FRIDAY FEBRUARY 3RD
Engel makes history en route to LIQUI MOLY Bathurst 12 Hour pole record

---
Ericsson Leads Final Day of Open Test at Thermal

---
Friday's Lucas Dirt Stop at All-Tech Washed Out, Saturday on Schedule

---
THURSDAY FEBRUARY 2ND
Herta Leads Tight Pack at Top of First Day of Thermal Open Test

---
MONDAY jANUARY 30th
Davenport Collects First Lucas Oil Win of 2023 at Bubba

---
SUNday january 29th
Thornton Gets Redemption with Bubba Raceway Park Victory

---
Acura Notches Landmark GTP Win with Meyer Shank Rolex 24 Repeat

---
MacNeil Goes Out a Winner with Rolex 24 GTD PRO Win in No. 79

saturday january 28th
Overton Denies Thornton in Golden Isles Finale

---
Pollard Uses Strategy & Holds off Heim for Thrilling SpeedFest 150 Win

---
Grill Schools SpeedFest 100 Field for JEGS/CRA All-Stars Tour Win

friDAY JANUARY 27TH
Ford's NASCAR Regulars Burton, Smith Hang on to Win Michelin Pilot Challenge Opener

---
Teams Work out Bugs in Final Rolex 24 Practice

---
THURSDAY JANUARY 26TH
Kyle Larson Wins Thriller at Golden Isles

---
McAleer Begins Daytona Win Defense with Pole-Winning Run

THURSDAY JANUARY 26TH
---
Cadillac Moves Ahead in Rolex 24 Practice

---
wednesday january 25th
Wednesday Practice at Golden Isles Rained Out; Season Kickoff Set for Thursday

SUNDAY JANUARY 22ND
Blomqvist Puts No. 60 Acura in Record Book as First GTP Hybrid Era Pole Winner

SUNDAY JANUARY 22ND
Ellis Leads Mercedes Domination in Rolex 24 GT Qualifying

---
VP Racing SportsCar Challenge Race 2 Has Familiar Ending

---
SaturDAY JANUARY 21ST
Braun Pushes Meyer Shank Acura to Fastest GTP Lap Yet at Roar

---
Goldburg, Griffin Grab First-Ever VP Racing Challenge Victories

---
FRIDAY JANUARY 20TH

Castroneves, Acura Lead GTP Field at Roar's Opening Day
SaturDAY JANUARY 14TH
Logan Seavey Is A Lucas Oil Chili Bowl Nationals Champion!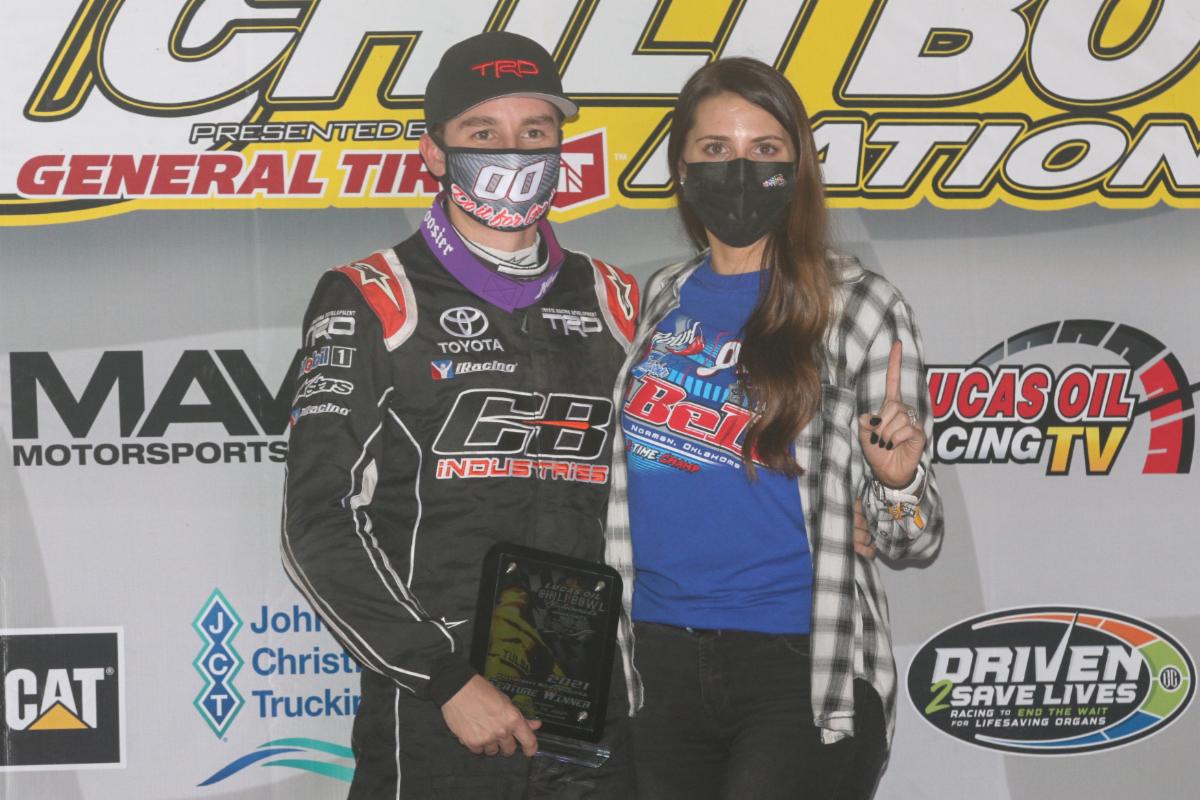 FRIDAY JANUARY 13TH
Logan Seavey Uncatchable During Hard Rock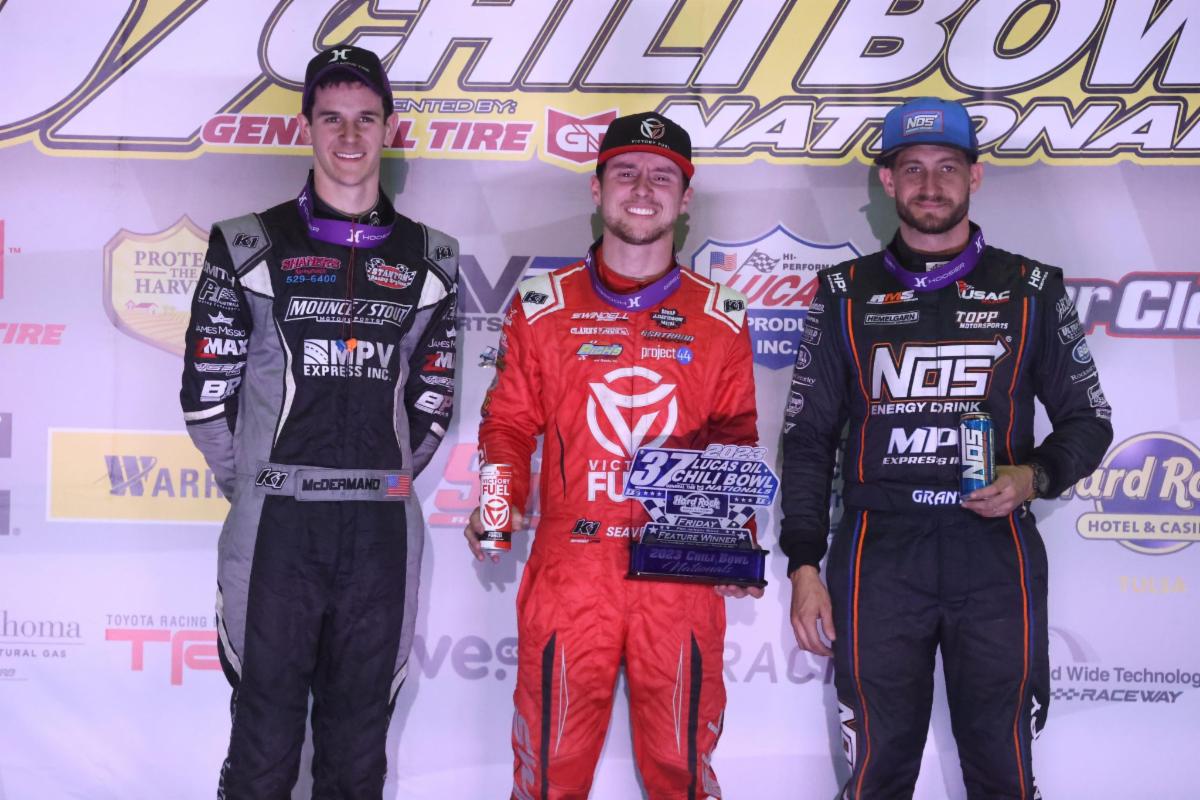 Richard Bales
---
THURSDAY JANUARY 12TH
Tanner Thorson Dominates John Christner Trucking Qualifying Night!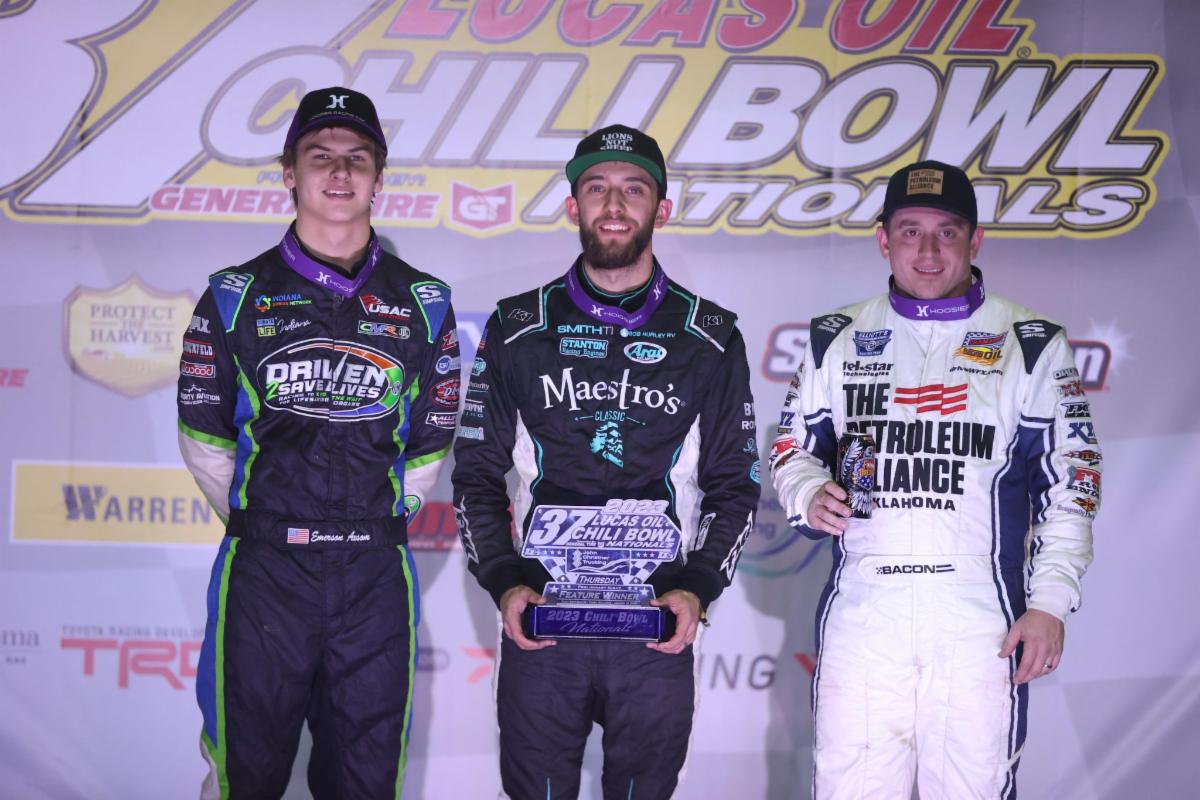 WEDNESDAY JANUARY 11TH
Rico Makes It Eight With Smiley's Racing Products Qualifying Night Victory!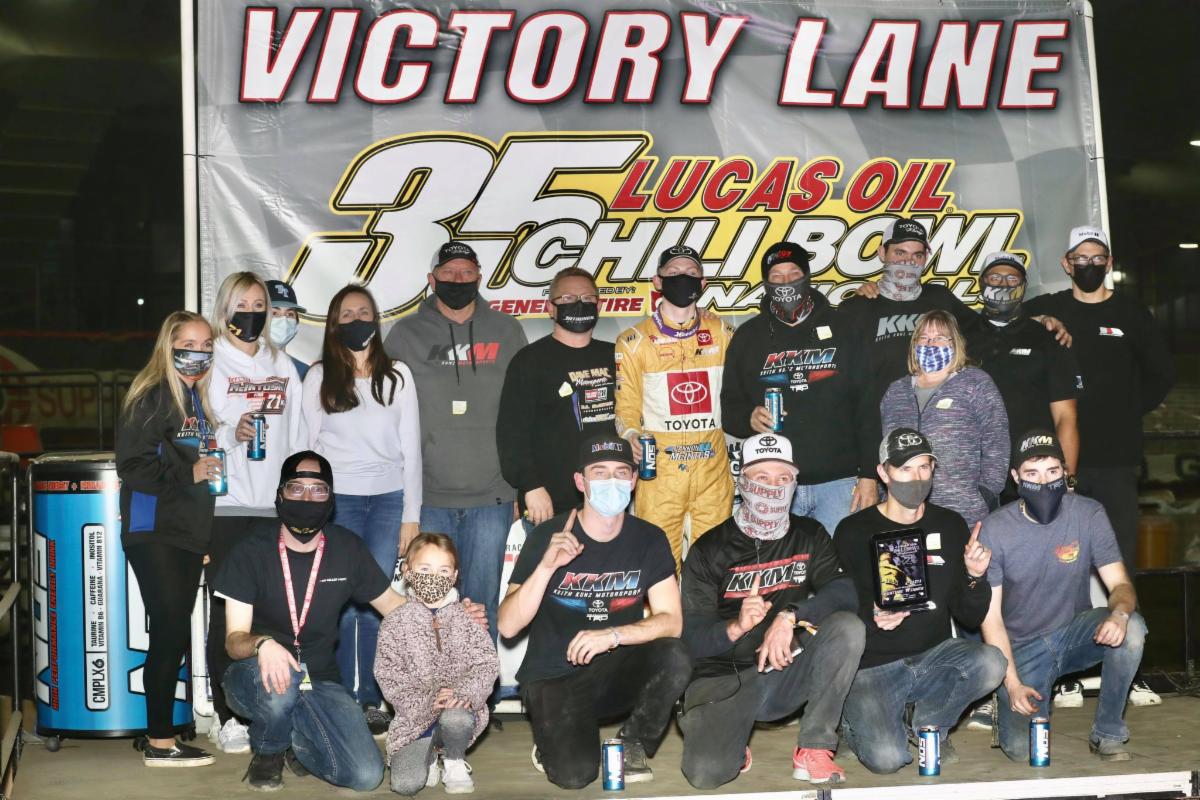 Joe Orth
---
TUESDAY JANUARY 10TH
Oklahoma's Hank Davis Pulls Off The Upset On Warren CAT Qualifying Night!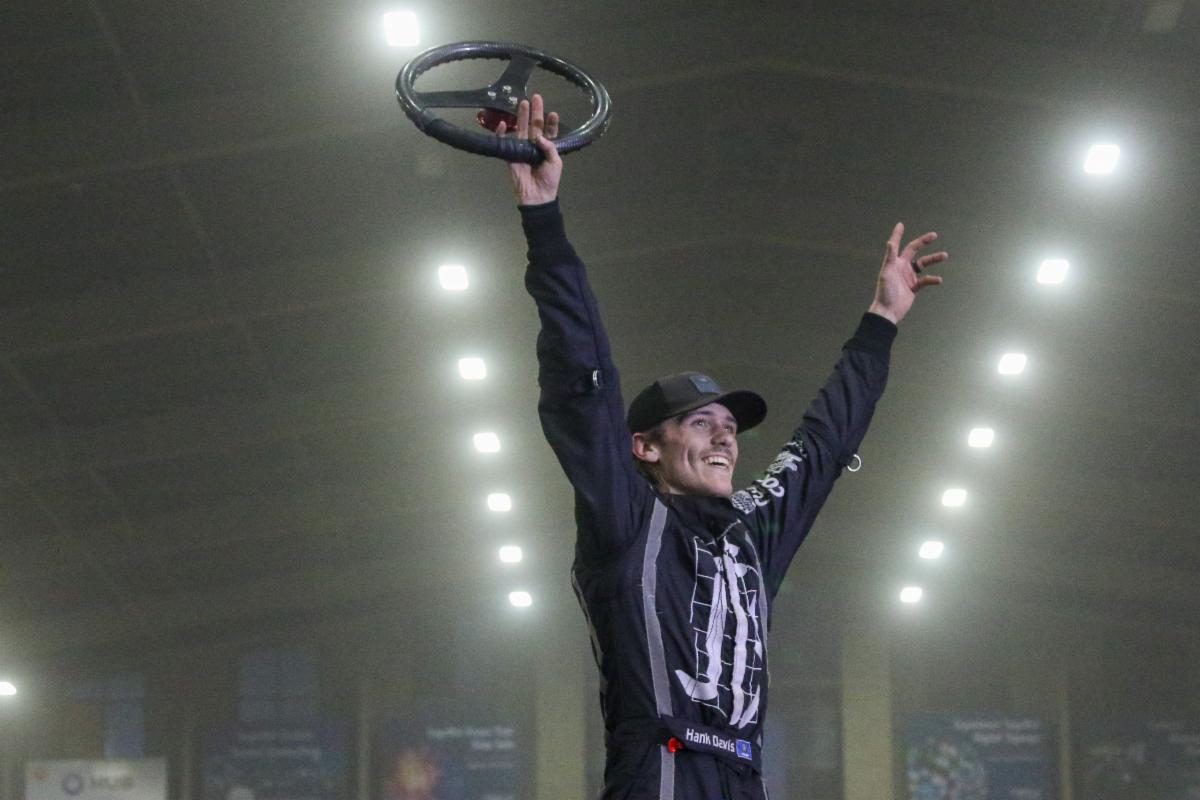 Brendon Bauman
---
MONDAY JANUARY 9TH
Cannon McIntosh Holds On For Cummins Qualifying Night Victory!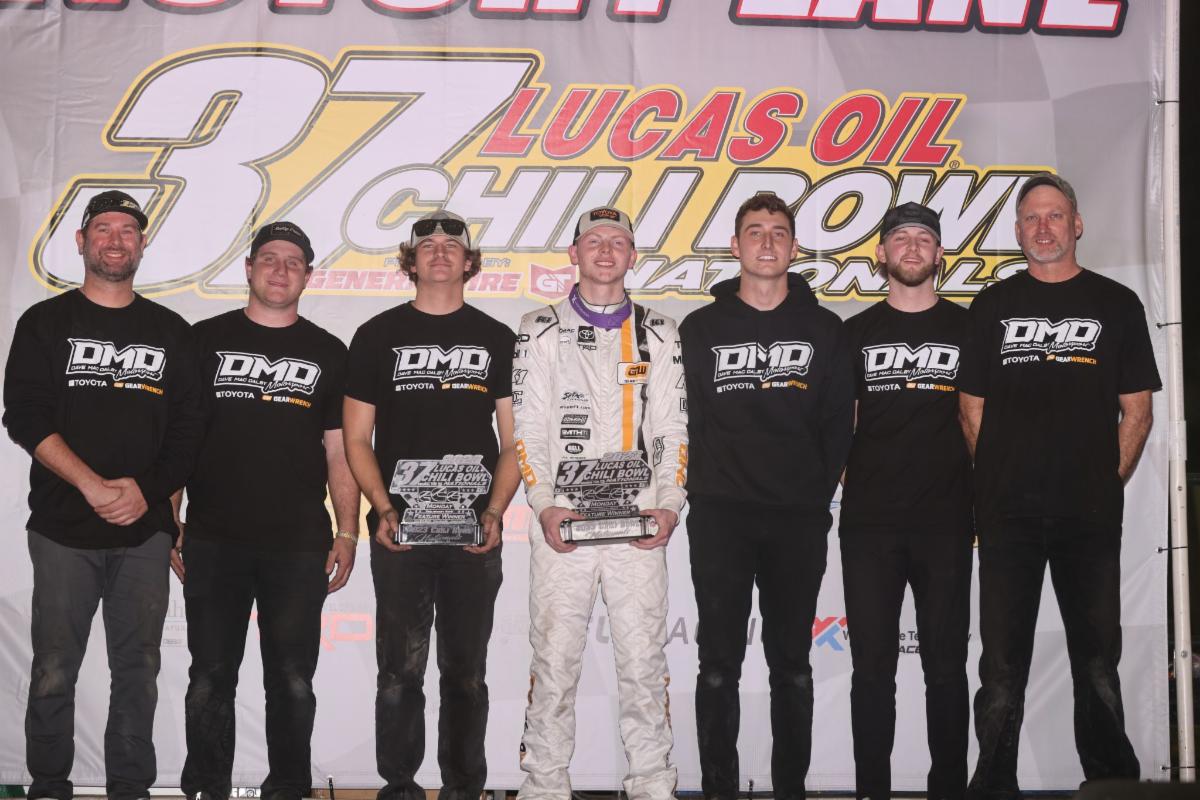 DBIII