lucas late model series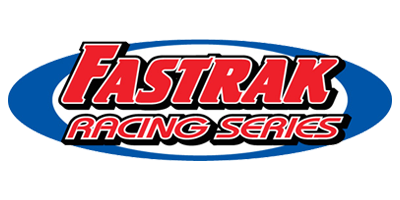 fastrak series

rush late model series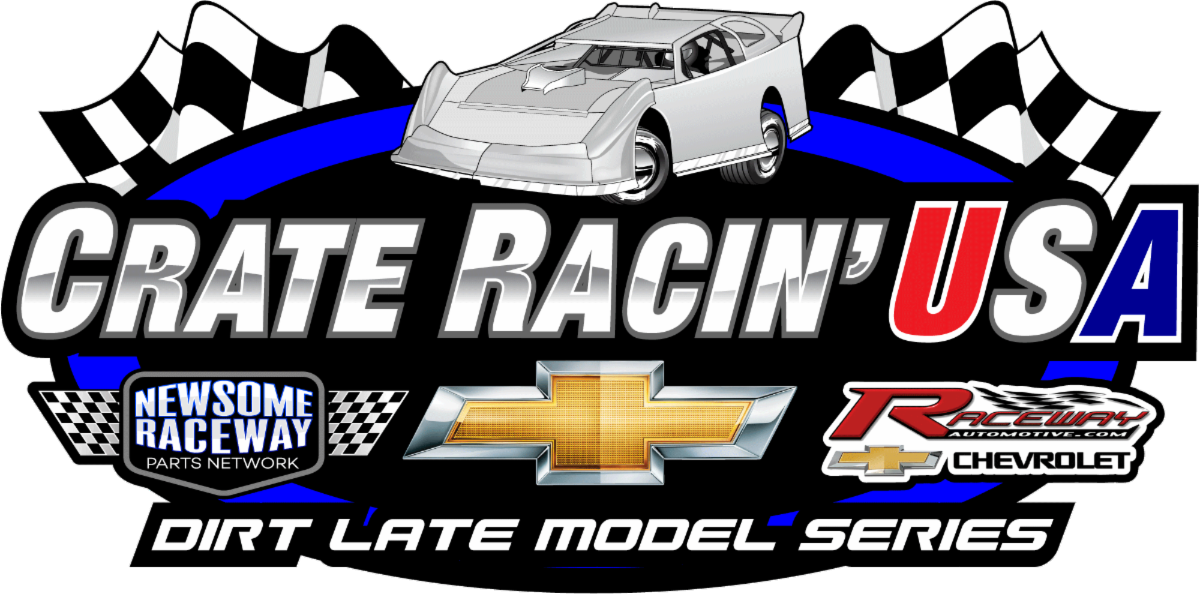 crate racin usa
---

---
Jonathan Davenport Earns Second Career Sunoco North/South 100

UNION, KY (August 13, 2022) – Jonathan Davenport rolled to his second career victory in the Sunoco Race Fuels North/South 100 Presented by Lucas Oil on Saturday night at Florence Speedway.

Davenport earned an event record $75,000 for the win to go along with his victory in 2015 in the annual Lucas Oil Late Model Dirt Series-sanctioned event.

Defending race winner Brandon Overton tried to close the gap in the final five laps, coming to within two car lengths of Davenport. However, Davenport would prevail by 1.017 seconds ahead of Overton, who was attempting to become the first back-to-back winner of the crown jewel event since Don O'Neal in 2012 and 2013.

Dale McDowell ran in second for several laps before finishing in third behind his fellow Georgians. Ricky Thornton Jr. was fourth and Mike Marlar completed the top five drivers.

Davenport and Chris Madden who entered the weekend as the first and second-ranked dirt late model drivers in the country (per the DirtonDirt.com Top-25 Poll) started on the front row of the event held before a packed grandstand. Unfortunately, Madden's night would end before a lap was scored as a broken J-Bar entering turn four eliminated him from the race.

Back underway, Davenport would cruise out to a commanding lead. Lapped traffic came into play as McDowell was closing the gap before a caution on lap 56 cleared traffic for the race leader. On the restart Overton was able to get by McDowell for second, as Davenport was already starting to pull away from the field.

Overton and McDowell slowly started to reel in Davenport as the leader was encountering heavy traffic in the closing laps. Overton began to diamond off turn number two and close the gap down the backstretch. In the last final circuits, Overton appeared to have a shot at stealing the win from Davenport as the crowd rose in anticipation of a close finish. However, Davenport was able to hold his line to cross the finish line for his second straight Lucas Oil Late Model Dirt Series crown-jewel event.

Davenport in Lucas Oil Victory Lane for the 63rd time in his career said: "We just made one adjustment from last night. Our car was pretty good, but we just needed one thing to work on. We talked about it all day and that one little adjustment made the difference. These Longhorn Chassis react to the smallest of adjustments that you make on them. At the end it got so slow and slick. I was trying to smash the gas less and less. I saw 76 [Overton] on the board and I knew he was probably getting closer to me. So, I moved up a lane. We were able to get through lapped traffic good again tonight."

Overton thought he had a realistic shot if Davenport had not changed his line in the closing laps. "For him not to move, that is what I was hoping for. We were catching lapped cars and I started to move around a little bit. I don't know if I could gain on him. I could get a better run off two, but he moved up in front of me and then the lapped cars were dirtying the bottom back up. Congrats to him, everything's going their way. We will just take our second and go home."

McDowell rounded out the podium in third. "Early on I thought we had shot. I think all of us hit our tough spots during the race, we would go and then fade, go and then fade. We were a little bit tight. Jonathan [Davenport] has had an awesome year and Brandon [Overton] is always good it seems like. It's fun racing against these young guys and to keep up with them is good."

The winner's Lance and Darla Landers owned, Double L Motorsports, Longhorn Chassis is powered by a Cornett Racing Engine and sponsored by Nutrien Ag Solutions, Spartan Mowers, ASC Warranty, Bilstein Shocks, VP Race Fuels, Midwest Sheet Metal, Mark Martin Automotive, and Mega Plumbing of the Carolinas.

Completing the top ten were Zack Dohm, Tim McCreadie, Chris Ferguson, Ricky Weiss, and Bobby Pierce.




Lucas Oil Late Model Dirt Series

40th Annual Sunoco North/South 100 Presented by Lucas Oil

Saturday, August 13th, 2022

Florence Speedway – Union, KY

Penske Race Shocks Heat Race #1 Finish (8 Laps, Top-3 Transfer): 1. 49-Jonathan Davenport[1]; 2. 17D-Zack Dohm[2]; 3. 157-Mike Marlar[6]; 4. 83-Scott James[5]; 5. 16-Justin Rattliff[3]; 6. 31AUS-Kye Blight[8]; 7. 18L-Trevor Landrum[4]; 8. 5N-Dustin Nobbe[7]; 9. (DNS) 93-Carson Ferguson




Summit Racing Equipment Heat Race #2 Finish (8 Laps, Top-3 Transfer): 1. 44M-Chris Madden[3]; 2. 71-Hudson O'Neal[1]; 3. 20-Jimmy Owens[5]; 4. 7W-Ricky Weiss[2]; 5. 15-James Rice[9]; 6. 29-Darrell Lanigan[6]; 7. 58-Garrett Alberson[4]; 8. 33AJ-Austin Lay[7]; 9. 17-Jeremy Creech[8]




Simpson Race Products Heat Race #3 Finish (8 Laps, Top-3 Transfer): 1. 11-Spencer Hughes[2]; 2. 46-Earl Pearson Jr[1]; 3. 22F-Chris Ferguson[5]; 4. 7R-Kent Robinson[4]; 5. 6-Victor Lee[3]; 6. 14G-Joe Godsey[6]; 7. 29G-Larry Grube[8]; 8. 29K-Clint Keenan[7]; 9. (DNS) 12D-Doug Drown

Ohlins Shocks Heat Race #4 Finish (8 Laps, Top-3 Transfer): 1. 17M-Dale McDowell[1]; 2. 1T-Tyler Erb[3]; 3. 9-Devin Moran[4]; 4. 99-Camaron Marlar[7]; 5. 18D-Daulton Wilson[5]; 6. 2-Kyle Fogt[9]; 7. 26JR-Jimmy Sharpe Jr[8]; 8. 11R-Josh Rice[2]; 9. 94-Jason Miller[6]

Sunoco Race Fuels Heat Race #5 Finish (8 Laps, Top-3 Transfer): 1. 32-Bobby Pierce[1]; 2. 20RT-Ricky Thornton Jr[2]; 3. 12-Jason Jameson[6]; 4. 39-Tim McCreadie[4]; 5. 21H-Robby Hensley[5]; 6. D8-Dustin Linville[3]; 7. 17T-Tim Vance[7]; 8. H22-Brandon Hardgrove[8]; 9. (DNS) 23K-Keegan Cox




Lucas Oil Heat Race #6 Finish (8 Laps, Top-3 Transfer): 1. 76-Brandon Overton[1]; 2. 1-Brandon Sheppard[3]; 3. 7-Ross Robinson[2]; 4. 23-Cory Hedgecock[4]; 5. 33-Jesse Lay[7]; 6. 18-Shannon Babb[5]; 7. 38-Derek Fisher[6]; 8. 13-Brayton Laster[8]; 9. (DNS) 90-Vern Lefevers

Fast Shafts B-Main #1 Finish (10 Laps, Top 2 Transfer): 1. 7W-Ricky Weiss[2]; 2. 7R-Kent Robinson[3]; 3. 83-Scott James[1]; 4. 58-Garrett Alberson[11]; 5. 18L-Trevor Landrum[10]; 6. 15-James Rice[5]; 7. 31AUS-Kye Blight[7]; 8. 14G-Joe Godsey[9]; 9. 5N-Dustin Nobbe[13]; 10. 6-Victor Lee[6]; 11. 33AJ-Austin Lay[14]; 12. 29K-Clint Keenan[15]; 13. 29G-Larry Grube[12]; 14. 17-Jeremy Creech[17]; 15. 16-Justin Rattliff[4]; 16. 29-Darrell Lanigan[8]; 17. (DNS) 12D-Doug Drown; 18. (DNS) 93-Carson Ferguson

UNOH B-Main #2 Finish (10 Laps, Top 2 Transfer): 1. 39-Tim McCreadie[2]; 2. 23-Cory Hedgecock[3]; 3. 21H-Robby Hensley[5]; 4. 18-Shannon Babb[9]; 5. 11R-Josh Rice[13]; 6. 99-Camaron Marlar[1]; 7. 18D-Daulton Wilson[4]; 8. D8-Dustin Linville[8]; 9. 38-Derek Fisher[12]; 10. 94-Jason Miller[16]; 11. 17T-Tim Vance[11]; 12. 2-Kyle Fogt[7]; 13. 26JR-Jimmy Sharpe Jr[10]; 14. 13-Brayton Laster[15]; 15. 33-Jesse Lay[6]; 16. (DNS) H22-Brandon Hardgrove; 17. (DNS) 23K-Keegan Cox; 18. (DNS) 90-Vern Lefevers

40th Annual Sunoco North/South 100 Presented by Lucas Oil Feature Finish (100 Laps):

Lap Leaders: Jonathan Davenport (1-100)

Wrisco Feature Winner: Jonathan Davenport

Arizona Sport Shirts Crown Jewel Cup Feature Winner: Jonathan Davenport

Brandon Ford TV Challenge Feature Winner: Jonathan Davenport

Margin of Victory: 1.017 seconds

Stop-Tech Cautions: Chris Madden (Start); Tyler Erb (Lap 56); Hudson O'Neal (Lap 63)

Series Provisionals: Garrett Alberson, Daulton Wilson

Fast Time Provisional: n/a

Series Emergency Provisionals: n/a

Florence Speedway Provisional: Josh Rice

Midwest Sheet Metal Spoiler Challenge Point Leader: Tim McCreadie

Big River Steel Podium Top-3: Jonathan Davenport, Brandon Overton, Dale McDowell

Penske Shocks Top-5: Jonathan Davenport, Brandon Overton, Dale McDowell, Ricky Thornton Jr., Mike Marlar

Optima Batteries Hard Charger of the Race: Tim McCreadie (Advanced 13 Positions)

Hot Rod Processing Most Laps Led: Jonathan Davenport (100 Laps)

Sunoco Race for Gas Highest Finisher: Ricky Thornton Jr.

O'Reilly Auto Parts Rookie of the Race: Spencer Hughes

Dirty Girl Racewear Fastest Lap of the Race: Jonathan Davenport (Lap 1 – 17.130 seconds)

DirtonDirt.com Tough Break of the Race: Chris Madden

DirtDraft Fastest in Hot Laps: Brandon Overton (16.042 seconds)

Outerwears Crew Chief of the Race: Jason Durham

ARP Engine Builder of the Race: Cornett Racing Engines

Miller Welders Chassis Builder of the Race: Longhorn Chassis

Time of Race: 45 minutes 15 seconds

Non-Qualifiers Race Finish (30 Laps): 1. 21H-Robby Hensley[2]; 2. 18L-Trevor Landrum[4]; 3. 83-Scott James[1]; 4. 14G-Joe Godsey[8]; 5. 31AUS-Kye Blight[7]; 6. 5N-Dustin Nobbe[10]; 7. D8-Dustin Linville[9]; 8. 2-Kyle Fogt[17]; 9. 29K-Clint Keenan[16]; 10. 17-Jeremy Creech[20]; 11. 33AJ-Austin Lay[14]; 12. 38-Derek Fisher[11]; 13. 94-Jason Miller[13]; 14. 29G-Larry Grube[18]; 15. (DNS) 18-Shannon Babb; 16. (DNS) 15-James Rice; 17. (DNS) 99-Camaron Marlar; 18. (DNS) 6-Victor Lee; 19. (DNS) 17T-Tim Vance; 20. (DNS) 26JR-Jimmy Sharpe Jr

Lucas Oil Championship Point Standings:

Results are unofficial until Close of Business on the Tuesday following Race Day

---

O'Neal and Davenport Claim North/South 100 Preliminary Features

UNION, KY (August 12, 2022) – Hudson O'Neal and Jonathan Davenport captured Friday night's Sunoco North/South 100 Presented by Lucas Oil preliminary feature wins at Florence Speedway.

O'Neal held off a furious last-lap charge from Earl Pearson Jr. to win the first 25-lap main event of the night. Davenport came back to lead every lap in the second feature beating fellow Georgia racers Dale McDowell and Brandon Overton to the finish line.

Trailing O'Neal and Pearson across the finish line in the first feature of the night were Bobby Pierce, Zack Dohm, and Spencer Hughes.

O'Neal jumped to the point at the start of the first 25-lap race before the caution waved with just one lapped scored. On the restart, O'Neal led Marlar and Pearson for two more circuits until Pearson moved by Marlar for the second spot.

Dohm, who had started sixth, moved up to third on the eighth lap and then two laps after another caution had the runner-up spot behind O'Neal. The third and final caution of the race appeared on lap 17 when Marlar slowed with a left-rear flat tire.

A restart with five laps to go still saw O'Neal pacing the field with Pearson using the middle line on the racetrack, closing on the back of O'Neal's car with just a few laps remaining. As the two headed down the back stretch on the final lap, Pearson made one final run on O'Neal heading into turn number four as O'Neal slid up in front Pearson coming off the corner. The two charged to the finish line with O'Neal able to hold off Pearson by half a car length which equated to 0.120 seconds the stripe.

In Lucas Oil Victory Lane for the fourth time in 2022, O'Neal felt he primed himself for the $75,000 first place prize being offered on Saturday night. "I knew he [Pearson] was there. I saw his nose a couple of times through the center of the corner. There about three or four laps to go before that caution came out, I just kept getting tighter and tighter. I just couldn't steer around the bottom there at the end. So, we'll have to work on that a little bit. But all-in-all, we had a great race car up until that point. I was just trying to use up the whole racetrack and it worked out."

Pearson, who's last series win was two years ago at Florence, nearly pulled one out at the end but fell just short of his 40th career win in Lucas Oil Late Model Dirt Series competition. "Congrats to Hud on the win. Our car was good there through the middle after that last restart. I thought I could roll him on the outside. He ran my line and I tried to crossover coming off four but came up short. I think for 100 laps tomorrow night we will have something for them."

Pierce, who won the event in 2016, rounded out the podium in third. "Our car was good early, then we faded a little bit, and then we got going there late, but we just ran out of laps."

The winner's Roger Sellers-owned, Double Down Motorsports, Rocket Chassis is powered by a Cornett Racing Engine and sponsored by Lazydays RV, O'Neal's Salvage and Recycling, Lucas Oil Products, Smoky Mountain Speedway, WR1 Sim Chassis, VP Race Fuels, Integra Racing Shocks, and Dynamic Drivelines.

Completing the top ten in the first feature were Ross Robinson, Justin Rattliff, Dustin Linville, Victor Lee, and Trevor Landrum.

The second 25-lap main event saw Davenport lead every circuit virtually unchallenged. A furious battle for second was taking place behind him between McDowell and Overton as those two drivers went back-and-forth for second in the closing laps.

Davenport took the checkers by 2.039 seconds ahead of McDowell. Ricky Weiss came home in fourth and Josh Rice rounded out the top five.

In Lucas Oil Victory Lane for the 62nd time in his career the 3-time series champion noted he had a good car through heavy lapped traffic which proved to be the difference in the waning laps. "We got through lapped traffic pretty good there, so that's a good thing. That's something we've really struggled with here lately," said the 38-year-old racer. "We done a couple of things different that we don't normally do, and it seemed to work out pretty good."

Davenport, who last won the Sunoco North/South 100 Presented by Lucas Oil in 2015 narrowly escaped disaster on the front stretch after contact with Jason Jameson with five laps to go, but he held on for his fourth Lucas Oil Late Model Dirt Series win of the year.

McDowell, who will be seeking his first win in the crown jewel event on Saturday night, came home in second after the nip-and-tuck battle with Overton. "Last night we weren't very good qualifying, but tonight it was much better. We started off much better qualifying and in our heat race tonight and that led to a good night," said McDowell, who started sixth.

Overton, who started alongside Davenport on the front row, never was outside the top three the entire race as the defending Sunoco North/South 100 Presented by Lucas Oil winner will try to become the first driver since Don O'Neal in 2012 and 2013 to win the crown jewel event in back-to-back seasons. "We had a good car. We'll make some tweaks on it for tomorrow night and see what we have for them."

The winner's Lance and Darla Landers-owned, Double L Motorsports Longhorn Chassis is powered by a Cornett Racing Engine and sponsored by Nutrien Ag Solutions, Spartan Mowers, ASC Warranty, Bilstein Shocks, VP Race Fuels, Midwest Sheet Metal, Mark Martin Automotive, and Mega Plumbing of the Carolinas.

Completing the top ten in the second feature was Ricky Thornton Jr., Chris Madden, Tyler Erb, Brandon Sheppard, and Garrett Alberson.




Lucas Oil Late Model Dirt Series

40th Annual Sunoco North/South 100 Presented by Lucas Oil

Friday, August 12th, 2022

Florence Speedway – Union, KY

Midwest Sheet Metal Spoiler Challenge Point Leader: Tim McCreadie

Dirt Draft Fastest in Hot Laps: Spencer Hughes (16.009 seconds)




Allstar Performance Time Trials

Fast Time Group A: Victor Lee / 16.285 seconds

Fast Time Group B: Jonathan Davenport / 16.118 seconds (overall)

Penske Race Shocks Heat Race #1 Finish (8 Laps, All Transfer): 1. 32-Bobby Pierce[2]; 2. 157-Mike Marlar[3]; 3. 6-Victor Lee[1]; 4. 16-Justin Rattliff[4]; 5. 39-Tim McCreadie[5]; 6. 14G-Joe Godsey[6]; 7. 18-Shannon Babb[7]; 8. 17-Jeremy Creech[9]; 9. 29G-Larry Grube[8]




Summit Racing Equipment Heat Race #2 Finish (8 Laps, All Transfer): 1. 71-Hudson O'Neal[2]; 2. 11-Spencer Hughes[1]; 3. 22F-Chris Ferguson[3]; 4. 83-Scott James[5]; 5. 38-Derek Fisher[6]; 6. 33AJ-Austin Lay[8]; 7. 12D-Doug Drown[4]; 8. 29K-Clint Keenan[7]; 9. 13-Brayton Laster[9




Simpson Race Products Heat Race #3 Finish (8 Laps, All Transfer): 1. 46-Earl Pearson Jr[1]; 2. 17D-Zack Dohm[4]; 3. 15-James Rice[6]; 4. 7R-Kent Robinson[2]; 5. D8-Dustin Linville[9]; 6. 18L-Trevor Landrum[3]; 7. 7-Ross Robinson[5]; 8. 23K-Keegan Cox[7]; 9. 17T-Tim Vance[8]

Ohlins Shocks Heat Race #4 Finish (8 Laps, All Transfer): 1. 49-Jonathan Davenport[1]; 2. 20RT-Ricky Thornton Jr[2]; 3. 21H-Robby Hensley[5]; 4. 11R-Josh Rice[3]; 5. 1-Brandon Sheppard[4]; 6. 9-Devin Moran[7]; 7. 29-Darrell Lanigan[6]; 8. 33-Jesse Lay[8]; 9. 26JR-Jimmy Sharpe Jr[9]

Sunoco Race Fuels Heat Race #5 Finish (8 Laps, All Transfer): 1. 76-Brandon Overton[5]; 2. 7W-Ricky Weiss[7]; 3. 20-Jimmy Owens[4]; 4. 93-Carson Ferguson[1]; 5. 94-Jason Miller[6]; 6. 31AUS-Kye Blight[2]; 7. 2-Kyle Fogt[8]; 8. 99-Camaron Marlar[9]; 9. 12-Jason Jameson[3]




Lucas Oil Heat Race #6 Finish (8 Laps, All Transfer): 1. 1T-Tyler Erb[2]; 2. 17M-Dale McDowell[1]; 3. 44M-Chris Madden[5]; 4. 58-Garrett Alberson[4]; 5. 18D-Daulton Wilson[3]; 6. 5N-Dustin Nobbe[7]; 7. 23-Cory Hedgecock[6]; 8. H22-Brandon Hardgrove[8]; 9. 90-Vern Lefevers[9]

Group A Feature Finish (25 Laps):

Lap Leaders: Hudson O'Neal (1-25)

Wrisco Feature Winner: Hudson O'Neal

Arizona Sport Shirts Crown Jewel Cup Feature Winner: n/a

Brandon Ford TV Challenge Feature Winner: Hudson O'Neal

Margin of Victory: 0.120 seconds

Stop-Tech Cautions: Keegan Cox (Lap 1); Debris (Lap 9); Mike Marlar (Lap 19)

Fast Time Provisional: n/a

Series Emergency Provisionals: n/a

Big River Steel Podium Top-3: Hudson O'Neal, Earl Pearson Jr., Bobby Pierce

Penske Shocks Top-5: Hudson O'Neal, Earl Pearson Jr., Bobby Pierce, Zack Dohm, Spencer Hughes

Optima Batteries Hard Charger of the Race: Ross Robinson (Advanced 15 Positions)

Hot Rod Processing Most Laps Led: Hudson O'Neal (25 Laps)

Sunoco Race for Gas Highest Finisher: Earl Pearson Jr.

O'Reilly Auto Parts Rookie of the Race: Spencer Hughes

Dirty Girl Racewear Fastest Lap of the Race: Hudson O'Neal (Lap 1 – 17.823 seconds)

DirtonDirt.com Tough Break of the Race: Chris Ferguson

Outerwears Crew Chief of the Race: Trevor Crittenden

ARP Engine Builder of the Race: Cornett Racing Engines

Miller Welders Chassis Builder of the Race: Rocket Chassis

Time of Race: 17 minutes 40 seconds




Group B Feature Finish (25 Laps):

Lap Leaders: Jonathan Davenport (1-25)

Wrisco Feature Winner: Jonathan Davenport

Arizona Sport Shirts Crown Jewel Cup Feature Winner: n/a

Brandon Ford TV Challenge Feature Winner: Jonathan Davenport

Margin of Victory: 2.039 seconds

Stop-Tech Cautions: Carson Ferguson (Lap 20); Daulton Wilson (Lap 20 Restart)

Fast Time Provisional: n/a

Series Emergency Provisionals: n/a

Big River Steel Podium Top-3: Jonathan Davenport, Dale McDowell, Brandon Overto

Penske Shocks Top-5: Jonathan Davenport, Dale McDowell, Brandon Overton, Ricky Weiss, Josh Rice

Optima Batteries Hard Charger of the Race: Cory Hedgecock (Advanced 9 Positions)

Hot Rod Processing Most Laps Led: Jonathan Davenport (25 Laps)

Sunoco Race for Gas Highest Finisher: Ricky Thornton Jr.

O'Reilly Auto Parts Rookie of the Race: Garrett Alberson

Dirty Girl Racewear Fastest Lap of the Race: Jonathan Davenport (Lap 2 – 17.799 seconds)

DirtonDirt.com Tough Break of the Race: Daulton Wilson

Outerwears Crew Chief of the Race: Jason Durham

ARP Engine Builder of the Race: Cornett Racing Engines

Miller Welders Chassis Builder of the Race: Longhorn Chassis

Time of Race: 18 minutes 11 seconds




Sunoco North/South 100 Presented by Lucas Oil Saturday Line-Ups:

Penske Shocks Heat 1 | 8 Laps | Top 3 Transfer to A-Main | Line-ups

Summit Racing Equipment Heat 2 | 8 Laps | Top 3 Transfer to A-Main | Line-ups

Simpson Race Products Heat 3 | 8 Laps | Top 3 Transfer to A-Main | Line-ups

Ohlins Shocks Heat 4 | 8 Laps | Top 3 Transfer to A-Main | Line-ups

Sunoco Race Fuels Heat 5 | 8 Laps | Top 3 Transfer to A-Main | Line-ups

Lucas Oil Heat 6 | 8 Laps | Top 3 Transfer to A-Main | Line-ups

Sunoco North/South 100 Presented by Lucas Oil A-Main Line-Up (Saturday):

---

Thursday Portion of Sunoco North/South 100 Washed Out

UNION, Ky. (August 11, 2022) – Thursday's portion of the Sunoco North/South 100 Presented by Lucas Oil has been canceled. Despite the diligent efforts of speedway staff, torrential rainfall during the Modified heat races left Florence Speedway heavily saturated, and unfavorable for racing.

Florence Speedway will make refund arrangements for Thursday night ticket holders. Refund information will be announced on Friday morning.

Friday's event will go on as scheduled, including a complete program of Dirt Draft Hot Laps, Allstar Performance Time Trials, Heat Races, B-Mains, and a $5,000-to-win A-Main each night for the Lucas Oil Late Model Dirt Series. The finishes from Friday's program will determine the Heat Race line-ups for Saturday's Sunoco North/South 100 Presented by Lucas Oil.

On Friday, the pit gate opens at 3:00 PM ET, while the general admission gates open at 5:30 PM ET. Hot laps start at 6:30 PM ET, with racing one hour later at 7:30 PM ET.

---

Record Purse for 30th Annual COMP Cams Topless 100

Batavia, OHIO (August 16, 2022) – The nation's elite dirt late model drivers will chase a $50,000 top prize this weekend at Batesville Motor Speedway in the 30th Annual COMP Cams Topless 100 – Presented by Nutrien Ag Solutions.

The crown jewel event – co-sanctioned by the Lucas Oil Late Model Dirt Series and the COMP Cams Super Dirt Series Presented by Lucas Oil – offers a unique perspective of dirt late models without a roof. The topless aspect gives spectators an up-close look, as drivers wrestle their 800+ horsepower machines around the lightning-fast, 3/8-mile oval.

In 2021, a close and dramatic finish saw Hudson O'Neal barely edge ahead of Jonathan Davenport at the finish line. After taking the white flag Davenport went low in turn one for the lead briefly as O'Neal crossed over to regain the top spot heading down the back stretch. Davenport made one last-ditch effort sliding in front of O'Neal as the two headed to the checkers. O'Neal would cross over Davenport, beating him to the finish line by just 0.116 seconds. Brandon Overton, Tim McCreadie, and Jimmy Owens completed the Top-5 finishers.

This year's action kicks off on Friday night with a complete program of Dirt Draft Hot Laps, Allstar Performance Time Trials, B-Mains, and a 30-lap, $5,000-to-win main event. Drivers will earn points in Friday's preliminary events that will determine the lineups for Saturday night's finale. The Top-16 in points will be locked into the A-Main, while everyone else will start in a B-Main.

On Friday, the pit gate will open at 3:00 PM CT, general admission gate at 4:30 PM CT, with a driver's meeting slated for 7:00 PM CT. Hot Laps are set to begin at 7:30 PM CT.

Saturday's festivities will kick off with Dirt Draft Hot Laps at 7:30 PM CT, followed by B-Mains for the Lucas Oil Late Model Dirt Series/ COMP Cams Super Dirt Series Presented by Lucas Oil competitors. The 100-lap, $50,000-to-win, COMP Cams Topless 100 – Presented by Nutrien Ag Solutions will cap off the weekend. On Saturday, the pit gate will open at 4:00 PM CT, main gate at 4:30 PM CT. There will be a driver's meeting at 7:30 PM CT.

Tim McCreadie continues to lead the Lucas Oil Championship Standings, and sports the Midwest Sheet Metal orange spoiler. Brandon Sheppard is second, followed by Ricky Thornton Jr., Hudson O'Neal, and Tyler Erb.

Batesville Motor Speedway

Phone Number: 870-251-0011

Location: 5090 Heber Springs Road, Locust Grove, AR 72550

Directions: Eight miles west of Batesville, at the junction of SR 14 & SR 25, located on Heber Springs Rd.

Left Front - Hoosier Rib (28.5) 1350 or harder

Right Front/Left Rear - Hoosier Rib (28.5) 1350

Right Rear – Hoosier (29.0) White Dot 1600 NRM, (29.0) White Dot 1600 NRMW

*Must use the same set of 4 tires for Time Trials, Heat Races, and A-Mains.

*For the A-Main, competitors may use a new right rear tire.

*Flat tire must be replaced with a used tire of the same compound and construction to retain starting position.

Left Front - Hoosier Rib (28.5) 1350 or harder

Right Front/Left Rear - Hoosier Rib (28.5) 1350, (28.5) White Dot 1600

Right Rear – Hoosier (29.0) White Dot 1600 NRM, (29.0) White Dot 1600 NRMW

*For the B-Main, competitors may use 4 new tires.

*For the A-Main, competitors may use 4 new tires.

*Flat tire must be replaced with a used tire of the same compound and construction to retain starting position.

1. $5,000, 2. $3,000, 3. $2,000, 4. $1,500, 5. $1,250, 6. $1,000, 7. $950, 8. $900, 9. $850, 10. $800, 11. $700, 12. $600, 13. $600, 14. $600, 15. $600, 16. $600, 17. $550, 18. $500, 19. $500, 20. $500, 21. $500, 22. $500, 23. $500, 24. $500 = $25,000

1. $50,000, 2. $20,000, 3. $10,000, 4. $8,000, 5. $7,000, 6. $6,000, 7. $4,500, 8. $4,000, 9. $3,800, 10. $3,600, 11. $3,400, 12. $3,200, 13. $3,000, 14. $2,500, 15. $2,400, 16. $2,300, 17. $2,200,18. $2,100, 19. $2,000, 20. $2,000, 21. $2,000, 22. $2,000, 23. $2,000, 24. $2,000, 25. $2,000, 26. $2,000 = $154,000

Previous Topless 100 Winners:

---

Chase Continues for Arizona Sports Shirts Crown Jewel Cup

Batavia, OHIO (August 9, 2022) – The Arizona Sport Shirt Crown Jewel Cup continues with this weekend's 40th Annual Sunoco North/South 100 Presented by Lucas Oil.

The Arizona Sport Shirt Crown Jewel Cup is a mini-series within the Lucas Oil Late Model Dirt Series schedule comprising 13 events that pay $30,000 or more to the winner.

First place winnings for all 13 crown jewel cup events in 2022 comes to an extraordinary $688,000. Drivers with perfect attendance with the series will earn points at these 13 events based on their respective finishes.

Tim McCreadie holds the top spot in the current Arizona Sport Shirt Crown Jewel Cup standings. Ricky Thornton Jr. trails McCreadie by 115-points, followed by Earl Pearson Jr., Brandon Sheppard, and Jonathan Davenport.

The Arizona Sport Shirts Crown Jewel Cup Champion and the top five in Crown Jewel Cup points will receive bigger cash awards than in years past; this mini-series Champion will receive a $15,000 cash bonus at the year-end awards banquet. The drivers who finish second through fifth in the Crown Jewel Cup standings will earn $6,000, $4,000, $3,000, and $2,000 in cash, respectively for a total point's fund of $30,000 for these 13 events.

As part of the Arizona Sport Shirts Crown Jewel Cup, the Quest for Cash still includes a potential bonus of $50,000. Drivers that maintain perfect attendance with the series for the entire season are eligible for the Arizona Sport Shirts Quest for Cash. If a driver wins six (6) of the thirteen (13) Crown Jewel Cup events in 2022, that driver will receive a $50,000 bonus.**

2022 Arizona Sport Shirts Crown Jewel Cup Schedule (winner):

May 28, 2022- Lucas Oil Speedway- Show-Me 100- $50,000 to win (Chris Ferguson)

June 4, 2022- West Virginia Motor Speedway- Historic 100- $50,000 to win (Jonathan Davenport)

June 18, 2022- Smoky Mountain Speedway- Mountain Moonshine Classic- $50,000 to win (Chris Madden)

June 25, 2022- Lernerville Speedway- Firecracker 100- $50,000 to win (Tim McCreadie)

July 3, 2022- Muskingum County Speedway- Freedom 60- $30,000 to win (Brandon Sheppard)

July 9, 2022- Deer Creek Speedway- Gopher 50- $50,000 to win (Brandon Overton)

July 23, 2022- I-80 Speedway- Silver Dollar Nationals- $53,000 to win (Jonathan Davenport)

August 13, 2022- Florence Speedway- North/South 100- $75,000 to win

August 20, 2022- Batesville Motor Speedway- Topless 100- $50,000 to win

August 27, 2022- Port Royal Speedway- Rumble by the River- $50,000 to win

September 4, 2022- Tyler County Speedway- 54th Annual Hillbilly 100- $30,000 to win

September 17, 2022- Knoxville Raceway- Late Model Nationals- $50,000 to win

October 15, 2022- Portsmouth Raceway Park- Dirt Track World Championship- $100,000 to win

**A minimum of 11 of the scheduled 13 Crown Jewel Cup races must be completed during the 2022 season with a minimum of 24 cars entered at each of those events. To be eligible, the driver must have perfect attendance in all Lucas Oil Late Model Dirt Series races in 2022.

About Arizona Sports Shirts:

Founded more than four decades ago, Arizona Sport Shirts has provided bold, unique, and effective apparel for race teams, businesses, and special events. Today, Arizona Sport Shirts continues its commitment to providing cutting edge apparel and merchandise found nowhere else. More information on Arizona Sport Shirts, including online ordering details, is available at:

www.ArizonaSportShirts.com

.

---

Tight Battle for Brandon Ford TV Race Challenge Continues

Batavia, OHIO (August 8, 2022)

– The chase for the Brandon Ford TV Race Challenge will continue with the 40th Annual Sunoco North/South 100 presented by Lucas Oil.

With only four events remaining in the Brandon Ford TV Race Challenge, the tight battle for the $15,000 bonus continues. Tim McCreadie leads the current Brandon Ford TV Race Challenge standings, with Brandon Sheppard trailing by just 95 points. Ricky Thornton Jr. is 105 points out of the lead in third, followed by Earl Pearson Jr. and Jimmy Owens.

The winner of the Brandon Ford TV Race Challenge points category will receive a $15,000 bonus, while second and third will receive $5,000 and $2,000 respectively at the year-end awards banquet. Drivers must maintain perfect attendance with the Lucas Oil Late Model Dirt Series to be eligible for these cash awards.

Brandon Ford, World's Largest Volume Ford Truck Dealer, continues their support of the Lucas Oil Late Model Dirt Series with the Brandon Ford TV Race Challenge. The mini-series within the 2022 schedule is awarding points to drivers at twenty (20) TV events; eighteen (18) LIVE televised events broadcast on the MAVTV Motorsports Network and the two (2) next day airings.

The MAVTV Motorsports Network is the only cable television network in the U.S. dedicated solely to motorsports. With a total of 220+ providers across cable, satellite, telco, and digital broadcast platforms, MAVTV is now available to more viewers than ever before. For more information visit

www.MAVTV.com

.




The talent of the nation's top dirt late model drivers will be put on display along the way, not only during the 18 live events on MAVTV Motorsports Network, but also through the live stream of all Lucas Oil Late Model Dirt Series events via MAVTV on FloRacing.

Brandon Ford, located in Tampa, FL, has won Ford's prestigious President's Award for 19 consecutive years, saluting the top-performing Ford and Lincoln dealerships that pursue excellence in the highest levels of customer satisfaction in both sales and service. Brandon Ford has one of the largest inventories of new and pre-owned vehicles in the nation.

Brandon Ford is centrally located just minutes away from the Crosstown, I-75 and I-4. They are located at the corners of State Roads 301 and 60, with entrances at both sides. Their hours are posted on their website for your convenience, as well as contact phone numbers for each of their departments.

To learn more about Brandon Ford or if you are interested in purchasing a vehicle, visit:

www.BrandonFord.com

.

Remaining Brandon Ford TV Race Challenge Events

:

August 13 – Florence Speedway – 40th Annual Sunoco North/South 100

August 27 – Port Royal Speedway – The Rumble by the River

September 17 – Knoxville Raceway – Lucas Oil Late Model Knoxville Nationals

October 15 – Portsmouth Raceway Park – 42nd Annual Dirt Track World Championship

---

Sunoco North/South 100 Richest Event in Florence Speedway History

Batavia, OHIO (August 5, 2022) – One of the highly anticipated events of the season, the 40th Annual Sunoco North/South 100 Presented by Lucas Oil, will roar to life August 11-13 at Florence Speedway. The expanded format of the storied event adds $60,000 to the weekend purse in 2022, bringing the grand total for three days to over $300,000, the richest event in Florence Speedway history.

Since its inception, a diverse group of twenty-seven different drivers that includes renowned veterans and rising young stars have graced the North/South 100 Victory Lane. A field of 27 assembled at Florence Speedway for the inaugural North/South 100 in 1983, which saw Pat Patrick lead 60 laps to earn the victory and a $4,000 payday.

The event purse increased to an astounding $50,000-to-win in 2003. Dan Schlieper took the lead from Brian Birkhofer with five laps remaining to earn the victory and the record-breaking prize. The Lucas Oil Late Model Dirt Series first sanctioned the North/South 100 in 2008. Since then, fourteen North/South 100 events have been contested with eleven different drivers going to Victory Lane. Those include Darren Miller (2008), Jimmy Mars (2009), Jimmy Owens (2010, 2011), Don O'Neal (2012, 2013), Eddie Carrier Jr. (2014), Jonathan Davenport (2015), Bobby Pierce (2016), Tim McCreadie (2017, 2020), Ricky Weiss (2018), Chris Madden (2019), and Brandon Overton (2021).

This year's North/South 100 will pay the winner an impressive $75,000. A stellar field of drivers are expected to battle it out in two preliminary night's (Thursday and Friday), that include a complete program of Dirt Draft Hot Laps, Allstar Performance Time Trials, Heat Races, B-Mains, and two $5,000-to-win A-Mains each night for the Lucas Oil Late Model Dirt Series. The Modifieds will also compete in a full program on Thursday and Friday, vying for a $1,000 top prize each night.

Additional bonuses of over $3,000 have been posted, making the crown jewel event even more lucrative for competitors. The driver that tops the speed charts in Lucas Oil Late Model Dirt Series Allstar Performance Time Trials on Thursday will receive a $2,034 bonus in memory of Doug Lee. On Friday, the CJ Rayburn Fast Time Award will give the fastest driver in both Group A and Group B of Lucas Oil Late Model Dirt Series Allstar Performance Time Trials a $501 bonus.

Saturday's off-track festivities will kick off with the National Dirt Late Model Hall of Fame Induction Ceremony and Memorabilia Auction, and a Dirt Racing Outreach Service. The on-track action begins with Dirt Draft Hot Laps and Heat Races for the Lucas Oil Late Model Dirt Series, which will be lined up based on cumulative points from Thursday and Friday. The Modifieds compete in a 30-lap, $3,000-to-win A-Main, followed by the Lucas Oil Late Model Dirt Series B-Mains. The 100-lap, $75,000-to-win Sunoco North/South 100 Presented by Lucas Oil then takes center stage, followed by a $2,000-to-win Non-Qualifiers race to cap off the weekend action.

On Thursday and Friday, the pit gate opens at 3:00 PM ET, while the general admission gates open at 5:30 PM ET. Hot laps start at 6:30 PM ET, with racing one hour later at 7:30 PM ET. The pit, and general admission gates will all open at 3:00 PM ET for Saturday's Sunoco North/South 100 Presented by Lucas Oil. There will be a Dirt Racing Outreach Service at 5:00 PM ET following the National Dirt Late Model Hall of Fame Induction Ceremony and Memorabilia Auction. Hot laps are set to begin at 7:00 PM ET, with racing at 7:30 PM ET.

Tim McCreadie leads the Lucas Oil Late Model Dirt Series Championship standings, carrying the iconic Midwest Sheet Metal Orange Spoiler. Brandon Sheppard is second, with Ricky Thornton Jr., Hudson O'Neal, and Tyler Erb rounding out the Top-5. Garrett Alberson continues to lead the O'Reilly Auto Parts Rookie of the Year chase over Daulton Wilson, Spencer Hughes, and Ross Robinson.

For decades, Sunoco's fuels have been associated with racing excellence. As the largest manufacturer of racing gasolines in the world, Sunoco has a 40-year track record of winning performances. With an expanded product line, Sunoco offers drivers more choices than ever before. To find your nearest dealer visit

www.racegas.com

and use our fuel finder to locate Sunoco HCR Plus or any of the other blends that fit your needs. You can also call 800-RACEGAS to speak with an engineer to help you decide on which one of our blends is best for your application. For the performance your engine is designed to deliver, consistently choose Sunoco Race Fuels. For more information, visit:

www.sunocoracefuels.com

.

Founded in 1989 by Forrest and Charlotte Lucas, Lucas Oil Products was created with the simple philosophy of producing the best lubricants and additives available anywhere. Lucas Oil offers the most diversified range of innovative engine oil, gear oil and additive products refined by years of specialized research, development and testing. The company's high performance engine oils and gear oils are widely recognized as best-in-class in the automotive, powersports, marine, industrial, outdoor, and motorsports marketplaces. In total, Lucas Oil boasts more than 300 premium products, representing the largest variety of shelf products of any oil company in the United States with a distribution network across 48 different countries. Lucas Oil's commitment to motorsports includes long standing support for high profile regional and national racing series, and the distribution of exclusive motorsports content from across the globe via MAVTV, a Lucas Oil owned and operated television network. The company also serves as the exclusive oil and lubricant partner of Monster Jam®, The Dallas Cowboys, the Indianapolis Colts and Lucas Oil Stadium. For more information, visit

www.LucasOil.com

Phone Number: 859-485-7591

Location: 12234 US 42, Walton, KY 41094

GPS Coordinates: 38.873795, -84.699354

Directions: KY exit 180 off I-71/75; west on US 42, nine miles to the track on the left.

1. $5,000, 2. $2,500, 3. $1,500, 4. $1,250, 5. $1,000, 6. $800, 7. $700, 8. $600, 9. $550, 10. $500,

11. $490, 12. $480, 13. $470, 14. $460, 15. $450, 16. $440, 17. $430, 18. $420, 19. $410, 20. $400,

21. $400, 22. $400, 23. $400, 24. $400 = $20,450 each x 2 = $40,900 Total

1. $5,000, 2. $2,500, 3. $1,500, 4. $1,250, 5. $1,000, 6. $800, 7. $700, 8. $600, 9. $550, 10. $500,

11. $490, 12. $480, 13. $470, 14. $460, 15. $450, 16. $440, 17. $430, 18. $420, 19. $410, 20. $400,

21. $400, 22. $400, 23. $400, 24. $400 = $20,450 each x 2 = $40,900 Total

40th Annual Sunoco North/South 100 Presented by Lucas Oil

1. $75,000, 2. $20,000, 3. $10,000, 4. $9,000, 5. $8,000, 6. $7,000, 7. $6,000, 8. $5,000, 9. $4,500,

10. $4,000, 11. $3,500, 12. $3,250, 13. $3,000, 14. $2,750, 15. $2,700, 16. $2,650, 17. $2,600,

18. $2,575, 19. $2,550, 20. $2,525, 21. $2,500, 22. $2,500, 23. $2,500, 24. $2,500,

1. $2,000, 2. $1,000, 3. $800, 4. 750, 5. $700, 6. $650, 7. $600, 8. $550, 9. $500, 10. $450, 11. $400,

12. $400, 13. $400, 14. $400, 15. $400, 16. $400, 17. $400, 18. $400, 19. $400, 20. $400 = $12,000

Left Front - Hoosier (90) LM20, (28.5) 1350 or harder

Right Front/Left Rear - Hoosier Rib (28.5) 1350

Right Rear - Hoosier (92) LM40

*Must use the same set of 4 tires for Time Trials, Heat Races, B-Mains, and A-Mains.

*Flat tire must be replaced with a used tire of the same compound and construction to retain starting position.

Left Front - Hoosier (90) LM20, (28.5) 1350 or harder

Right Front/Left Rear - Hoosier Rib (28.5) 1350

Right Rear - Hoosier (92) LM40

*Must use the same set of 4 tires for Time Trials, Heat Races, B-Mains, and A-Mains.

*Flat tire must be replaced with a used tire of the same compound and construction to retain starting position.

Left Front - Hoosier (90) LM20, (28.5) 1350 or harder

Right Front/Left Rear - Hoosier Rib (28.5) 1350

Right Rear - Hoosier (92) LM40

*Must use the same set of 4 tires for Heat Races, B-Mains, and Non-Qualifiers Race

*For the A-Main, competitors may use 3 new tires.

*Flat tire must be replaced with a used tire of the same compound and construction to retain starting position.

Previous North/South 100 Champions:

2015 - Jonathan Davenport

---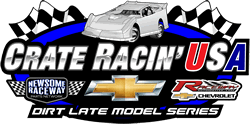 crate racin usa
www.crateracinusa.com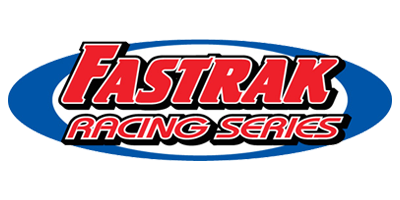 fastrak series

Prelude to the World Championship at Virginia Motor Speedway Canceled Due to Impending Weather; $50,000 to Win FASTRAK World Championship Up Next

Jamaica, VA – With a high chance of rain in the forecast for Saturday, August 20, Virginia Motor Speedway and FASTRAK Racing officials have made the tough decision to cancel the $3000 to win Prelude to the World Championship.

"It is never an easy decision to cancel an event. But with competitors coming as far away as Florida and Mississippi, we just wanted to let everyone know early so that teams and fans don't incur any costs related to fuel and travel," commented FASTRAK owner/founder Stan Lester.

Lester added, "We will now turn our focus to getting ready for the $50,000 to win FASTRAK World Championship scheduled for September 23-24."

The FASTRAK World Championship presented by Dealer Group USA will pay $50,000 to win and $1000 to start the feature. The format for the 2022 edition will see practice, qualifying, and one (1) set of heats on Friday, September 23, with B-Mains and the $50,000 to win feature on Saturday, September 24. In addition, all drivers not transferring into the feature will be entered into a drawing to win a brand new GM604 motor valued at $7500.

More details about the massive weekend will be released in the coming weeks.

Check out the official website for the FASTRAK Racing Series at www.fastrakracing.com and continue to follow our social media networks for the FASTRAK Racing Series. Like and Follow our Fan Page on Facebook, plus follow @FASTRAK_Racing on Twitter to get up-to-the-minute news and details as they become available. FASTRAK can also be found on Instagram @fastrak_racing.

The 2022 marketing partners for the FASTRAK Racing Series are Chevrolet Performance, VP Racing Fuel "The official fuel of FASTRAK," VP Racing Lubricants, Dealer Group USA, Flo Racing "The official video home of FASTRAK," TNT Race Cars, Arizona Sport Shirts, and Thomas Clarke Performance.
---

BIG WESTERN PA DOUBLEHEADER WEEKEND FOR HOVIS RUSH LATE MODEL FLYNN'S TIRE TOUR; $3000 TO-WIN AT DOG HOLLOW FRIDAY & "JOOK GEORGE STEEL CITY CLASSIC" AT PITTSBURGH SATURDAY FOR MINIMUM $6010 TO-WIN




(August 3, 2022) - FOR IMMEDIATE RELEASE

(Pulaski, PA)...The Hovis Auto & Truck Supply RUSH Racing Series presented by Born2Run Lubricants is set for a busy weekend. The Flynn's Tire Touring Series for both the RUSH Late Models and RUSH Sportsman Modifieds will be at Lernerville Speedway on Friday night (July 22) for the "RUSH Summer Showcase, which will also include the RUSH Sprint Cars. The Flynn's Tire Touring Series for the Late Models then heads to Tyler County Speedway on Saturday night for the first time ever. Meanwhile, the RUSH Sportsman Modifieds will be at Pittsburgh's PA Motor Speedway on Saturday night, while the RUSH Sprint Cars will return to Knox Raceway on Sunday in an Equipment Rental Options Weekly Series event. Warmups begin at 6:30 p.m. on Friday night and 6:45 p.m. on Saturday night at Tyler County.

(Pulaski, PA)...After a weekend off, the Hovis Auto & Truck Supply RUSH Dirt Late Model Series presented by Born2Run Lubricants is set to resume its Flynn's Tire Touring Series this weekend with a doubleheader of events in western Pennsylvania. On Friday night (August 5), the Series will visit Dog Hollow Speedway located near Strongstown and then will head to Pittsburgh's PA Motor Speedway in Imperial on Saturday night. Friday will pay $3,000 to-win in addition to $600 of bonus monies put up by Ontime Body & Graphic with Saturday's "Jook George Steel City Classic" presented by Nex-Gen Outdoor Services offering a minimum $6,010 to-win! Warm-ups begin at 7 p.m. on Friday night and 6 p.m. on Saturday night. There is a rain date of Sunday for Pittsburgh; however, the track will do whatever possible to get the show in on Saturday night.




Even though Dog Hollow Speedway was one of the first four founding speedways to run Chevrolet Performance Crate Late Models in the Northeast weekly beginning in 2007, last year was the first time the RUSH Touring Series had ever made an appearance at the track. Kyle Hardy went down in the history books as the inaugural winner as he went on to win the 2021 Flynn's Tire Tour Championship. The Tour was scheduled to compete at Dog Hollow on July 1, but was rained out.




The 2022 season is the Indiana County speedplant's 24th anniversary, which began operating in 1998. After being closed for the latter part of 2019 and all of 2020, Dog Hollow has been under the helm of new management team, RFR Motorsports, beginning in 2021. The RFR partnership includes western Pennsylvania residents Mark McClellan and Kyle Smith, Sr.




Thus far this season, Dog Hollow has completed six Hovis Weekly Series. Michael Duritsky, Jr. won the first three then it was Ryan Frazee winning his first career RUSH feature on July 8. Most recently, Jon Lee, a newcomer to RUSH, has won the last two features. Duritsky leads Dog Hollow's $1,000 to-win "Track Pack" points.




Mark McClellan, who owns Ontime Body & Graphic in addition to being the co-promoter of Dog Hollow, has posted the following $600 of bonuses for Friday night:

· $100 to the last car on the lead lap in the feature

· $100 to the hard charger in the feature

· $100 to the hard luck recipient

· $100 to the Ontime Spoiler Alert recipient (13th place finisher)

· $100 to a driver in the top 10 in track points (random draw at the drivers meeting)

· $50 to the B main winner(s)

· $50 to the non-qualifier winner




Saturday night will mark the second of four 2022 appearances by the Flynn's Tire Tour at "Dirt's Monster Half-Mile". Michael Norris won the $3,000 "Herb Scott Memorial" on July 2. For the second straight year, the "Jook George Steel City Classic" will be streamed live thanks to Lernerville TV (

https://dirt.tv

).

Starting in 2015, Branden Lockwich took up the effort to make the "Jook George Steel City Classic" the biggest race in the tri-state area for the RUSH Late Models. The event has continued to grow in stature. In 2017, the event was a Tour race for the first time and drew 43 cars with Mike Pegher, Jr. capturing the $4,010 win. In 2018, a record 51 cars were on hand with Jacob Hawkins scoring the $5,010 win. The 2019 event was the richest as Kyle Lukon scored the $10,010 win and the extra $1,000 contributor bonus. While the COVID-19 pandemic left uncertainty for the 2020 event, Lockwich still worked wonders and brought over $17,000 to the event, which was won by Norris in his first RUSH start. Norris was able to take home $6,010 and the $1,000 contributor bonus. Norris repeated his fortunes last year once again collecting $7,010.




In 2019, Miley Motor Sports and Lockwich came up with the idea to award the feature winner an additional $1,000 bonus if he or she financially contributed a minimum of $50 to the event. Contributing drivers are also eligible for three $100 cash drawings at the drivers meeting. Any driver that still would like to contribute to expand the purse and be eligible for the bonuses can contact Lockwich at 412-639-3723 or see him at the track on Saturday. Contributions from any individuals or businesses are also still welcome.




This year's event will offer the second richest payoff in event history as both the feature and non-qualifier purses have increased over the past two years. This year, start money has been increased to a minimum of $500 with many of the other positions also increasing. The non-qualifier will pay $500 to-win thanks to additional monies from Matt Knupp and All Interior Painting.




The "Tub Charlier Rookie of the Race" will pay $888 this year thanks to the Charlier Family (highest finishing driver that hasn't made the Jook feature since 2016)! The "John Beatty Memorial" Sunoco Dash will pay $404 to-win thanks to the Beatty Family plus $100 Sunoco fuel card with a payoff for positions two through five as well. The B main winners will receive $50.




Other bonus monies include $107 for 7th place from Scott Gunn in memory of Dave & Mary Lynn Nicholas, $110 for 10th place in memory of Jook George, $200 for 12th place from All Interior Painting, $110 for the leader on lap 10 in memory of Jook George, $200 to 11th place on lap three from Erika Ulrich at Edward Jones Investments, and $110 luck of the draw from event presenting sponsor Nex-Gen Outdoor Services (must have decal on)




William Thomas "Jook" George had a brief driving career himself, but as he turned to car owner he chose and had for most of his racing career the #10 and that was in honor of his racing hero, Lou Blaney, who drove his car on a couple occasions. Other highlights of his career was being nominated as the Sportsman of the Year at PPMS, being nominated into the Pittsburgh Circle Track Hall of Fame, winning the track championship at PPMS in 1990 with John Beatty behind the wheel, and winning the Fall Classic in 1993 with Bill Yakin, also at PPMS. His most dominant stretch as a car owner came in the late '70s when Earl Teeters was his driver.

"Miley Motor Sports is ecstatic about the 33rd edition of the RUSH Dirt Late Model Series 'Jook George Classic' to honor our great friend of racing, Jook George," expressed PPMS promoter Matt Miley. "We can't thank Branden, the RUSH Team, and all who have contributed enough. It's a win, win, win, win- racers, fans, sponsors, and the Speedway."

"This is the type of thing that energizes Miley Motor Sports to keep Pittsburgh's Pennsylvania Motor Speedway alive," continued Miley. "It's been a long ride, 34 consecutive seasons! Age and what comes with it takes a toll on us. We simply can't do everything ourselves. Younger folks who love the sport stepping up and making some of our best events is unbelievably refreshing. It energizes an old ownership team. A very sincere thank you from all of us at Miley Motor Sports!"

"It's really amazing how this event has grown and how so many people have gotten behind it to make this all possible," expressed RUSH Director Vicki Emig. "Branden has led the efforts of transforming this from a special weekly event to what has become one of the richest RUSH events of the season. We can't thank the George Family, Miley Motor Sports, Branden and so many others for their amazing contributions, while allowing us to present this as RUSH Late Model Touring Series event. Faced with the COVID-19 pandemic two years ago and now these trying economic times, Branden has continued to come through with tremendous fund raising efforts!"




There have been 23 RUSH Tour events completed at Pittsburgh with 13 different winners all-time. Kyle Lukon leads the list with five including a sweep of all three events in 2019. Norris has moved up to second with four victories, while Ryan Montgomery has three. The only other repeat winner is track regular Daryl Charlier. Single wins go to Tommy Schirnhofer, Jr., Colton Flinner, John Mollick, Mike Pegher, Jr., Jacob Hawkins, Garret Paugh, Levi Crowl, Jeremy Wonderling, and Kyle Hardy.




Pittsburgh has been able to complete 12 Hovis Weekly Series events this season with nine different winners! Ben Policz leads the way with three, while Norris is the only other multiple winner. Single victories have gone to Charlier, Lukon, Michael Reft, Cole Petrelle, Philip Bubeck, Tim Shaffer, and Joe Martin.




Thus far this year, the Flynn's Tire Touring Series has completed 12 events and like Pittsburgh has had an amazing nine different winners with an average car count of 36 per event! Virginia racer Logan Roberson continues to lead the Flynn's Tire Tour points thanks to three victories and 10 top 5 finishes. Joe Martin has been in second for much of the year and is the only other multiple winner, but trails by 24 points. Three-time Tour champion, Jeremy Wonderling is coming off a season best second at Lernerville as he's pulled away from his brother Brady in the battle for the third spot. Matt Latta has finished in the top six in four of the last six races for fifth in points. Completing the top 10 in points are Breyton Santee, Andy Michael, Ashton Briggs, Jonathan Stockdale, and Brandt Graham.




Each night will include $100 "Shock the Clock" Qualifying ($200 at Pittsburgh thanks to Our Cars Auto Detailing & Tire Service) and $25 to-win heat races presented by FK Rod Ends. The Sunoco Dash will set the beginning rows of the feature lineups and will award the winner a $100 Sunoco fuel gift card. The "Fill'er up with Sunoco Bucks" program will include an additional $400 of Sunoco fuel card giveaways each night; two $100 random draws for drivers in the top 15 of Tour points and another four $50 random draws for all other competitors.




Precise Racing Products will award a $50 gift card for the "Pedal Down" Hard Charger that passes the most cars in the feature each night. The TBM Brakes "Tough Brake of the Night" will award three bottles of Xtreme6 Racing Brake Fluid each night. The feature winner each night will receive a 5-Gallon Race Jug from Precise. Ontime Body & Graphic's "Spoiler Alert" will award a spoiler kit to the 13th place finisher on the first night and the 14th place finisher on the second night (note: if a driver has already won a spoiler this season, spoiler will be awarded to the next position). Performance Bodies will award a $100 gift card to the first non-qualifier each night part of the "Nosed Out" program.




Dog Hollow Feature Payoff (30 laps): 1. $3,000 2. $1,500 3. $800 4. $650 5. $600 6. $500 7. $475 8. $450 9. $425 10. $400 11. $325 12. $300 13. $275 14. $270 15. $265 16. $260 17. $255 18-24. $250 (25-26. $250)




Dog Hollow D&V Jewelers Non-Qualifier: 1. $200 2. $190 3. $185 4. $180 5. $175 6. $170 7. $165 8. $160 9. $155 10-24. $150. Tow $125.




Pittsburgh Feature Payoff (50 laps): 1. $6,010 ($7,010 if contributed to the event) 2. $3,000 3. $1,750 4. $1,500 5. $1,300 6. $1,250 7. $1,150 ($1,257) 8. $1,100 9. $1,050 10. $1,000 ($1,110) 11. $900 12. $750 ($950) 13. $700 14. $650 15. $625 16. $600 17. $575 18. $550 19. $525 20. $520 21. $515 22. $510 23. $505 24-26. $500

Pittsburgh D&V Jewelers Non-Qualifier: 1. $500 2. $250 3. $225 4. $200 5. $195 6. $190 7. $185 8. $180 9. $175 10. $170 11. $165 12-24. $160. Tow $125.

"John Beatty Memorial" Sunoco Dash presented by Matt Shuffstall Payoff: 1. $404 + $100 Sunoco gift card 2. $100 3. $75 4. $50 5. $25.




You do not have to be a member of RUSH to compete only to receive Weekly and/or Tour points. The entry fee for each night is $100. AMB/MyLaps transponders will be used; Westhold transponders will NOT work. Units are available to rent for $25. Driver radio channel will be 454.000.

On Friday at Dog Hollow, RUSH registration will open by 4 p.m. with the drivers meeting at 6:30. Warm-ups are slated for 7 followed by qualifying and racing.

On Saturday at Pittsburgh, RUSH registration will open at 3 p.m. with the drivers meeting at 5:35. Warm-ups are slated for 6 followed by qualifying. Racing is at 7 p.m.

2022 "Jook George Steel City Classic" Contributor List: All Interior Painting, Beatty Welding, Ben Policz, Bill Kessler, Billy Laurick, Bob Bentz, Close Racing Supply, Bob Siemon, Bonnie Lepro, Bryan Hoffman, Bryant Hank, Castleveter Landscaping, Centerline Motorsports, Charlier Racing, Close Racing Supply, Cole Petrelle, Curtis Stivasion, Dale Charlier, Dan Lepro, Dana George, Darren Ferguson, Derek and David Charlier, Dobs Auto, Don Gamble, Donny , Doug Clark, Doug Smith, Erika Ulrich at Edward Jones Investments, Fred K, Garret Paugh, Gary Heeman, Hendren Racing Engines, Hoods up Quicklime, Imperial Heights Garage, Jake Gunn, Jason Banish, Jeremy Wondering, John with Daryls crew, Jook George Family, Josh Harvey, Justin Lamb, Kamicker Racing , Keith Donnelly, Ken Chernik, Keystone Couch Works, Kristin Beatty, Kurt Thompson, Kyle Lukon, Lacie Thomas, Linda Kane, Logan Crewl , Logan Roberson, Matt Knupp, Matt Latta, Mike Reft, Mike Smyzchek, Nate Langer , Nick and Zunic, Our Cars Auto, PCS, Pete and Kim Lockwich, Pete Loria, Rocket Chassis (Steve Baker), Rohrich, Ron Hall, Rons Barber Shop, RUSH Racing Series, Russ Kolesar, Russ Rech, Rusty Drain, Schwartzmiller Transport, Sherry Charlier, Shining Rides Detailing, Tim Shaffer, Tom Klein, Tom Snyder, Tony Musolino, Trevor Herr, Troy Holtgraver, Will Thomas Motorsports, Zachary Yost, and Zarin Truck & Auto.




Pittsburgh's PA Motor Speedway is a ½-mile dirt track with a GPS address of 170 Kelso Rd, Imperial PA 15126, which is located just off the Noblestown exit on Routes 22/30. For more information, check out their website at

www.ppms.com

or call 412-279-7223. The track number on race day is 724-695-3363 or 724-695-0393. As for their social media outlets, you can like their page on Facebook at

www.facebook.com/PittsburghsPennsylvaniaMotorSpeedway

or follow them on Twitter @PAMotorSpeedway.




The RUSH Racing Series is brought to you by Hovis Auto & Truck Supply together with Born2Run Lubricants along with the support of Hoosier Tire, Bilstein Shocks, Sunoco Race Fuels, Bazell Race Fuels, Insinger Performance, MSD Performance, Holley Performance Products, FK Rod Ends, Schoenfeld Headers, Jones Racing Products, TBM Brakes, Performance Bodies & Parts, Racing Electronics, Wrisco Industries, Frankland Racing Supply, Landrum Performance Spring, Ontime Body & Graphic, Sherwood Wheels, Alternative Power Sources, Precise Racing Products, Lincoln Electric, Velocita-USA, Waterstone Mortgage Hermitage, Wedge Motorsports, 3C Graphix, D&V Jewelers, DrumPreserve, CrateInsider.com, Marthinsen & Salvitti Insurance Group and Terry Bowser Excavating.


| | |
| --- | --- |
| lucas late model series | crate racin' usa series |
2022 Crate Racin' USA Winter Shootout Series

Jan. 1: Hangover @ 411 Motor Speedway (Sevierville, Tenn.) - $2,500 to win!

Jan. 6-8: Ice Bowl @ Talladega Short Track (Eastaboga, Ala.) - $3,000 to win!

Jan. 20: Sunshine Nationals @ Volusia Speedway Park (Barberville, Fla.) - $1,500 to win!

Jan. 21: Sunshine Nationals @ Volusia Speedway Park (Barberville, Fla.) - $2,000-to-win!

Jan. 22: Sunshine Nationals @ Volusia Speedway Park (Barberville, Fla.) - $10,000 to win!

Feb. 3: Winternationals @ East Bay Raceway Park (Gibsonton, Fla.) - $2,500 to win!

Feb. 4: Winternationals @ East Bay Raceway Park (Gibsonton, Fla.) - $2,500 to win!

Feb. 5: Winternationals @ East Bay Raceway Park (Gibsonton, Fla.) - $5,000 to win!

rush modified series

2022 rush modified series

Sat 4/23 - Sharon
Fri 4/29 - Lernerville
Sat 4/30 - Pittsburgh
Sat 5/7 - Sharon
Fri 5/13 - Raceway 7
Sat 5/14 - Sharon
Sat 5/21 - Pittsburgh
Fri 5/27 - Raceway 7
Sat 5/28 - Sharon
Sat 6/4 - Sharon
Fri 6/10 - Raceway 7
Sat 6/11 - Pittsburgh
Sat 6/18 - Sharon
Fri 6/24 - Raceway 7
Sat 7/2 - Knox
Fri 7/8 - Raceway 7
Sat 7/9 - Sharon
Thr 7/14 - TBA
Fri 7/15 - Raceway 7
Fri 7/22 - Lernerville
Sat 7/23 - Pittsburgh
Sat 7/30 - Sharon
Fri 8/5 - Raceway 7
Sat 8/6 - Sharon
Sat 8/13 - Sharon
Fri 8/19 - Raceway 7
Sat 8/20 - Pittsburgh
Sat 8/27 - Sharon
Fri 9/2 - Sharon
Sat 9/3 - Pittsburgh
Sat 9/10 - TBA
Sat 9/17 - Lernerville
Sat 9/24 - Pittsburgh
Sat 10/8 - Pittsburgh
Fri-Sat 10/14-15 - Lernerville

fastrak series

rush late model series

2022 rush late model series

Wed, April 13 Delaware International Speedway (Delmar, DE) - "Battle of the Bay" Speedweek - Minimum $3,000 to-win (Marquee)

· Thr, April 14 Georgetown Speedway (Georgetown, DE) - "Battle of the Bay" Speedweek - $3,000 to-win (Marquee)

·

Fri, April 15 Potomac Speedway (Mechanicsville, MD) - "Battle of the Bay" Speedweek - $3,000 to-win (Marquee)·

Sat, April 16 Winchester Speedway (Winchester, VA) - "Battle of the Bay" Speedweek - $3,000 to-win (Marquee)·

Saturday, May 14 Stateline Speedway (Busti, NY) - "Bill Law Memorial" - $3,000 to-win (Marquee)·

Sunday, May 15 Eriez Speedway (Erie, PA) - $3,000 to-win (Marquee)·

Friday, May 27 Outlaw Speedway (Dundee, NY) - "Gary Montgomery Memorial" - $3,000 to-win (Marquee)·

Saturday, May 28 Genesee Speedway (Batavia, NY) - $3,000 to-win (Marquee)·

Sunday, May 29 Bradford Speedway (Bradford, PA) - $3,000 to-win (Platinum)·

Thr-Sat, June 23-25 Lernerville Speedway (Sarver, PA) - "Bill Emig Memorial" at the "Firecracker 100" - $20,000 to-win (Marquee) - rain date June 26·

Friday, July 1 Dog Hollow Speedway (Northern Cambria, PA) - $3,000 to-win (Marquee)·

Saturday, July 2 Pittsburgh's PA Motor Speedway (Imperial, PA) - "Herb Scott Memorial" - $3,000 to-win (Marquee)·

Saturday, July 9 Sharon Speedway (Hartford, OH) - "Bill Forney Memorial" - Minimum $3,199 to-win (Marquee)·

Sunday, July 10 Eriez Speedway (Erie, PA) - "Manufacturers Night" presented by MSD Performance with over $30,000 in product giveaways - $3,000 to-win (Marquee)·

Friday, July 22 Lernerville Speedway (Sarver, PA) - "RUSH Summer Showcase" - $3,000 to-win (Marquee)·

Saturday, July 23 Tyler County Speedway (Middlebourne, WV) - $3,000 to-win (Marquee)·

Saturday, August 6 Pittsburgh's PA Motor Speedway (Imperial, PA) - "Jook George Steel City Classic" - Minimum $5,010 to-win (Marquee) - rain date August 7·

Sunday, September 4 Tyler County Speedway (Middlebourne, WV) - "Cider Jug 40" - $4,000 to-win (Marquee)·

Saturday, September 10 Land of Legends Raceway (Canandaigua, NY) - $3,000 to-win (Platinum) ·

Friday, September 23 Genesee Speedway (Batavia, NY) - "Topless Nationals" Night 1 - $3,000 to-win (Platinum)·

Saturday, September 24 Genesee Speedway (Batavia, NY) - "Topless Nationals" Night 2 - $3,000 to-win (Marquee)·

Friday, September 30 Pittsburgh's PA Motor Speedway (Imperial, PA) - "Bill Hendren Memorial" Night 1 - $3,000 to-win (Marquee but will become Platinum if one of the Platinum shows is cancelled) ·

Saturday, October 1 Pittsburgh's PA Motor Speedway (Imperial, PA) - "Bill Hendren Memorial" Night 2 part of the "Pittsburgher" - Payoff TBA (Marquee) - rain date October 2

· Fri & Sat, October 14-15 Lernerville Speedway (Sarver, PA) - "Steel City Stampede" - $4,000 to-win (Marquee) - rain date October 16

*Schedule subject to change