dragracingresults.com

National Motorsports Press association

performance racing industry

motorsports hall of fame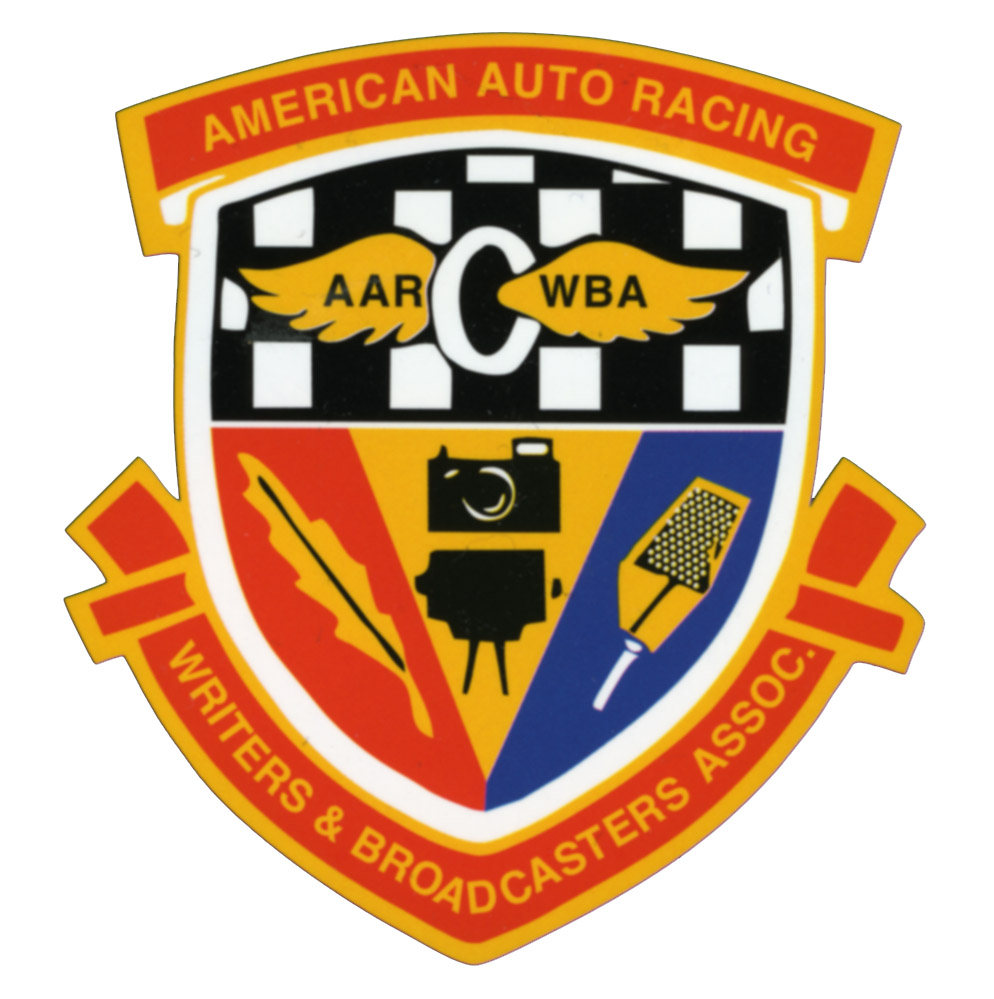 American Auto Racing Writers & Broadcasters Association

hotrod hotline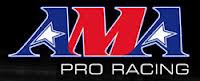 american motorcycle asscoiation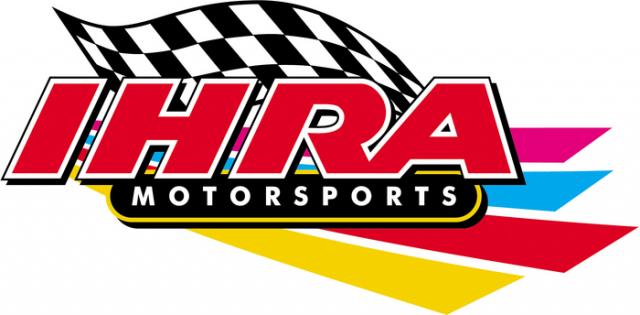 international hot rod association

professional drag racing association
---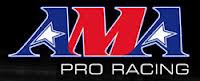 american motorcycle asscoiation





professional drag racing association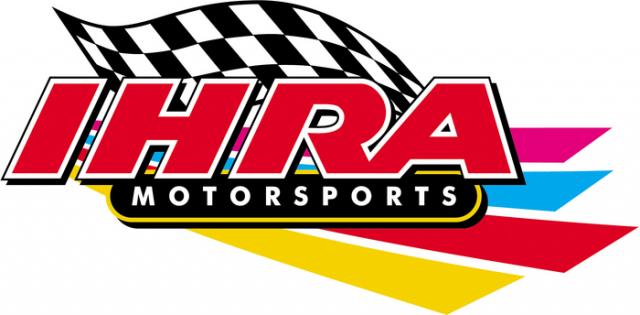 international hot rod association




Old-School Muncie Dragway Extends Partnership with IHRA
Muncie Dragway is far from a cookie-cutter race track. The Albany, Indiana drag strip, which opened on Easter Sunday 1960, still has an old-school feel.
Those who race there love its character and that it takes a different skill set than a lot of other venues as track owner Scott Daniels pointed out.
"It's old school. Our lanes are uneven where one lane is a little higher than the other," Daniels said about the 1/4-mile track. "It takes driving to the finish line. You have to be a driver, not a wheel racer. It makes it a little tougher."
Come Visit the IHRA Motorsports Booth at PRI
Come visit the IHRA Motorsports Booth No. 2969 at the Performance Racing Industry (PRI) Trade Show in Indianapolis on December 8-10, 2022.
The PRI Trade Show, the world's premier business event for the auto racing industry, features the world's largest gathering of motorsports professionals. There are 1,100 exhibiting companies with 70,000 attendees from all 50 states and 70 countries.
International Hot Rod Association representatives at the PRI show are to include: IHRA Owner and CEO Larry Jeffers, along with Mel Roth, Paige Hamlin, Kyle Rumley, Doug Foley Jr., Christopher and Amanda Eager.
Onawa Dragway Looks to Start Next Chapter with IHRA
It's an exciting time for Onawa Dragway which begins a next chapter under new ownership and still under sanction from the International Hot Rod Association (IHRA).
Justin Richards and his wife, B.J., have taken over the facility located halfway between Sioux City, Iowa and Omaha, Nebraska off Interstate 29. Featuring an all-concrete drag strip, the facility opened to a huge crowd as the Onawa Racing and Events Complex in 2018.
Welcomed Back into IHRA Family
South Carolina Motorplex will operate under International Hot Rod Association (IHRA) sanction again in 2023.
The Neeses, S.C., track is a major drag racing facility located near Interstate 26 and also a close proximity to Interstate 95. It makes for easy access for the racers and others to get to the 150-acre property which includes the South Carolina Mudplex.
2023 IHRA WORLD FINALS GRAND PRIZES!
| | | | | | |
| --- | --- | --- | --- | --- | --- |
| | IHRA Teams With "Johnny Bracket Racer" Ezell for 2023 Summit SuperSeries Top ET Grand Prize, Ezell Race Cars Dragster | | | IHRA Summit SuperSeries Mod (No Box) World Champion to Receive Enclosed Trailer thanks to Flying A Motorsports | |
| | | | | | |
| --- | --- | --- | --- | --- | --- |
| | Flatbed Trailer from B&C Trailer Services to be Given as Grand Prize to IHRA Summit SuperSeries Sportsman World Champion | | | Dart's Carts to Supply Golf Cart for IHRA Summit SuperSeries Junior Dragster World Champion | |
Albuquerque Dragway is celebrating its 60th anniversary and also a return home to the International Hot Rod Association in 2023.
The 1/4-mile track located on an 80-acre property operated under IHRA sanction in the 1980s and early 90s. Decades later, the IHRA's focus on grassroots, Sportsman racing fits in nicely with Albuquerque Dragway's plans. It made it the perfect time to come back home.
CHECK OUT SOME OF OUR LIMITED-EDITION ITEMS
Bring Exciting Racing Action to South Dakota
Exciting racing action will continue at the appropriately named Thunder Valley Dragways under International Hot Rod Association (IHRA) sanction in 2023.
The Marion, South Dakota facility features a 1/4-mile asphalt track, a 300-feet concrete launching pad and 1,430 feet of elevation. It has been a shining example of great competition as the home track of 2017 IHRA Summit SuperSeries Top (Box) World Champion Tom Gall and 2015 Mod (No Box) World Champion Cory Heckenlaible.
Dragway 42, IHRA Renew Sanctioning Agreement for 2023 Season
Dragway 42 will continue its longstanding partnership with the International Hot Rod Association (IHRA) it was announced today.
The West Salem, Ohio track has been a home to major events for the sanctioning body throughout the years including the IHRA Division 3 (North Stars) Summit Team Finals the last two years.
Dragway 42, billed as "Northern Ohio's Place to Race," has a rich history dating back to 1957. It still ranks as one of the nation's finest facilities after a ground-up renovation in 2017. The track has thrived under the leadership of Ron and Mary Anne Matcham and their sons, Kyle and Nicholas
London Dragway Looks to Build on Strong IHRA Tradition
When it comes to the success enjoyed by racers from London Dragway, there's a combination of competition and camaraderie.
The competition at the Southeast Kentucky track, which opened in 1999, is some of the best in the country. It is the home track to 2018 IHRA Summit SuperSeries Mod (No Box) World Champion Toby Daniels and 2022 IHRA Summit SuperSeries Top (Box) runner-up Drew Smith.
WHERE CAN YOU GET $100,000 IN EXCESS MEDICAL COVERAGE FOR $100?
WHERE CAN YOU GET $100,000 IN EXCESS MEDICAL COVERAGE FOR $100?
Anthem? Aetna? Blue Cross? Aflac? No, no, no, and no. The answer is simply becoming an IHRA member. How many of us have insurance coverage for our automobiles, home, and loved ones? Chances are, almost everyone. But how many of us have medical coverage at the track if something happens? If you do have medical insurance, will it cover your expenses in a racing-related accident?
Becoming a member of IHRA provides you excess medical coverage as a driver, crewmember or spectator. Racing at an IHRA track you have $5,000 in excess medical coverage but as an IHRA member, if you are injured in a track-related incident, you'll receive $100,000.00 in excess medical coverage. If it's a serious injury and you are forced to miss work, your IHRA coverage will pay you $200 a week for 26 weeks. No insurance company can provide you that much protection for the membership cost of only $100 a year.
In addition to the coverage, you'll receive an IHRA membership and license that is good at the Summit Team Finals or any other IHRA event you choose to compete at over the course of the season. Once you become a member you can participate in the Summit Sportsman Spectacular or obtain an "X" number and participate in the $200,000 Summit Super Series program. Both of these include an IHRA rulebook, IHRA decals, and medical coverage at all the IHRA events plus a competition license.
Protect yourself and your family with $100,000 in medical coverage by becoming a competition member of IHRA today!

DRAGRACINGRESULTS.COM



performance racing industry


The 2022 PRI Trade Show Opens Tomorrow!

Secure your credentials online and pick up your badge when you arrive at the Indiana Convention Center.
Trickle-Down Tech—CFD Isn't Just For The Big Boys Anymore

TotalSim on the emerging democratization and unbeatable value of CFD technology for racing enthusiasts at all levels.
Industry Leaders Gather For Winning Race Track Operation Strategies

The full-day Race Track Business Conference (RTBC) features the latest innovations, insights from experts, new vendors and suppliers, and networking sessions.
The One, The Only Tony 'Smoke' Stewart To Kick Off PRI 2022

The motorsports legend will discuss innovation, the state of the industry, and much more with Ralph Sheheen of SPEED SPORT at PRI's Grand Opening Breakfast.
The world-class lineup of business and technical sessions covers new research, parts selection, failure analysis, EV innovations, social media strategies, and much more.
This dedicated area is the best place to see the top products, technology, and innovations from the entire Show floor—all in one place.
See where your favorite industry VIPs—John Force, Rico Abreu, Antron Brown, Leah Pruett, Felix Rosenqvist, Alexander Rossi, and much more—will be tomorrow.
CONTENT CREATION ZONE presented by SPEED SPORT
Supercharge your marketing with insider tips, the latest gear, and even hands-on demonstrations from the best in the industry.
See a spectacular collection of electric race vehicles from the likes of Don Garlits, Huff Motorsports, Avalanche Andretti Formula E, Volkswagen, and much more.
It's all things high-speed and high-stakes! Thursday's sessions include Daddy Dave, Kye Kelley and Lizzy Musi, plus members from the OKC and No Prep Kings cast.
PRI HAPPY HOUR & SAVE OUR RACE CARS RALLY
PRI attendees will network with colleagues in this industry-favorite event. PRI Individual Members are also invited to a special event highlighting the Recognizing the Protection of Motorsports (RPM) Act and racing advocacy.
The 2023 PRI Buyers Guide
PRI's Buyers Guide is the motorsports industry's premier source book for new products and technology. Updated ahead of the 2023 racing season, this year's edition showcases hundreds of the latest parts, equipment and solutions to give distributors, service providers, race teams and more a competitive edge!
All Systems Go: The PRI Trade Show Opens Next Week!

Register online now and pick up your credentials at the Indiana Convention Center, site of this year's big event.
Take Your Marketing To The Next Level With Driveline Studios

Ready to launch your next product, social media channel, or marketing campaign? Increase your brand's awareness with Driveline Studios…
Special Report: Doing Business At

The PRI Show

Exhibitors break down the reasons why anyone involved in the motorsports industry should attend the PRI Trade Show.
EV Showcase Returns Bigger Than Ever For 2022

This dedicated Show area will feature several of the most advanced electric racing vehicles for the track, drag strip and road course.
PRI Seminar Spotlight: Unlocking Horsepower Through A Systems Approach

Total Seal's Lake Speed Jr., EFI University's Ben Strader, and Billy Godbold will reveal how to access hidden performance in your race engine.
SEMA Councils Announce Networking Events At PRI 2022

Female students are invited to a special luncheon, while select SEMA members can connect during a joint reception and Hall of Fame induction.
Opportunities Abound In International Motorsports Markets

What does racing look like around the globe? Surprisingly familiar, as we discovered in visits with overseas retailers and service providers.
VISIT HERE FOR MORE FEATURES
How To: Have A Successful PRI Trade Show

PRI insiders and veteran industry members offer tips and advice on how you can make the most of your time in Indianapolis.
VISIT HERE FOR MORE COLUMNS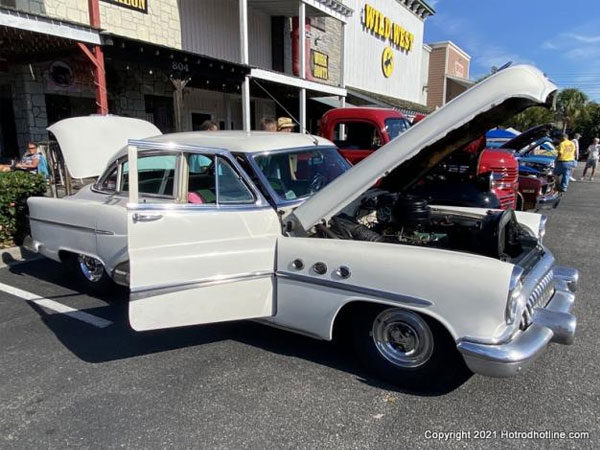 hotrod hotline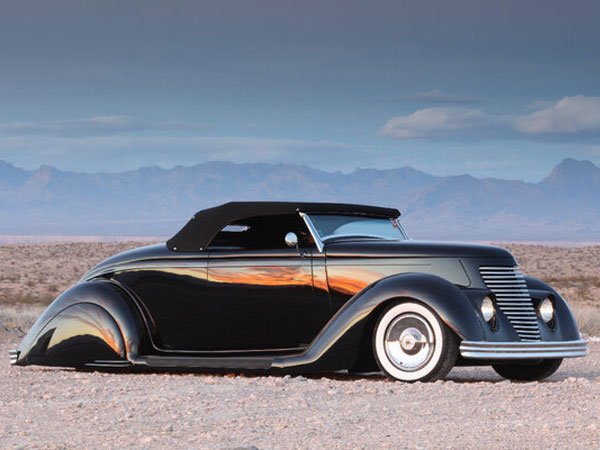 National Motorsports Press association


chase Elliott has been named NMPA Most Popular Driver presented by Hooters
NASHVILLE, Tenn. – Chase Elliott might have had a disappointing end to the NASCAR Cup Series season, but his fans continue to make their support loud and clear.
For the fifth straight year, Elliott has been named NMPA Most Popular Driver presented by Hooters, the only major NASCAR award determined solely by the vote of race fans. Elliott, who finished fourth in the championship standings, was announced as the winner during the NASCAR awards banquet celebrating the 2022 season.
Elliott's father, NASCAR Hall of Famer Bill Elliott, holds the record for the most award wins at 16. Dale Earnhardt Jr. won the award 15 times.
With the younger Elliott adding to his streak, the Most Popular Driver award has been presented to either an Elliott or an Earnhardt for 32 consecutive years.
Alongside Elliott were his three Championship 4 rivals (Joey Logano, Ross Chastain and Christopher Bell) among the top 10 vote-getters for this year's award. Also in contention were Ryan Blaney, Alex Bowman, Kyle Busch, Kevin Harvick, Kyle Larson and Martin Truex Jr.
The NMPA Most Popular Driver Award is one of the longest-running awards presented annually by the National Motorsports Press Association. It is the only major NASCAR award to be determined solely by a fan vote.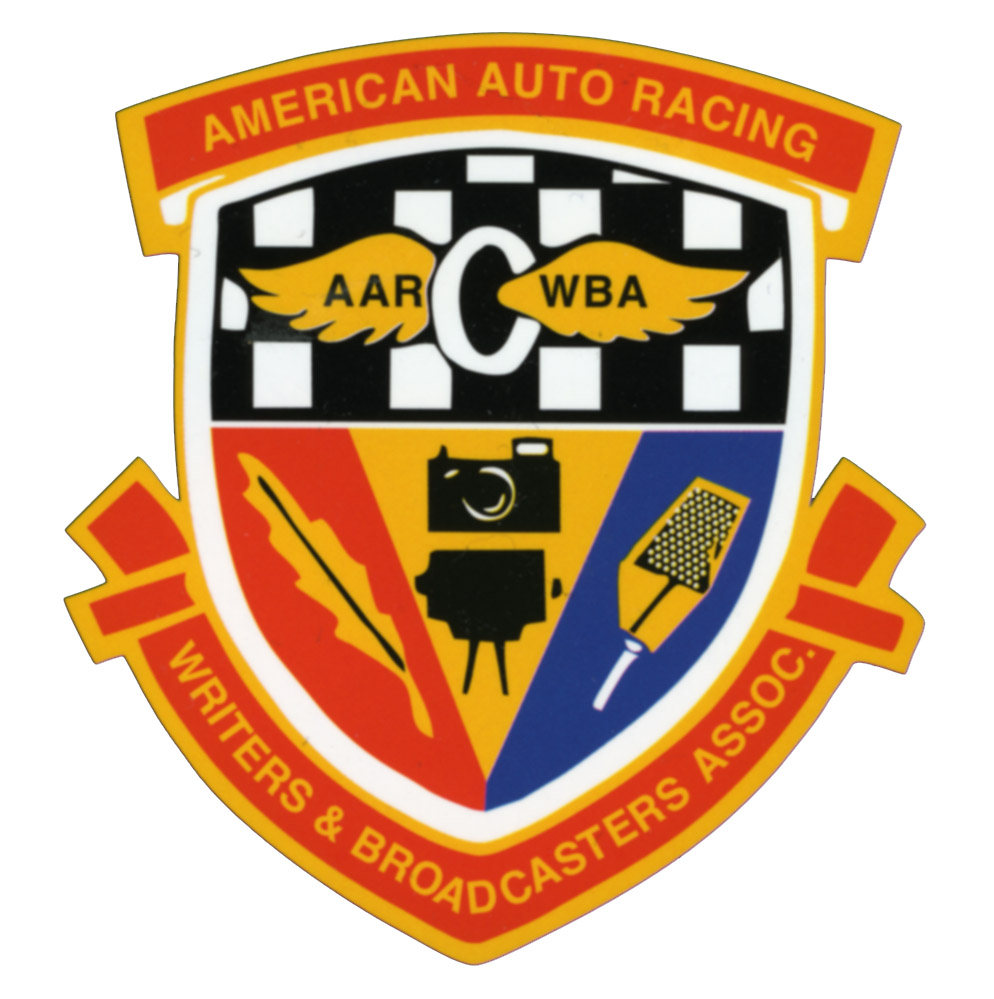 American Auto Racing Writers & Broadcasters Association



goodguys rod & custom association





dragracingresults.com

National Motorsports Press association

performance racing industry

motorsports hall of fame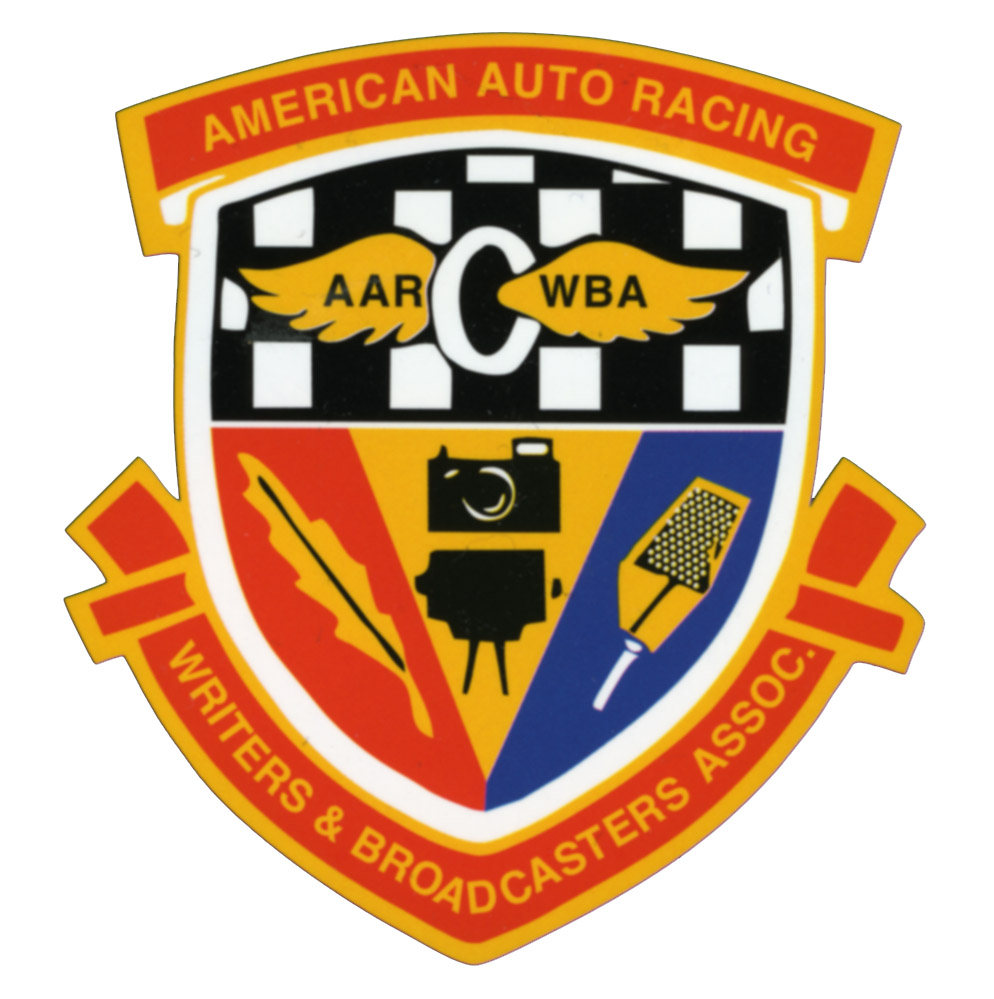 American Auto Racing Writers & Broadcasters Association

hotrod hotline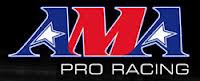 american motorcycle asscoiation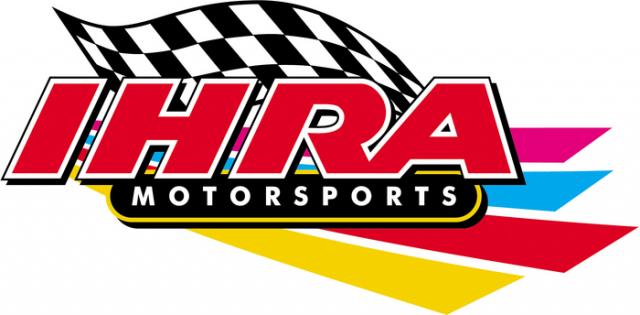 international hot rod association

professional drag racing association