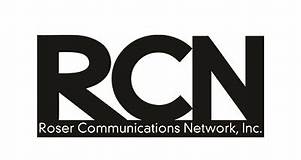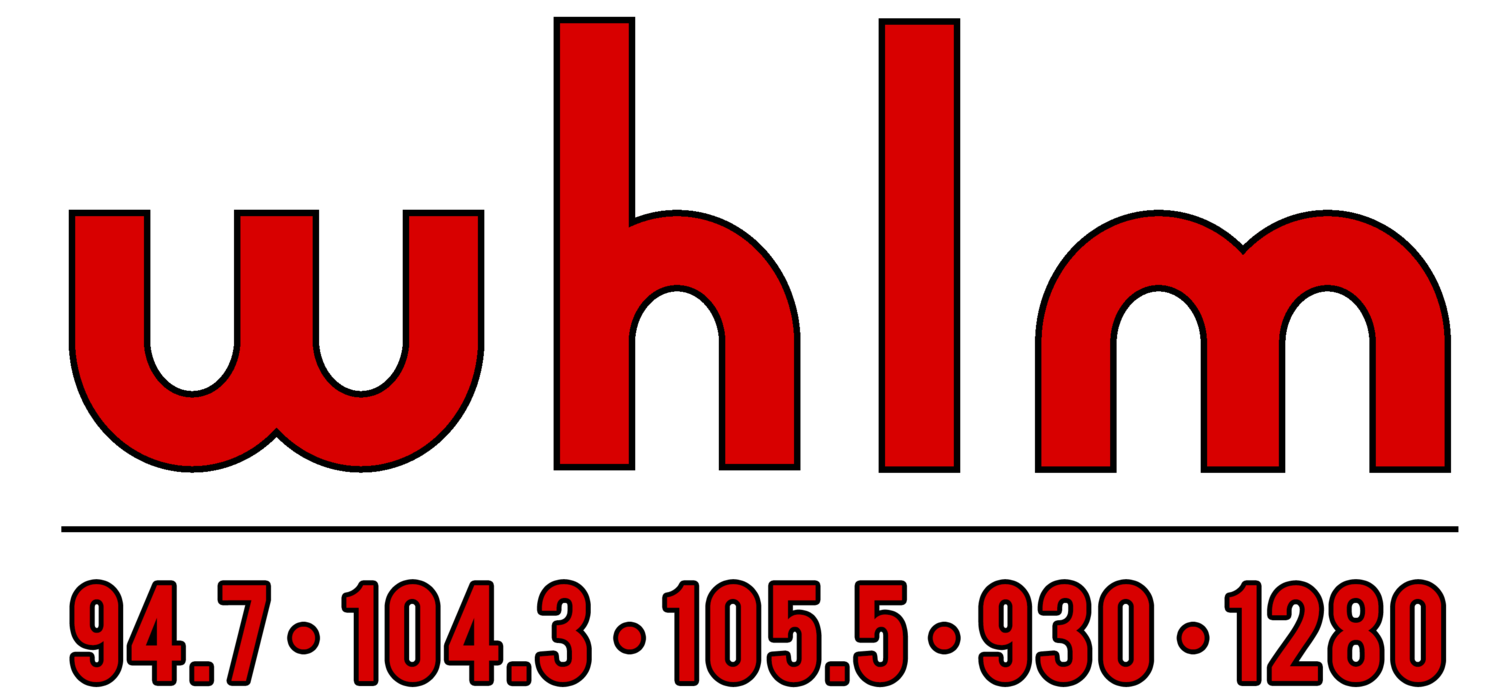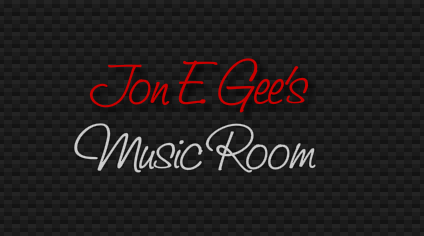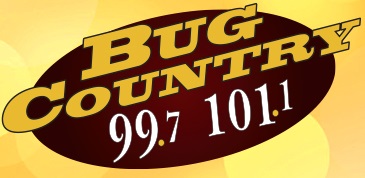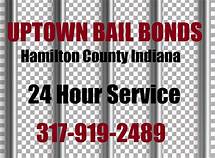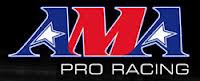 american motorcycle asscoiation

---

---


---
| | |
| --- | --- |
| goodguys rod & custom association | performance racing industry |


Upcoming races this week include the following:

Loose Rocker Fall Footbrake Frenzy - Julian, North Carolina

Thanksgiving Bracket Nationals - Bowling Green, Kentucky

Upcoming Races include:

12-16-20 - SFG Christmas Bracket Bash - Bradenton, FL (SOLD OUT)

12-31-20 - RT Promotions New Year Nationals - West Palm Beach, FL

Click on the banner below for 2020 DRR Advertiser Black Friday & Cyber Monday Specials and Discounts

PRI ROAD TOUR
Exclusive: Trans Am Season Finale At Road Atlanta Coverage

Host Ralph Sheheen interviews driver Chris Dyson, then takes us to West Chicago for a tour of the Powermaster manufacturing facility.

RECENT PRI ROAD TOUR STOPS

SPONSORED CONTENT
Pit Pals Products: Trailer Tested, Racer Approved & American Made

Pit Pals Products is here to help you make the best of your workspace with cabinets, shelves, brackets, tables, ramps, steps, and more.

PRI SPECIAL
PRI Gear Available Now Online. Get It Before It's Gone!

Grab exclusive Performance Racing Industry apparel for everyone on your shopping list.

MAGAZINE
Nine Sanctioning Bodies Reveal Plans For 2021

Discover the rules, formats, and events on the way for ARCA, IMSA, NASA, NMRA/NMCA, World of Outlaws, and more.

MAGAZINE
Ray Evernham On The New Superstar Racing Experience

The NASCAR Hall of Famer gives an exclusive look into the new-for-2021 series and the concept behind it.

MAGAZINE
New Products: Super Dampers, Brushless Fuel Pumps & More

View the latest offerings from ATI Performance Products, DeatschWerks, B&M, Elgin Industries, and more.

INDUSTRY NEWS
Jenna Jefferies Joins PerTronix Performance Brands

Jefferies will be responsible for growing national account revenue and providing product feedback to the PerTronix engineering team.

INDUSTRY NEWS
OCRS Names Terry Mattox As New
Co-Owner

Officials have also announced that the 305 Sprint Series of Oklahoma has been merged into the OCRS.

PRI ROAD TOUR
Preview The Latest Innovations From Race City USA

Host Ralph Sheheen takes us to Mooresville for a tour of two top manufacturing facilities, plus a sneak peek of upcoming stops.

PRI ROAD TOUR
How Many Vintage Stock Car Restorations Can You Count? [Gallery]

Rhine Enterprise's specialty shop in Denver, North Carolina, is like a car builder's dream.

PRI ROAD TOUR
'Family Is A Blessing' For This Suspension Manufacturer [Video]

RE Suspension's Jason Enders recounts founding the company at age 27, running a successful business, and more.

RECENT PRI ROAD TOUR STOPS

INDUSTRY TOOLS
We Need Your Help To Save Our Race Cars. Time Is Running Out!

Lawmakers can still pass the RPM Act into law as the 2019-2020 legislative session nears its end.

INDUSTRY TOOLS
Georgia Residents: We Need Your Vote In Crucial Runoff Elections

The future of motorsports is in your hands. Make sure these allies of racing are voted into the US Senate on January 5.

INDUSTRY NEWS
PRI President Dr. Jamie Meyer To Headline Virtual RTBC

The Race Track Business Conference will feature a half-day of cutting-edge presentations on Wednesday, December 9.

MAGAZINE
See The 19 Race Cars That Caught Our Staff's Eye

Discover the equipment, builders, and stories behind the vehicles that score high marks on the track (or salt) and in the pits.

MAGAZINE
Next-Level Business Strategies To Grow Your Customer Base

As we look to establish a new normal for the industry, the ability to adapt to change has taken on greater importance.

MAGAZINE
This Shop's 'Big Thing' Is Its Support After The Sale

From consultations and chassis design to wiring and fabrication, Justin Elkes and his crew help their customers compete and conquer.

MAGAZINE
New Products: Pushrod Length Checkers, Tie Downs & Helmets

View the latest offerings from Trick Flow Specialties, MasterCraft Safety, Roux Helmets, and more.

INDUSTRY NEWS
NHRA Announces Complete 2021 National Event Schedule

The 70th anniversary season begins in March with the 52nd annual AMALIE Motor Oil Gatornationals in Gainesville.

INDUSTRY NEWS
Lucas Oil Drops Off Road Racing Series

The announcement also includes the discontinuation of the Lucas Oil Regional Off Road Series.

FINAL PUSH—Tell Congress to Pass the RPM Act to Save Our Racecars This Year!





Time is running out—let's finish the job now!

Tell Congress to pass the RPM Act in 2020 and make clear that it is legal to convert street-vehicles into dedicated racecars. Your members of Congress could help enact this critical bill into law as the 2019-2020 legislative session nears a close—however, they need to hear from you right away!

Now more than ever, our message must be heard! Don't wait—even if you already sent your lawmakers a letter in support of the RPM Act, they need to hear from you again as Congress decides which issues must be addressed in the final weeks of the session.

It only takes a minute. Every letter counts!

According to the EPA, current law does not explicitly allow street vehicles—cars, trucks, and motorcycles—to be converted into racecars.
The EPA has announced that enforcement against high performance parts—including superchargers, tuners, and exhaust systems—is a top priority for 2020 and beyond.
The RPM Act removes any doubt that it is legal to modify a motor vehicle for exclusive use on the track.
The RPM Act must be passed into law in 2020. Even if you are one of the hundreds of thousands of enthusiasts who contacted Congress in the past, this important bill needs your support now!
Tell the bureaucrats in Washington that racecars are off limits!

PRI ROAD TOUR
Hear Why This Championship Driver Thinks 2021 Will Be Racing's Breakout Year

Go behind the scenes with Antron Brown and his sons, along with Paul's High Performance, Strange Engineering, and more.

PRI ROAD TOUR
Is The Race Back On For
Big-Cube Small Blocks? [Video]

Chevrolet Performance has introduced an all-new cast-iron Gen-V block to help LT engine builders produce big power.

RECENT PRI ROAD TOUR STOPS

INDUSTRY NEWS
Has Your Local Race Track Made Renovations In 2020?

Help PRI identify venues that have made improvements to their facilities over the last 10 months.

INDUSTRY NEWS
Formula 1 Releases Provisional 2021 Schedule

The season will start in March in Australia, finish in Abu Dhabi in December, and feature the first-ever World Championship race in Saudi Arabia.

INDUSTRY NEWS
POWRi To Introduce New Weekly Track Series In 2021

The POWRi Super Stock Division comes at no cost for host venues and only a $100 yearly driver registration fee.

INDUSTRY NEWS
Bowman Gray Launches $9 Million Improvement Project

Plans include new asphalt for the 2022 NASCAR season of Modified, Sportsman, Street Stock, and Stadium Stock races.

MAGAZINE
Boosted Engines Propel New Race Engine Technology

Top builders reveal the advances, including better machining, billet blocks, and more, that are driving developments into 2021.

MAGAZINE
The Race Products Currently Trending Overseas

Five international racing journalists share the parts generating excitement in their home countries.

MAGAZINE
These Race Companies Report Record Sales Despite COVID-19

We talk with leaders from five performance aftermarket businesses to learn the secrets to their success.

MAGAZINE
How Mutual Trust & Respect Fuel A Championship Dirt Team

Bob Cullen Racing's owner-driver bond is as notable as its on-track success.

MAGAZINE
New Products: Piston Kits, Shaft Rockers & Gauges

View the latest offerings from MAHLE Motorsport, Jesel Valvetrain Innovation, Ferrea Racing Components, and more.

PRI ROAD TOUR
What's To Come On The Road Tour, PRI's Future & More [Video]

SPEED SPORT's Ralph Sheheen and
PRI President Dr. Jamie Meyer discuss how the campaign began, where it's going, and how you can get involved.

RECENT PRI ROAD TOUR STOPS

MAGAZINE
Award-Winning PRI Magazine Available Online Now!

The jam-packed November issue covers phenomenal race cars, engine tech advancements, business strategies, 2021 race schedules, and more.

MAGAZINE
2020: It Wasn't Supposed To Go Down Like This

Sometimes you have no choice but to play the hand you're dealt. And hard as that may seem, oftentimes it means focusing on what's next.

MAGAZINE
New Racing Products For The Year Ahead

See the latest CNC machines, race engines, trailers, shocks, and more from the industry's top manufacturers and service providers.

MAGAZINE
This Shop Owner's Mission Is To Turn Enthusiasts Into Racers

The Texas-based WRR is a combination media company, retailer, race car fabricator, and at-track supplier and coaching service.

MAGAZINE
Products & Services To Help Enhance Workflow, Boost Profits

From shop management software to affordable eCommerce solutions, find ways to upgrade your motorsports business.

MAGAZINE
New Products: Shock Dyno, Weld Positioner & Software

View the latest offerings from Intercomp Racing, Mustang Dynamometer, Woodward-Fab, and more.

INDUSTRY TOOLS
Watch: Website Fundamentals For Your Race Track

Our panel of experts cover sales opportunities, understanding your audience, analyzing web traffic, and more.

INDUSTRY NEWS
BREAKING: PerTronix Performance Brands Acquires Aeromotive, Waterman

Aeromotive's leadership team will continue to manage the business while its manufacturing and development remains in Lenexa, Kansas.

INDUSTRY NEWS
Hendrick Motorsports Signs Kyle Larson For 2021

The newly reinstated driver will pilot the No. 5 Chevrolet Camaro ZL1 1LE, which the team will field for the first time since 2017.

INDUSTRY NEWS
Dale Earnhardt Jr. Joins iRacing As Executive Director

The NASCAR Hall of Famer will oversee partner relations, eSports, strategy, marketing, partnerships, and licensing.

INDUSTRY NEWS
ProMedia Launches New Event Production Division

The for-hire event production and logistics unit will offer turnkey motorsports event management.
| | |
| --- | --- |
| DRAGRACINGRESULTS.COM | National Motorsports Press ssociation |
---


Dale Earnhardt Jr, Steve Kinser to be Inducted into the National Motorsports Press Association Hall of Fame Class of 2021

DARLINGTON, S.C. – Dale Earnhardt Jr. and Steve Kinser will be inducted into the National Motorsports Press Association Hall of Fame class of 2021. Due to COVID-19 pandemic concerns, the induction ceremony will take place concurrently with the Class of 2022 on a date to be announced later.

The inductees' stories of accomplishment are quite interesting.

Earnhardt Jr. is a third-generation driver, following in the footsteps of his grandfather, Ralph Earnhardt and his father, seven-time Cup Series champion Dale Earnhardt. During his 19-year career in the Cup Series, Earnhardt Jr. collected 26 victories (including two Daytona 500 wins), 149 top fives, 260 top 10s and 15 pole positions in 631 starts. He also has 24 Xfinity Series wins along with 70 top fives, 94 top 10s and 10 pole positions.

He has been voted NMPA Most Popular Driver 16 times. He is currently co-owner of JR Motorsports and has won Xfinity Series championships in 2014, 2017 and 2018 with drivers Chase Elliott, William Byron and Tyler Reddick.

Kinser won 20 championships in the World of Outlaws (WOO) Series during a long and successful career. He collected 577 feature victories in World of Outlaws competition as well as a record 12 victories at the Knoxville Nationals, considered the equivalent in the series to NASCAR's Daytona 500. Kinser logged a record 56 feature wins in 1987, including 46 of 69 World of Outlaw events. All told, he has 755 victories to his credit in Sprint Car competition. Kinser also made five Cup Series starts in 1995 with team owner Kenny Bernstein.

Earnhardt Jr. and Kinser were selected on more than 65 percent of ballots cast by the National Motorsports Press Association membership, the percentage necessary for inclusion in the NMPA Hall of Fame.

The NMPA Hall of Fame is located on the grounds of Darlington Raceway and has been in operation since 1965.


| | |
| --- | --- |
| american motorcycle asscoiation | international hot rod association |
2020 American Flat Track Schedule:

1. March 14: DAYTONA 200 & DAYTONA TT - Daytona International Speedway, Daytona Beach, FL

2. March 28: Atlanta Short Track - Dixie Speedway, Woodstock, GA

3. April 4: Charlotte Half-Mile - Charlotte Motor Speedway, Concord, NC

4. May 2: Texas Half-Mile - Texas Motor Speedway, Fort Worth, TX

5. May 9: So-Cal Half-Mile - Perris Auto Speedway, Perris, CA

6. May 16: Sacramento Mile - Cal Expo, Sacramento, CA

7. May 30: Red Mile - Red Mile, Lexington, KY

8. June 13: Laconia Short Track – New Hampshire Motor Speedway, Loudon, NH

9. June 20: OKC Mile - Remington Park, Oklahoma City, OK

10. June 27: Lima Half-Mile - Allen County Fairgrounds, Lima, OH

11. July 4: New York Short Track - Weedsport Speedway, Weedsport, NY

12. August 9: Buffalo Chip TT - Buffalo Chip, Sturgis, SD

13. August 11: Black Hills Half-Mile - Black Hills Speedway, Rapid City, SD

14. August 22: Peoria TT - Peoria Motorcycle Club, Peoria, IL

15. September 5: Springfield Mile I - Illinois State Fairgrounds, Springfield, IL

16. September 6: Springfield Mile II - Illinois State Fairgrounds, Springfield, IL

17. September 12: Williams Grove Half-Mile - Williams Grove Speedway, Mechanicsburg, PA

18. September 26: Meadowlands Mile* - Meadowlands Racetrack, East Rutherford, NJ

March 13 - 15
10th LMC Truck Spring Lone Star Nationals

Fort Worth, TX | Texas Motor Speedway

March 20 - 22
11th Spring Nationals

Scottsdale, AZ | WestWorld of Scottsdale

March 28 & 29
38th All American Get-Together

Pleasanton, CA | Alameda County Fair

April 3 - 5
20th Meguiar's Del Mar Nationals

Del Mar, CA | Del Mar Fairgrounds

April 24 - 26
6th North Carolina Nationals Presented by Griot's Garage

Raleigh, NC | North Carolina State Fairgrounds

May 15 - 17
1st RaceDeck Salt Lake Nationals

Salt Lake City, UT | Utah State Fairpark

May 30 & 31
27th Summer Get-Together

Pleasanton, CA | Alameda County Fairgrounds

June 12 - 14
15th Nashville Nationals presented by BASF

Nashville, TN | Nissan Stadium

July 3 - 5
29th Speedway Motors Heartland Nationals presented by BASF

Des Moines, IA | Iowa State Fairgrounds

July 10 - 12
23rd PPG Goodguys Nationals

Columbus, OH | Ohio Expo Center

July 24 - 26
33rd Pacific Northwest Nationals Presented by Griot's Garage

Puyallup, WA | Washington State Fair Events Center

August 7 - 9
19th Great Northwest Nationals

Spokane, WA | Spokane County Fair & Expo Center

August 14 - 16
2nd Grundy Insurance Great American Nationals

York, PA | York Expo Center

August 21 - 23
34th West Coast Nationals Presented by BASF

Pleasanton, CA | Alameda County Fairgrounds

September 11 - 13
23rd Colorado Nationals presented by Griot's Garage

Loveland, CO | The Ranch Events Complex

September 25 - 27
28th Summit Racing Lone Star Nationals presented by LMC Truck

Fort Worth, TX | Texas Motor Speedway

November 14 & 15
31st Autumn Get-Together

Pleasanton, CA | Alameda County Fairgrounds

November 20 - 22
23rd Speedway Motors Southwest Nationals presented by Barrett-Jackson

Scottsdale, AZ | WestWorld of Scottsdale

| | |
| --- | --- |
| February 22, 2020 | |
| March 20, 2020 | |
| March 22, 2020 | |
| May 02, 2020 | |
| May 15, 2020 | |
| June 06, 2020 | |
| June 26, 2020 | |
| July 10, 2020 | |
| August 21, 2020 | |

September 10, 2020
September 17, 2020
September 24, 2020

Maryland International Raceway
Thursday, September 24, 2020 - Sunday, September 27, 2020


Xtreme Raceway Park
Thursday, September 24, 2020 - Sunday, September 27, 2020


US 131 Motorsports Park
Thursday, September 24, 2020 - Sunday, September 27, 2020


October 01, 2020
---