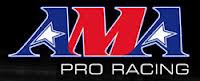 american motorcycle asscoiation

---
AFT to Introduce Medical Response Team in 2020

Full-time series doctor to step up rider safety for 2020.

DAYTONA BEACH, Fla. (July 7, 2020) - As part of its enhanced safety efforts for 2020, American Flat Track proudly announced today the introduction of the AFT Medical Response Team (MRT), an expert team of athlete medical professionals that will be present at all rounds of the 2020 race season.




A crucial part of AFT's commitment to making an inherently hazardous sport safer than it has ever been, The AFT Medical Response team will provide critical on-site medical care to competitors at no cost to its recipients. AFT has contracted Dr. Ray Rossi, an FIM-certified doctor with decades of experience in motorcycle racing, to provide a group of highly-trained, specialized physicians to serve as a rapid-response team. A rapid-response UTV - provided by American Honda - will ensure that the MRT staff, equipped with the proper medical equipment, will lead the on-track response to incidents where medical aid may be needed.

A continuation of its dedication to advancing the overall safety of the sport, AFT has designed the MRT as a means of providing consistent, personalized care for its athletes. Additionally, first responders will be trained on the correct methods for providing care specific to motorcycle-related incidents including helmet removal, advanced airway management and concussion evaluation.

"The introduction of the Medical Response Team is the latest initiative in our ongoing strategy to raise the bar for safety in our sport," said Michael Lock, CEO of American Flat Track. "Dr. Rossi and his team act as both advisors to the Series and as first responders to incidents at our AFT National race events. We are very grateful to them and happy to bring this new level of infrastructure and competitor care to American Flat Track in 2020."

"Safety is our number one priority and the addition of Dr. Rossi and his team will bolster the medical response capability at American Flat Track events," said Joey Mancari, AFT's Chief Competition Officer. "The doctors on the Medical Response Team bring decades of expertise to the immediate on-track response team and will provide key guidance to the local emergency medical crews at our events."




Tune-In Alert! AFT Show presented by S&S Cycle is on AFT's Facebook TONIGHT!

DAYTONA BEACH, Fla. (July 2, 2020) - Don't miss tonight's episode of The AFT Show presented by S&S Cycle.

Join the voice of AFT, Scottie Deubler as he tackles the dynamic duo of the Brothers Bauman! Representing the Factory Indian Motorcycle Wrecking Crew are reigning AFT Twins Champion Briar Bauman, and his younger brother and teammate, Bronson Bauman.




DISCOUNT ALERT! As part of its partnership with AFT,

S&S Cycle

is offering all AFT fans 20% OFF apparel and accessories through the end of July! Use discount code FTR20 at checkout! Visit

www.sscycle.com

to score your S&S gear for an exclusive low price.

Tune in tonight for Episode 12 of The AFT Show presented by S&S Cycle on

AFT's Facebook Page

beginning tonight at 7:00 p.m. ET (4:00 p.m. PT).

2020 Lima Half-Mile Postponed

DAYTONA BEACH, Fla. (July 2, 2020) - Due to COVID-19 regulations in the areas surrounding Allen County Fairgrounds in Lima, OH, the promoters of the Lima Half-Mile have had to postpone its doubleheader race dates scheduled for Friday, July 31 and Saturday, August 1, 2020.

American Flat Track is working closely with the promoter, Allen County Fairgrounds and the local health officials to help secure a date that will accommodate its current schedule and provide the best experience for its fans, competitors and staff.

Fans who have requested Friday passes have not been charged and will not be charged by the promoter. The promoter of the event is offering fans who hold Saturday (June 27 or August 1) tickets the option to either request a refund or redeem their advance-purchased tickets for the rescheduled event. All ticket-holders will be contacted directly by the Lima Half-Mile promoter.

An announcement regarding the updated Lima Half-Mile race dates will be made in the coming weeks.

For more information, or to contact the promoter of the Lima Half-Mile, please visit

www.limahalfmile.com

.

Sideburn Magazine Named The Official Magazine of American Flat Track

Sideburn to be sold at Official AFT Merchandise locations

DAYTONA BEACH, Fla. (June 24, 2020) – American Flat Track proudly announces a new partnership with UK-based publication Sideburn Magazine naming it the Official Magazine of American Flat Track for 2020.

Known primarily for its eye-catching artwork and in-depth coverage of all things flat track, Sideburn has become renowned in the community as the go-to resource for print content.

As part of its partnership with AFT, the latest issue of Sideburn will now be available for purchase at the Official AFT Merchandise tent at AFT events.

Fans of Sideburn and AFT can look forward to more AFT content within Sideburn's coverage both in print and on its social media channels.

"Partnering with AFT is not only an honor for us as huge race fans, but also a great way of distributing our magazine directly to those people who love the sport as much as we do," said Gary Inman, Editor of Sideburn. "As the series moves around the country, it'll be available in some states for the first time in our 12-year history. We know there are plenty of people who are aware of the magazine, but this is likely to be the first opportunity they can buy it in person, instead of ordering online from overseas."

"Sideburn exhibits an irreverent perspective on flat track racing and the magazine has been deeply involved in the grass roots of the sport," said Michael Lock, CEO of American Flat Track. "We are happy to be able to give Sideburn some extra visibility in the USA and I'm sure that AFT fans will enjoy its content and style."

Fans attending the Volusia Half-Mile presented by Russ Brown Motorcycle Attorneys doubleheader are urged to stop by the Official AFT Merchandise location and grab their copy of Sideburn before supplies run out. For tickets to the Friday, July 17 and Saturday, July 18 season-opening AFT weekend, visit www.americanflattrack.com.

For more information on Sideburn Magazine visit www.sideburnmagazine.com.

For more information on American Flat Track visit www.americanflattrack.com.

To get the latest American Flat Track clothing and merchandise visit www.americanflattracker.com.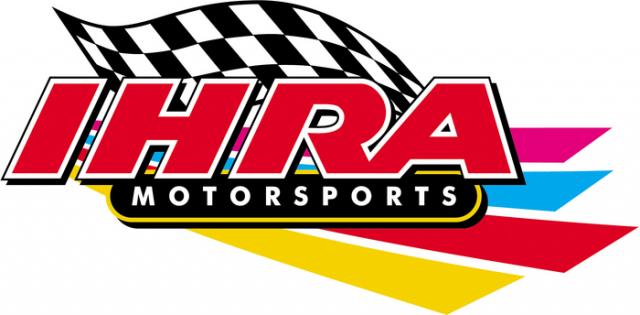 international hot rod association

---
| | |
| --- | --- |
| hotrod on line | |


| | |
| --- | --- |
| This week's featured classified ad is a 1966 Pontiac GTO. It is listed at $37,900 and located in Sarasota, FL. | This week's featured show is coverage from the Highland Hills Hot Rodders Car Show, photographed by Mike Bourg in Highland Hills, CO. |

The Goodguys 1st RaceDeck Salt Lake Nationals is Still On!

With many events being canceled or postponed due to COVID-19, The GoodGuys 1st RaceDeck Salt Lake Nationals will be happening.

Classic Instruments Partners with Classic Dash to Offer 79-86 Fox Body Mustang Dash Insert Kits

Classic Instruments is pleased to announce its partnership with Classic Dash to offer customers kits containing Classic Dash inserts and Classic Instruments six-gauge sets for 79-86 Fox Body Mustangs.

Bronco Bob's 1950 Chevy Pickup
Here is Bronco Bob's 1950 Chevrolet Pickup Rat Rod. This truck is the perfect mix of comfort and cool with vintage air, Texas Longhorns, and a tow package.

IRWINDALE SPEEDWAY RACING RESUMES
Racing at Irwindale Speedway returned Saturday for the first time since February 1 with a six division, eight main event program for competitors and pit crews.

A "Featured Ad" appears here in the newsletter and on our homepage. With 50 pictures and unlimited words, it runs for 2 months for only $125! Questions? Call us at

877-700-2468

or email us at

staff@hotrodhotline.com

. We're happy to help!

| | | |
| --- | --- | --- |
| Eaton Detroit Springs 1963 to 1982 Corvette- There are many aftermarket Corvette Leaf Springs availalble, but only EATON Detroit Spring offers springs that are nearly 100% correct. | Phoenix Transmission Ford C6 Transmission - Phoenix Transmission Products has been providing quality performance built automatics since 1983. Its is our mission to provide the best in service and products for all your transmission needs. | Kee Auto Top Leading Manufacturer of Convertible And Vinyl Tops - Since 1964 we started developing and refining numerous convertible top and vinyl roof patterns for precisely-correct fit and function. |

Both Goodguys and the NSRA have posted updated event information, as have many other shows. Please take a look at the list of events that have been cancelled or postponed, and let us know if your event is among them. We will happily post a note letting people know about any changes:

You can email us at content@hotorodhline.com. We will happily post a note letting people know about any changes.

| | |
| --- | --- |
| Having your ride painted is a HUGE and expensive undertaking, and knowing exactly what it will look like BEFORE you have it painted is invaluable. PREPAINT PREVIEW makes it easy, fun and surprisingly affordable. | |

| | |
| --- | --- |
| | Wheel Vintiques is the steel wheel headquarters for O.E. and custom fitment, including sizes and styles for hot rods, customs and classic trucks. |

With the COVID-19 pandemic cancelling car shows and cruise nights, we look at some classics as well as showcasing shows from this year that reporters are still sending in.

We love to read your stories and learn about your shows, rides, rods and adventures. Send questions and stories to

content@hotrodhotline.com.
---
| | |
| --- | --- |
| goodguys rod & custom association | performance racing industry |


INDUSTRY NEWS
BREAKING: Thunder Road Reopens For First Time Since COVID-19 Outbreak

Motorsports facilities continue to announce plans aimed at getting competitors back on track, and fans back in grandstands.

INDUSTRY NEWS
Fourth Of July Special Up Next For CARS Tour Super Late Models

This weekend's stop at the Jennerstown Speedway Complex is among several recently announced by sanctions and series.

TRADE SHOW
Great Booth Space Still Available For 2020 PRI Trade Show

Connect with racing teams and volume buyers of motorsports products, technology, shop equipment, and services.

TRADE SHOW
Highlight Your Best Items At
PRI 2020's Product Showcase

The exclusive display is a "must" destination for attendees and media during the PRI Trade Show in Indianapolis.

INDUSTRY RESOURCES
Indiana Race Tracks Scheduled To Open At Full Capacity On July 4

Racing is getting back on track around the nation. Find the latest reopening information for your region.

INDUSTRY RESOURCES
Questions About Track Concession Sales? Contact PRI

Our team is actively helping promoters navigate safe track operation guidelines, staff changes, and more.

INDUSTRY NEWS
New Face Shield By Racing Optics Designed To Fit On Hard Hats, Visors

Racing businesses continue to push forward, with some creating personal protective and medical equipment in response to the pandemic.

MAGAZINE
Now Online: COVID-19 Response, Cylinder Head Tech Support

PRI Magazine's July issue also covers racing retail strategies, vintage racing, cooling components, and more.

MAGAZINE
Inside Strategies To Building & Maintaining Race-Ready Drift Cars

The sophistication of builds of all levels continues to improve as the sport matures and rules are further refined.

MAGAZINE
Seal The Deal: New Materials, Processes In Race Gaskets

Manufacturers are keeping pace with today's massive horsepower advancements using state-of-the-art solutions.

MAGAZINE
The Fundamentals Of Building Brand Awareness

Clarify your product benefits, develop a strong company promise, and create a stand-out market position.

MAGAZINE
NEW: Coolant Additives, Off-Road Wheels, Clutch Kits, & More

Discover some of the latest products from Champion Oil, WELD Racing, Advanced Clutch Technology, and XRP.

INDUSTRY NEWS
Jessi Combs Named Fastest Woman On Earth

Combs' 522.8 mph record was established during her fatal attempt in Oregon's Alvord Desert on August 27, 2019.

INDUSTRY NEWS
IMS To Admit Limited Fans For The 104th Indianapolis 500

Indianapolis Motor Speedway's venue capacity will be capped at 50 percent attendance for the August 23 event.

INDUSTRY NEWS
Parella To Acquire Rights To
F4 U.S. And FR Americas

Parella Motorsports Holdings (PMH) will take over as the promoter for both open wheel series beginning January 2021.
| | |
| --- | --- |
| DRAGRACINGRESULTS.COM | |
---




| | |
| --- | --- |
| american motorcycle asscoiation | international hot rod association |
2020 American Flat Track Schedule:

1. March 14: DAYTONA 200 & DAYTONA TT - Daytona International Speedway, Daytona Beach, FL

2. March 28: Atlanta Short Track - Dixie Speedway, Woodstock, GA

3. April 4: Charlotte Half-Mile - Charlotte Motor Speedway, Concord, NC

4. May 2: Texas Half-Mile - Texas Motor Speedway, Fort Worth, TX

5. May 9: So-Cal Half-Mile - Perris Auto Speedway, Perris, CA

6. May 16: Sacramento Mile - Cal Expo, Sacramento, CA

7. May 30: Red Mile - Red Mile, Lexington, KY

8. June 13: Laconia Short Track – New Hampshire Motor Speedway, Loudon, NH

9. June 20: OKC Mile - Remington Park, Oklahoma City, OK

10. June 27: Lima Half-Mile - Allen County Fairgrounds, Lima, OH

11. July 4: New York Short Track - Weedsport Speedway, Weedsport, NY

12. August 9: Buffalo Chip TT - Buffalo Chip, Sturgis, SD

13. August 11: Black Hills Half-Mile - Black Hills Speedway, Rapid City, SD

14. August 22: Peoria TT - Peoria Motorcycle Club, Peoria, IL

15. September 5: Springfield Mile I - Illinois State Fairgrounds, Springfield, IL

16. September 6: Springfield Mile II - Illinois State Fairgrounds, Springfield, IL

17. September 12: Williams Grove Half-Mile - Williams Grove Speedway, Mechanicsburg, PA

18. September 26: Meadowlands Mile* - Meadowlands Racetrack, East Rutherford, NJ

March 13 - 15
10th LMC Truck Spring Lone Star Nationals

Fort Worth, TX | Texas Motor Speedway

March 20 - 22
11th Spring Nationals

Scottsdale, AZ | WestWorld of Scottsdale

March 28 & 29
38th All American Get-Together

Pleasanton, CA | Alameda County Fair

April 3 - 5
20th Meguiar's Del Mar Nationals

Del Mar, CA | Del Mar Fairgrounds

April 24 - 26
6th North Carolina Nationals Presented by Griot's Garage

Raleigh, NC | North Carolina State Fairgrounds

May 15 - 17
1st RaceDeck Salt Lake Nationals

Salt Lake City, UT | Utah State Fairpark

May 30 & 31
27th Summer Get-Together

Pleasanton, CA | Alameda County Fairgrounds

June 12 - 14
15th Nashville Nationals presented by BASF

Nashville, TN | Nissan Stadium

July 3 - 5
29th Speedway Motors Heartland Nationals presented by BASF

Des Moines, IA | Iowa State Fairgrounds

July 10 - 12
23rd PPG Goodguys Nationals

Columbus, OH | Ohio Expo Center

July 24 - 26
33rd Pacific Northwest Nationals Presented by Griot's Garage

Puyallup, WA | Washington State Fair Events Center

August 7 - 9
19th Great Northwest Nationals

Spokane, WA | Spokane County Fair & Expo Center

August 14 - 16
2nd Grundy Insurance Great American Nationals

York, PA | York Expo Center

August 21 - 23
34th West Coast Nationals Presented by BASF

Pleasanton, CA | Alameda County Fairgrounds

September 11 - 13
23rd Colorado Nationals presented by Griot's Garage

Loveland, CO | The Ranch Events Complex

September 25 - 27
28th Summit Racing Lone Star Nationals presented by LMC Truck

Fort Worth, TX | Texas Motor Speedway

November 14 & 15
31st Autumn Get-Together

Pleasanton, CA | Alameda County Fairgrounds

November 20 - 22
23rd Speedway Motors Southwest Nationals presented by Barrett-Jackson

Scottsdale, AZ | WestWorld of Scottsdale

| | |
| --- | --- |
| February 22, 2020 | |
| March 20, 2020 | |
| March 22, 2020 | |
| May 02, 2020 | |
| May 15, 2020 | |
| June 06, 2020 | |
| June 26, 2020 | |
| July 10, 2020 | |
| August 21, 2020 | |

September 10, 2020
September 17, 2020
September 24, 2020

Maryland International Raceway
Thursday, September 24, 2020 - Sunday, September 27, 2020


Xtreme Raceway Park
Thursday, September 24, 2020 - Sunday, September 27, 2020


US 131 Motorsports Park
Thursday, September 24, 2020 - Sunday, September 27, 2020


October 01, 2020
---

MEET the staff