dragracingresults.com

National Motorsports Press association

performance racing industry

motorsports hall of fame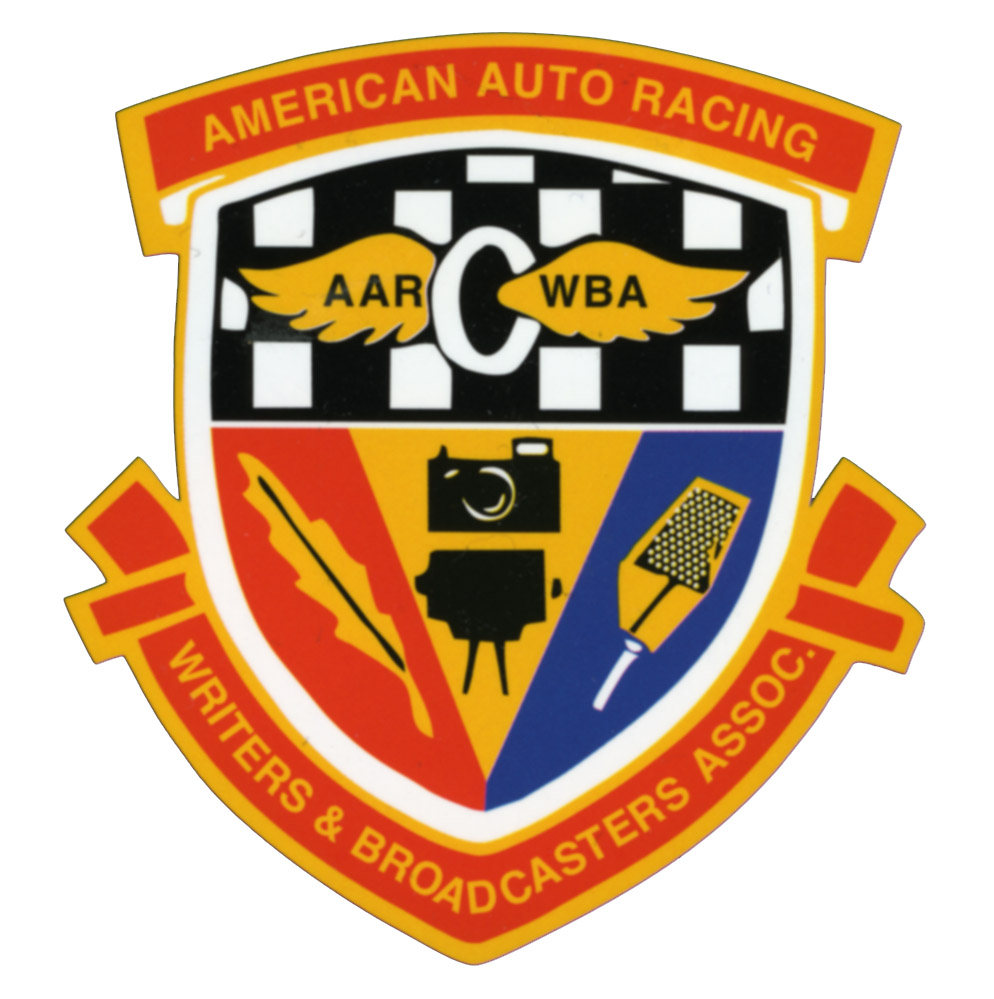 American Auto Racing Writers & Broadcasters Association

hotrod hotline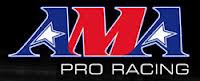 american motorcycle asscoiation
---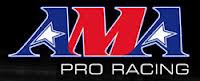 american motorcycle asscoiation

---
Beach Rocks Sellout Castle Rock TT

DAYTONA BEACH, Fla. (August 13, 2022) – JD Beach (No. 95 Estenson Racing Yamaha MT-07 DT) furthered his claim as one of the greatest TT riders in Progressive American Flat Track history, scoring a blowout win before a packed house in Saturday night's Parts Unlimited Castle Rock TT.

Beach, who grew up racing at the Castle Rock, Washington, venue as a youngster, was backed throughout the Mission SuperTwins presented by S&S Cycle Main Event by a sellout crowd that flocked to the event co-promoted by Thor Drake and The One Motorcycle Show.

He did not disappoint.

The start was always destined to be critical at a track where overtaking opportunities were at a premium, but no one could have predicted just how impactful it would prove to be. Dallas Daniels (No. 32 Estenson Racing Yamaha MT-07 DT), who started alongside Beach on the front row after the Yamaha teammates won their respective Semis, threw his hand in the air when his machine lost power just seconds into the Main Event.

With nowhere to go, TT legend Henry Wiles (No. 17 Willy Built/Lyndy Roofing Co. Kawasaki Ninja 650) smashed into the back of Daniels' machine, kicking off a chain reaction that also collected Robert Pearson (No. 27 Rackley Racing/John Franklin Indian FTR750), Dan Stanley (No. 222 Rackley Racing/Wells Tuned Indian FTR750), and Ben Lowe (No. 25 Rackley Racing/Mission Foods Indian FTR750).

While Daniels would go on to make an impressive charge to a fourth-place finish from his back-row restart grid position, the incident effectively removed him from contention for the win after he previously looked to be Beach's biggest concern.

With Daniels busy slashing his way up through the pack, Beach rocketed away off the start and piled it on, stacking up more than a second on the field less than two short laps into the race.

Reigning Mission SuperTwins champ Jared Mees (No. 1 Indian Motorcycle/Progressive Insurance FTR750) beat teammate/rival Briar Bauman (No. 3 Indian Motorcycle/Progressive Insurance FTR750) in the sprint to Turn 1. Whether a result of a calculated decision or a forced hand, Mees spent the Main focused behind him rather than in front. The strategy paid off, though, as he managed to keep Bauman corralled behind him for full race distance to stretch his scant championship advantage out just a little bit further (209-203).

Beach, who now boasts six wins in the series' most recent seven TTs, stands just three points behind Daniels for third (188-185). More importantly, both Estenson Racing aces are now within single-race striking distance of the championship lead with three consecutive Miles looming on the horizon.

"I was just pushing, pushing, pushing the whole time," Beach said. "I didn't look back. I didn't know how close they were. For me, it was just about hitting my marks every single lap. Thanks to all the fans. It was a great night for me and my team, but we've still got a lot of races to go, and we're starting to close the points gap just a little bit. We'll keep working."

Jarod Vanderkooi (No. 20 Mission Roof Systems Indian FTR750) edged three-time Castle Rock TT winner Sammy Halbert (No. 69 Mission Roof Systems Indian FTR750) for fifth, while another local star, Davis Fisher (No. 67 Bob Lanphere's BMC Racing Indian FTR750), finished another further position back in seventh.

Bronson Bauman (No. 37 Latus Motors Racing Harley-Davidson XG750R), Jesse Janisch (No. 33 Vance & Hines Harley-Davidson XG750R), and Ben Lowe (No. 25 Rackley Racing/Mission Foods Indian FTR750) completed the top ten.

Mission Production Twins presented by Vance & Hines

Jesse Janisch (No. 33 Vance & Hines Harley-Davidson XG750R) extended his Mission Production Twins presented by Vance & Hines championship advantage over Cory Texter (No. 1 G&G Racing/Yamaha Racing Yamaha MT-07) thanks to a clutch, come-from-behind victory.

A back-and-forth battle between the two played out over the course of the entire event. Throughout practice and qualifying, TT superstar Janisch looked to have the measure of the entire field once again. But a huge crash out of the lead in his Semi (and further difficulties getting his machine restarted after the fall) forced Janisch to open the Main from the back row.

That put Texter on pole after he won his Semi. However, he had his own issues to deal with, as the defending champion was competing despite feeling under the weather at the physically demanding course.

The next reversal of fortune occurred off the line, when Texter dropped from first to fourth while Janisch leapt up from ninth to fifth. Janisch quickly pounced on his title rival when Texter made a small bobble and then set off after the battle for the lead.

Holeshot winner Kayl Kolkman (No. 98 B&L Plumbing/Rod Lake Racing Yamaha MT-07) threatened to steal the win in what's slated to be his only Progressive AFT race of the season, but a mistake approaching the jump allowed Johnny Lewis (No. 10 Moto Anatomy X Powered by Royal Enfield 650) to drive by into the lead. Janisch forced his way past Kolkman moments later as well, not wanting to provide Lewis any opportunity to make an escape at the front.

The Vance & Hines pilot then threw a number of unconventional lines at the Royal Enfield runner in hopes of finding a way through, a cat-and-mouse game that allowed Texter and Kolkman to close back in on the leaders as the clock ticked down to :00.

But with just two laps left to determine the winner, the red flags flew as a result of a crash on the part of Michael Hill (No. 47 Pacific Auto Trim/Jim Speer Yamaha MT-07).

Despite starting behind Lewis in a staggered restart formation, Janisch powered into first and then successfully defended the position to grab his fifth win of the season.

"Oh man, I had my work cut out for me with that mistake in the Semi," Janisch said. "I was pretty convinced that was going to cost me. But I got off to two really good starts, and I just had to be aggressive early and make any pass I could.

"The Vance & Hines guys worked their tails off. We had a little problem after the crash but we got the bike running. We're actually riding that same bike. Hats off to my guys. I like to say (getting an oval win) is way better, but this might be my favorite win so far. That was unreal."

Lewis finished second, followed by Texter, who briefly dropped to fifth at the restart before fighting back to the podium in one of his best salvage jobs in a season packed with them.

Talented privateer Kolkman took fourth while the versatile Andy DeBrino (No. 162 See Motor Coffee Co. KTM 790 Duke) rounded out the top five.

Janisch now leads Texter by 14 points (239-225) as the ever-evolving title fight approaches its final stages.

Parts Unlimited AFT Singles presented by KICKER

Dalton Gauthier (No. 79 American Honda/Progressive Insurance CRF450R) survived an intense, thrice red-flagged Main Event to score his second win of the Parts Unlimited AFT Singles presented by KICKER season.

Title leader Kody Kopp (No. 12 Red Bull KTM Factory Racing 450 SX-FFE) struggled off the line at the start and again in the subsequent restart, and then lost another position after coming together with third-placed Brandon Kitchen (No. 80 Vance & Hines/Husqvarna Motorcycles FC450).

Despite the rocky start(s), Kopp finally settled in and set about executing a charge to the front. First, he dove up the inside of teammate Max Whale (No. 18 Red Bull KTM Factory Racing 450 SX-FFE). He then took full advantage of a tactical error on the part of Trevor Brunner (No. 21 Estenson Racing Yamaha YZ450F), who opened the door for Kopp while looking for a line around the outside of race leader Gauthier.

But then – just as Kopp started to apply a heavy dose of pressure on Gauthier – a second red flag was shown following a Andrew Luker (No. 11 Rackley Racing/Keeran Racing Yamaha YZ450F) crash.

Kopp was frustratingly beaten off the line by Brunner for a third time and had a big job in front of him with time running out if he hoped to win in front of his home state fans. That harsh reality may have contributed to the race's next dramatic turn; Kopp crashed from third with Spanish champion Ferran Cardús (No. 377 Roof Systems of Dallas/Bullet Strong Racing Honda CRF450R) catapulting over top of the fallen factory KTM, bringing out a third red flag.

That forced the championship leader to the back of the field while setting up a critical final start-line duel between Gauthier and Brunner. The Honda ace took the race's final holeshot, setting him up perfectly to defend the position over his Yamaha-mounted adversary to the flag.

Gauthier said, "My team never stopped working, we were at it all day. I felt really good. I call myself a TT guy even though I sucked at Peoria this year. But I like this stuff where it's tight and technical. I focused on the starts, tried to cover the inside, and did good, consistent laps. I played my cards right and it worked out."

Whale fended off a late challenge from rookie Chase Saathoff (No. 106 American Honda/Progressive Insurance CRF450R) to complete the podium, while Chad Cose (No. 49 1st Impressions Race Team/Voodoo Ranger Honda CRF450R) edged Kitchen for fifth.

Kopp suffered his worst result of the year, finishing down in tenth. It was far from a total disaster, however, as he extended his point lead slightly in the process, finishing two positions ahead of second-ranked Morgen Mischler (No. 13 American Honda/Progressive Insurance CRF450R). He now leads by a healthy 46 points (243-197) with just five rounds remaining. Gauthier is third at 185.

The Parts Unlimited Castle Rock TT will premiere on FS1 on Sunday, August 21, at 11:30 a.m. ET/8:30 a.m. PT, including exclusive features, cutting-edge aerial drone and onboard footage, and expert commentary.

Next Up:

Progressive AFT will complete its run of four consecutive race wins in epic fashion with the Mission Legendary Sacramento Mile powered by Law Tigers at Cal Expo in Sacramento, California, on Saturday, August 20. Click here to secure your tickets today.

You can catch the livestream of all the weekend's racing activities on FansChoice.tv. FansChoice.tv provides free-to-view livestreaming of Practice and Qualifying. FansChoice.tv subscribers will then be able to watch the drama unfold from Opening Ceremonies through the Semis, Main Events, and podium celebrations. FansChoice.tv offers two subscription options, granting unlimited access to premium AFT content. Monthly subscriptions start at just $7.99, while a six-month subscription is available for $44.99.

For more information on Progressive AFT visit https://www.americanflattrack.com. To score the latest gear for the Progressive American Flat Track fan, visit our official merchandise store at https://store.americanflattrack.com.

How to Watch:

FOX Sports and FansChoice.tv are the official homes for coverage of Progressive American Flat Track. For the 2022 season, all races will premiere in one-hour telecasts on FS1 during highly desirable weekend time slots. The complete schedule can be viewed at https://www.americanflattrack.com/events-foxsports. FansChoice.tv provides livestreaming coverage of every Progressive AFT round at http://www.FansChoice.tv.

---

Rush, Brunner Take First Wins of '22 in Black Hills Half-Mile

DAYTONA BEACH, Fla. (August 6, 2022) – Progressive American Flat Track saw a pair of undercard stars recapture their past glory in Saturday evening's Progressive Black Hills Half-Mile presented by Saddlemen at Black Hills Speedway in Rapid City, South Dakota.

But even the world's fastest riders were unable to outrace the rain, which brought the Mission SuperTwins presented by S&S Cycle Main Event to a conclusion just moments after it started.

The stage was set for what promised to be an intriguing final battle before the skies opened, forcing the race to be red flagged. Continued inclement weather ultimately led to the round to be called complete. By rule, with the Main Event's starting positions decided but less than two laps completed, every rider on the grid was awarded one point and "Rain Pay" (which divides 50% of the posted purse equally among all riders who earned starting positions) for their day's work.

While a frustrating end for everyone involved, the night was highlighted by a pair of thrilling support races headlined by two highly motivated race winners.

Mission Production Twins presented by Vance & Hines

Despite still riding at less than 100%, Mikey Rush (No. 15 Helipower Racing/Las Vegas Harley-Davidson XG750R) achieved a huge milestone in his comeback following last year's season-ending injury by taking his first-career Mission Production Twins presented by Vance & Hines victory.

Already a race winner in Progressive AFT's other two classes, Rush completed the hat trick after tracking down and overhauling Mission Production Twins title rivals Jesse Janisch (No. 33 Vance & Hines Harley-Davidson XG750R) and Cory Texter (No. 1 G&G Racing/Yamaha Racing Yamaha MT-07).

Those two had been widely expected to settle tonight's winner between themselves, a notion seemingly confirmed when they battled back and forth at the front during the race's opening stages.

Instead, Rush executed a quick charge up to third before slotting past Texter for second at mid-distance. He pulled the same trick on Janisch 30 seconds later and just as quickly left the two in his wake.

"I never doubted myself," said an emotional Rush. "It's been a rough road coming off the couch and getting back to what I love doing. These guys rode a hell of a race, and I knew we had our work cut out for us.

"Just a big shout out to my team. I couldn't do it without the Helipower Racing/Las Vegas Harley-Davidson team. My crew works their tail off and it's an honor to ride these bikes."

Despite missing out on the win, it still proved to be a positive night for Texter when considering the bigger picture. Aided by an assist from Nick Armstrong (No. 60 Competitive Racing Frames/Lessley Brothers Yamaha MT-07), who knocked Janisch off the podium altogether with a last-gasp move to claim his first podium since April's I-70 Half-Mile, runner-up Texter managed to reduce Janisch's title lead down from eleven points to six (214-208).

While it's more than a little strong to call the result a disaster for Janisch, it was still a disappointment after he had managed to sweep the evening's practice, qualifying, and Semi sessions – just as he had in his prior two victories – until finishing fourth in the Main.

Semi winner Michael Hill (No. 47 Pacific Auto Trim/Jim Speer Yamaha MT-07) enjoyed the best result of his professional career by completing the race's top five.

Parts Unlimited AFT Singles presented by KICKER

Trevor Brunner (No. 21 Estenson Racing Yamaha YZ450F) finally brought an end to the season-long stranglehold of the top step on the podium by the combined efforts of the factory KTM and American Honda squads thanks to a tenacious performance in the night's Parts Unlimited AFT Singles presented by KICKER Main Event.

Brunner seized the early lead and controlled the race's opening half but still found himself in need of a late strike after earlier losing the position to an on-form Morgen Mischler (No. 13 American Honda/Progressive Insurance CRF450R).

In fact, for a time, second-ranked Mischler appeared well positioned to make huge inroads in what had become a hefty title deficit. The Wisconsin native darted past both Brunner and teammate Chase Saathoff (No. 106 American Honda/Progressive Insurance CRF450R) to take point and had a third win of the season in his sights while championship leader Kody Kopp (No. 12 Red Bull KTM Factory Racing 450 SX-FFE) languished down near the bottom of the top ten.

However, Brunner had other ideas, drawing back up on the rear of Mischler's machine and ultimately diving underneath him to reclaim the lead with just ten seconds remaining on the clock. Brunner then cemented the win with a perfect execution of the final two laps to score his first victory since being drafted into the Estenson Racing Yamaha team at the start of the season to fill the seat left vacant due to the premier-class graduation of two-time Parts Unlimited AFT Singles champion Dallas Daniels.

Afterward, Brunner said, "After Mischler got by me, I just tried to stay cool, calm, and collected behind him. I tried to figure out what he was doing that was faster than what I was doing. I kind of figured that out and got close enough where it just became a matter of what I could do to pass him and where I could do it. Fortunately, I got under him entering one of the turns and never looked back.

"I can't thank my whole team enough for all the support and all the hard work they've put in for me."

Trent Lowe (No. 48 Mission Foods/Al Lamb's Dallas Honda CRF450R) picked up his third podium finish of the season after out-dueling '19 class champ Dalton Gauthier (No. 79 American Honda/Progressive Insurance CRF450R) in their tussle for the final spot on the box.

Meanwhile, Mischler's hopes to make major waves were further deflated after Saathoff encountered difficulties and lost several positions, including one to Kopp, who ultimately fought all the way back up to fifth at the checkered flag.

As a result, Kopp remains firmly in control of the title chase – even if he no longer seems quite as invincible as he did a few weeks back – leading Mischler by a still mammoth 44 points (234-190).

The Progressive Black Hills Half-Mile presented by Saddlemen will premiere on FS1 on Sunday, August 14, at 11:00 a.m. ET/8:00 a.m. PT, including exclusive features, cutting-edge aerial drone and onboard footage, and expert commentary.

Next Up:

Progressive AFT will make its highly anticipated return to Castle Rock, Washington, for the Castle Rock TT on Saturday, August 13. Visit https://store.americanflattrack.com/ebooking/ticket/view/id/3855 to secure your tickets today.

You can catch the livestream of all the weekend's racing activities on FansChoice.tv. FansChoice.tv provides free-to-view livestreaming of Practice and Qualifying. FansChoice.tv subscribers will then be able to watch the drama unfold from Opening Ceremonies through the Semis, Main Events, and podium celebrations. FansChoice.tv offers two subscription options, granting unlimited access to premium AFT content. Monthly subscriptions start at just $7.99, while a six-month subscription is available for $44.99.

For more information on Progressive AFT visit https://www.americanflattrack.com. To score the latest gear for the Progressive American Flat Track fan, visit our official merchandise store at https://store.americanflattrack.com.

How to Watch:

FOX Sports and FansChoice.tv are the official homes for coverage of Progressive American Flat Track. For the 2022 season, all races will premiere in one-hour telecasts on FS1 during highly desirable weekend time slots. The complete schedule can be viewed at https://www.americanflattrack.com/events-foxsports. FansChoice.tv provides livestreaming coverage of every Progressive AFT round at http://www.FansChoice.tv.

---

Beach Wins Clash of Titans at 75th Peoria TT

DAYTONA BEACH, Fla. (July 30, 2022) – JD Beach (No. 95 Estenson Racing Yamaha MT-07 DT) solidified his claim as the leading TT rider in all of Progressive American Flat Track by earning a second consecutive victory at the World Famous SC2 Peoria TT presented by Country Saloon on Saturday at the Peoria Motorcycle Club in Peoria, Illinois.

While Beach ultimately went wire-to-wire to victory, the contest was in fact quite a tense affair with two-time Mission SuperTwins presented by S&S Cycle champion Briar Bauman (No. 3 Indian Motorcycle/Progressive Insurance FTR750) glued to Beach's rear wheel pretty much throughout.

A five-rider freight train formed at the start, with Beach holding the lead ahead of Jarod Vanderkooi (No. 20 Mission Roof Systems Indian FTR750), Bauman, Jared Mees (No. 1 Indian Motorcycle/Progressive Insurance FTR750), and Dallas Daniels (No. 32 Estenson Racing Yamaha MT-07 DT).

Bauman was the first to slip past 'VDK,' blasting ahead as they exited the race's opening corner, while Mees and Daniels would do the same over the next few minutes.

Bauman only really showed Beach his front wheel on a single occasion. That said, he was perfectly positioned at nearly every moment to capitalize on any mistakes that might possibly befall Beach on the dry and notchy track. However, the Yamaha ace proved remarkably resilient under fire, especially considering he was still riding at less than 100% after hurting his ankle at the Mission Port Royal Half-Mile a couple weeks back.

Beach took the checkered flag 0.492 seconds ahead of Bauman to improve his overall series TT record to five wins in his last six attempts.

He said, "When I hurt my ankle at the last race, I couldn't even walk to leave the track. Coming into Peoria, there are so many fast guys here, and I was sitting on my butt for two weeks. I just have to thank my family, who made sure I didn't do anything because I'm not good at sitting around.

"The whole Estenson team worked so hard. Today was a little hectic, but to get this win again here and get two in a row… To imagine Henry (Wiles) got 14 in a row here is just insane. It feels so good. I'm pumped."

The continuation of Bauman's midseason surge further tightened the title fight. So too did Daniels' third-place finish, a result that only came following a protracted battle with reigning champion Mees for the position. If not for his continued woes at leaving the starting line, the rookie might have had more of a say in the final outcome. Still, he had to be satisfied with standing on the box in his first premier-class race at his home track.

Bauman is now just three points behind Mees (188-185), while Daniels is only another 13 points back. Beach, too, has new life, closing to within 30 points of Mees (159) after securing his second win of the season.

The challenge of 14-time Peoria TT winner "King Henry" Wiles (No. 17 Willy Built/Lyndy Roofing Co. Kawasaki Ninja 650) never fully materialized. Wiles showed respectable speed throughout the day but faded back to ninth before making a late climb to an eventual sixth, finishing behind Vanderkooi in the Main.

Brandon Robinson (No. 44 Mission Roof Systems Indian FTR750) came home in seventh, one spot ahead of Mission Production Twins Challenge entrant Jesse Janisch (No. 33 Vance & Hines Harley-Davidson XG750R), who executed a spirited climb up the order early before running out of steam.

Ben Lowe (No. 25 Rackley Racing/Mission Foods Indian FTR750) and Bronson Bauman (No. 37 Latus Motors Racing Harley-Davidson XG750R) rounded out the top ten.

Mission Production Twins presented by Vance & Hines

Before he was a full-fledged Mission Production Twins presented by Vance & Hines title fighter, Jesse Janisch (No. 33 Vance & Hines Harley-Davidson XG750R) originally made his name as a Peoria TT expert. In fact, that reputation actually landed him last year's opportunity to earn his current ride – a ride that subsequently launched him into championship contention.

While he's clearly grown beyond the specialist tag, Janisch proved yet again he's one of the very best there is at the legendary venue. He was in full-on imperious form, winning the drag race to Turn 1 and promptly building up a sizable gap before even completing a single lap.

Janisch's fellow Semi winner, Johnny Lewis (No. 10 Moto Anatomy X Powered by Royal Enfield 650), was outflanked by Dan Bromley (No. 62 Vinson Construction/Viper Air Yamaha MT-07) in the first corner and then spent the next couple of minutes looking for a way back through. By the time Lewis retook second, Janisch already had more than two seconds in hand.

That advantage only continued to stretch even when Lewis had clear air in front of him. Janisch ultimately piled on more than 14 seconds worth of padding before he wheelied his way down the front straight to a 12.192-second margin of victory.

The triumph was Janisch's fourth professional win at the circuit, the first three coming aboard single-cylinder machinery. Afterward, he said, "That was awesome. I'm so much more comfortable with the bike and team this year. Last year, I came here and was just trying to stay quiet and be polite and ride the thing. This year, we're obviously working good with the team and making changes, trying to learn me and the bike better. The Vance & Hines guys are amazing."

The victory also provided Janisch a bit more breathing space in the championship fight. That said, defending class champion Cory Texter (No. 1 G&G Racing/Yamaha Racing Yamaha MT-07) did what he does so well, minimizing the damage on the days in which he's at a disadvantage in order to fight back another day.

Texter held Cole Zabala (No. 51 Memphis Shades/Corbin/Vinson Yamaha MT-07) at bay to finish fourth, crossing the line just over a second back of podium finishers Lewis and Bromley. As a result, Janisch now leads Texter 199-188 with seven races remaining to decide the back-and-forth championship battle.

Parts Unlimited AFT Singles presented by KICKER

The four-race win streak of Kody Kopp (No. 12 Red Bull KTM Factory Racing 450 SX-FFE) finally came to an end, but even so, the Red Bull KTM Factory Racing win streak now stands at five. And that's because Kopp's teammate, Max Whale (No. 18 Red Bull KTM Factory Racing 450 SX-FFE), finally collected his first victory of 2022 after leading the Parts Unlimited AFT Singles presented by KICKER class in Main Event victories with five a season ago.

However, both KTM pilots found themselves behind Estenson Racing's Trevor Brunner (No. 21 Estenson Racing Yamaha YZ450F) off the line. Whale struck first, railing up the inside of Brunner as they powered onto the front straight a minute-and-a-half into the contest.

The Australian would then proceed to rip open a couple seconds at the front as Kopp desperately attempted to find a way through himself. Instead, he found himself victimized by the charging Morgen Mischler (No. 13 American Honda/Progressive Insurance CRF450R) and dropped to fourth as Whale continued to break away at the front.

Mischler would eventually exploit a big bobble on Brunner's part to slide into second with around a minute to go and then close rapidly on the leader. What once seemed to be a certain win became considerably less so, but Whale responded to Mischler's late push to hold on for a 0.831-second win.

While Whale was awarded last year's win at Peoria, it only came due to a DQ ahead of him. So technically this was his second in succession at the famed race even if it felt like a first to him.

He said, "It's been a long seven weeks since (getting hurt at) the Red Mile. And to come back finally with a win… It feels like it's been years since I won a race. That was so much fun. I found a line that worked early on and just stuck to it. It's unreal to get a win at Peoria, and the crowd here is awesome. I'm stoked."

Mischer's runner-up represented his first-ever TT podium and saw him narrow Kopp's title advantage for the first time in five races (even if it still stands at two full races, 220-170). The podium was completed by Brunner, who ultimately kept Kopp corralled behind him for full race distance, which meant the title leader would equal his worst finish of the season in fourth.

Rookie Chase Saathoff (No. 106 American Honda/Progressive Insurance CRF450R) pulled off a last-lap pass on Ferran Cardús (No. 377 Roof Systems of Dallas/Bullet Strong Racing Honda CRF450R) to edge the Spanish champion for fifth by 0.008 seconds at the flag.

The SC2 Peoria TT presented by Country Saloon will premiere on FS1 on Sunday, August 7, at 11:30 a.m. ET/8:30 a.m. PT, including exclusive features, cutting-edge aerial drone and onboard footage, and expert commentary.

Next Up:

Progressive AFT will hit the Sturgis Motorcycle Rally for the second in a string of four consecutive race weekends with the Progressive Black Hills Half-Mile presented by Saddleman at Black Hills Speedway in Rapid City, South Dakota, on August 6. Visit https://store.americanflattrack.com/ebooking/ticket/view/id/3696/ to secure your tickets today.

You can catch the livestream of all the weekend's racing activities on FansChoice.tv. FansChoice.tv provides free-to-view livestreaming of Practice and Qualifying. FansChoice.tv subscribers will then be able to watch the drama unfold from Opening Ceremonies through the Semis, Main Events, and podium celebrations. FansChoice.tv offers two subscription options, granting unlimited access to premium AFT content. Monthly subscriptions start at just $7.99, while a six-month subscription is available for $44.99.

For more information on Progressive AFT visit https://www.americanflattrack.com.

To score the latest gear for the Progressive American Flat Track fan, visit our official merchandise store at https://store.americanflattrack.com.

How to Watch:

FOX Sports and FansChoice.tv are the official homes for coverage of Progressive American Flat Track. For the 2022 season, all races will premiere in one-hour telecasts on FS1 during highly desirable weekend time slots. The complete schedule can be viewed at https://www.americanflattrack.com/events-foxsports. FansChoice.tv provides livestreaming coverage of every Progressive AFT round at http://www.FansChoice.tv.

TUNE-IN ALERT! Mission Legendary Sacramento Mile LIVE on FansChoice.tv

DAYTONA BEACH, Fla. (August 19, 2022) – The 2022 Progressive American Flat Track season resumes this weekend with the Mission Legendary Sacramento Mile powered by Law Tigers at Cal Expo in Sacramento, California, on Saturday, August 20.

All three Progressive AFT classes – Mission SuperTwins presented by S&S Cycle, Mission Production Twins presented by Vance & Hines, and Parts Unlimited AFT Singles presented by KICKER – will be back in action with the day's first practice scheduled to start at 5:15 p.m. ET (2:15 p.m. PT).

Catch the livestream of all the weekend's racing activities on FansChoice.tv. FansChoice.tv provides free-to-view livestreaming of Practice and Qualifying. FansChoice.tv subscribers will then be able to watch the drama unfold from Opening Ceremonies through the Semis, Main Events, and podium celebrations. FansChoice.tv offers two subscription options, granting unlimited access to premium AFT content. Monthly subscriptions start at just $7.99, while a six-month subscription is available for $44.99.

For more information on Progressive AFT visit https://www.americanflattrack.com. To score the latest gear for the Progressive American Flat Track fan, visit our official merchandise store at https://store.americanflattrack.com.

---

Mission Volusia Half-Mile Finale Added to Progressive Triple Crown

DAYTONA BEACH, Fla. (August 17, 2022) – Progressive American Flat Track announced today the addition of the Mission Volusia Half-Mile Finale presented by Daytona Dodge to the Progressive Triple Crown.

The Progressive Triple Crown is a unique multi-race challenge that rewards mastery over the sport's three oval disciplines by paying the Mission SuperTwins presented by S&S Cycle rider who collects the most points at three designated event weekends a $25,000 prize.

The Progressive Triple Crown was originally slated to consist of the Progressive Laconia Short Track at New Hampshire Motor Speedway in Loudon, New Hampshire on June 11, the Progressive Black Hills Half-Mile at Black Hills Speedway in Rapid City, South Dakota on August 6, and the Mission Springfield Mile Doubleheader at the Illinois State Fairgrounds in Springfield, Illinois on September 3-4.

However, since the premier-class Main Event at the Progressive Black Hills Half-Mile was called complete shortly after its start and every rider who qualified for the race awarded a single point due to inclement weather, it was decided to designate the Mission Volusia Half-Mile Finale at Volusia Speedway Park in De Leon Springs, Florida on October 15, to stand in as the Progressive Triple Crown's test of Half-Mile supremacy.

As a result, the already high-profile event will now serve as both the finale to the Progressive AFT season and Progressive Triple Crown, only upping the stakes in what's taken shape as an incredibly competitive championship fight.

That fight continues this weekend at Cal Expo, in Sacramento, California, with the Mission Legendary Sacramento Mile powered by Law Tigers on Saturday, August 20. Click here to reserve your tickets today.

The Mission Sacramento Mile will premiere on FS1 on Saturday, August 27, at 2:00 p.m. ET/11:00 a.m. PT, including exclusive features, cutting-edge aerial drone and onboard footage, and expert commentary.

For more information on Progressive AFT visit https://www.americanflattrack.com.

To score the latest gear for the Progressive American Flat Track fan, visit our official merchandise store at https://store.americanflattrack.com.

How to Watch:

FOX Sports and FansChoice.tv are the official homes for coverage of Progressive American Flat Track. For the 2022 season, all races will premiere in one-hour telecasts on FS1 during highly desirable weekend time slots. The complete schedule can be viewed at https://www.americanflattrack.com/events-foxsports. FansChoice.tv provides livestreaming coverage of every Progressive AFT round at http://www.FansChoice.tv.

---

Title Fights Take the Spotlight as Progressive AFT Arrives at Legendary Sacramento Mile

DAYTONA BEACH, Fla. (August 16, 2022) – An intense four-way championship battle headlines Progressive American Flat Track's arrival at Cal Expo in Sacramento, California, for this weekend's Mission Legendary Sacramento Mile powered by Law Tigers on Saturday, August 20.

Four Mission SuperTwins presented by S&S Cycle superstars are separated by less than the 25 points that will be awarded for this weekend's Main Event win, led by defending class champion Jared Mees (No. 1 Indian Motorcycle/Progressive Insurance FTR750).

The Sacramento Mile has long been ruled by experienced aces who are able to successfully merge innate skill with strategic acumen. Mees' effectively took the baton from Bryan Smith in that regard to become the venue's reigning chess master in 2018, following up Smith's stretch of seven consecutive wins from 2011-2017 with his own active streak of four Sacramento Mile victories in succession. The factory Indian hero's Cal Expo exploits are representative of his broader Mile mastery in recent seasons, and he'll be eyed as the favorite heading into the weekend for good reason.

However, it's been a while since Mees stood atop the podium this season, his last win coming seven races ago at the Mission Red Mile II. And it's worth recalling that Mees was pushed to the absolute limit in Lexington by Estenson Racing Yamaha teammates Dallas Daniels (No. 32 Estenson Racing Yamaha MT-07 DT) and JD Beach (No. 95 Estenson Racing Yamaha MT-07 DT). Both riders could easily prove to be contenders again this weekend aboard a pair of very fast Yamahas.

Of course, second-ranked Briar Bauman (No. 3 Indian Motorcycle/Progressive Insurance FTR750) should not be discounted either. Bauman has long sought to unlock the secrets necessary to overcome Mees' Mile advantage, but he's been riding as well as anyone in the paddock over the season's second half.

Meanwhile, teammates Jarod Vanderkooi (No. 20 Mission Roof Systems Indian FTR750) and Brandon Robinson (No. 44 Mission Roof Systems Indian FTR750) are locked in a tight intra-team fight for fifth in the points and both have the potential to factor up front this weekend. Bronson Bauman (No. 37 Latus Motors Racing Harley-Davidson XG750R) is not far behind them in the standings and no doubt eager to claw his way back up into podium contention.

Mission Production Twins presented by Vance & Hines

Over the past four rounds, momentum in the Mission Production Twins presented by Vance & Hines class has shifted decidedly in favor of Jesse Janisch (No. 33 Vance & Hines Harley-Davidson XG750R).

The Wisconsin native has been in commanding form during that run, topping five of five practices, eight of eight qualifying sessions, three of four Semis, and three of four Main Events. As a result, he's transformed what was a seven-point deficit into a 14-point advantage.

In fact, it's a credit to the tenacious Cory Texter (No. 1 G&G Racing/Yamaha Racing Yamaha MT-07) that Janisch doesn't have a bigger lead as a result of his remarkable recent form. Considering all that, the Sacramento Mile couldn't have come at a better time for defending champion Texter, who enjoyed Janisch-like dominance at Cal Expo a season ago en route to a doubleheader sweep.

While the championship has been rendered a two-rider affair, several others have the capability to play the role of spoiler, including race winners Michael Rush (No. 15 Hellipower Racing/Las Vegas Harley-Davidson XG750R), Johnny Lewis (No. 10 Moto Anatomy X Powered by Royal Enfield 650), Billy Ross (No. 109 Mission Foods/Roof Systems Harley-Davidson XG750R), and Nick Armstrong (No. 60 Competitive Racing Frames/Lessley Brothers Yamaha MT-07).

Parts Unlimited AFT Singles presented by KICKER

Despite still enjoying a massive 46-point Parts Unlimited AFT Singles presented by KICKER championship advantage, Kody Kopp (No. 12 Red Bull KTM Factory Racing 450 SX-FFE) could use a big weekend following three consecutive weeks of logging season's worst results.

It's more a matter of stringing together a solid Main Event than it is a search to rediscover pace, as Kopp has been more than quick enough to continue his winning ways in recent weeks, even if the races didn't play out that way.

Kopp, along with teammate, Max Whale (No. 18 Red Bull KTM Factory Racing 450 SX-FFE), will be expected to contend for victory again this weekend, although they may not go in considered as the leading race favorites for a change.

In last season's Sacramento Mile, Turner Racing Honda and then-pilot Trevor Brunner (No. 21 Estenson Racing Yamaha YZ450F) were the preeminent force at the track, combining to sweep both Main Events.

Despite now being adversaries, both the team and the rider come back to Cal Expo in top form. Estenson Racing ace Brunner has a win, a second, and a third in his last three outings, while his former teammate, Dalton Gauthier (No. 79 American Honda/Progressive Insurance CRF450R) happens to be the rider who edged him for victory this past weekend.

And while Brunner is Estenson Racing's sole rider in the class, Gauthier is joined by a pair of extremely talented teammates in Morgen Mischler (No. 13 American Honda/Progressive Insurance CRF450R) and Chase Saathoff (No. 106 American Honda/Progressive Insurance CRF450R), who could also contend for victory.

This year's Sacramento Mile will celebrate its incredible history with a special "Legends Meet and Greet" autograph session set for 5:45 p.m. ET/2:45 p.m. PT to 7:15 p.m. ET/4:15 p.m. at the Cal Expo Fairgrounds grandstand area. Among the incredible line-up of flat track superstars who will be signing the special "Legends" poster available to purchase for $5, are Scott Parker, Jay Springsteen, Mike Kidd, Bryan Smith, Brad Baker, Joe Kopp, and many more.

Along with all the associated activities, there will be plenty to keep fans entertained at the venue, including numerous vendors, a variety of food and beverage options, and the Kids Zone.

Click here to reserve your tickets today. General Admission tickets are just $25 with a wide range of upgraded seating options to choose from. Paddock Access Upgrades are also available for purchase, which provide all-day access to the pits where fans can scope out the world's fastest dirt track motorcycles and get up close and personal with the stars of the sport.

Gates will open for fans at 5:00 p.m. ET/2:00 p.m. PT with Opening Ceremonies scheduled to begin at 9:00 p.m. ET/6:00 p.m. PT ahead of the day's Main Event program. You can catch the livestream of all the weekend's racing activities on FansChoice.tv. FansChoice.tv provides free-to-view livestreaming of Practice and Qualifying. FansChoice.tv subscribers will then be able to watch the drama unfold from Opening Ceremonies through the Semis, Main Events, and podium celebrations. FansChoice.tv offers two subscription options, granting unlimited access to premium AFT content. Monthly subscriptions start at just $7.99, while a six-month subscription is available for $44.99.

The Mission Legendary Sacramento Mile powered by Law Tigers will premiere on FS1 on Saturday, August 27, at 2:00 p.m. ET/11:00 a.m. PT, including exclusive features, cutting-edge aerial drone and onboard footage, and expert commentary.

For more information on Progressive AFT visit https://www.americanflattrack.com. To score the latest gear for the Progressive American Flat Track fan, visit our official merchandise store at https://store.americanflattrack.com.

How to Watch:

FOX Sports and FansChoice.tv are the official homes for coverage of Progressive American Flat Track. For the 2022 season, all races will premiere in one-hour telecasts on FS1 during highly desirable weekend time slots. The complete schedule can be viewed at https://www.americanflattrack.com/events-foxsports. FansChoice.tv provides livestreaming coverage of every Progressive AFT round at http://www.FansChoice.tv.

---

Progressive AFT Announces Three-Year Extension with Dunlop Motorcycle Tires

DAYTONA BEACH, Fla. (August 16, 2022) – Progressive American Flat Track is excited to announce a three-year extension to its agreement with Dunlop Motorcycle Tires to remain the Official Tire of Progressive AFT through the 2025 season. The agreement will extend Dunlop's support of Progressive AFT to more than ten years, but more importantly will show an increase in their commitment to the sport, the specifics of which will be announced ahead of the 2023 season.

Dunlop has been an instrumental partner to the sport for decades, with the most notably with the 2020 introduction of the DT4 – the first new flat track tire in four decades – which now serves as the spec tire across all three Progressive American Flat Track classes. Since its arrival, the DT4 has lived up to Dunlop's promise of delivering quality and durability, without losing any of the trademark feel that made its predecessor the benchmark for professional flat track for decades.

"Progressive American Flat Track has seen tremendous growth and exposure over the past eight years since we began supplying Dunlop tires. Developing and building tires in the U.S. has been a key component of our strategy and Progressive AFT has provided an opportunity to showcase that to an audience of passionate enthusiasts," said Mike Buckley, Dunlop's Senior VP of Sales, Marketing, and R&D. "We look forward to evolving and expanding our support of this truly American sport."

Dunlop Motorcycle Tire has been developing and manufacturing tires in its Buffalo, New York, manufacturing facility for over one hundred years. Known throughout the world for its innovative R&D capabilities and tire technology, Dunlop routinely exceeds even the highest expectations of riders on the street and the track.

"Dunlop is more than just a sponsor or tire provider, they are a strategic partner of Progressive American Flat Track," said Gene Crouch, COO of AMA Pro Racing. "The quality and consistency of the Dunlop DT4 tire is one of the key components behind the incredible on-track action at Progressive AFT events. We appreciate Dunlop's continued commitment and look forward to showcasing their world-class racing tires as we embark on the next era of growth for the sport."

For more information on Dunlop Motorcycle Tires visit https://www.dunlopmotorcycletires.com/.

For more information on Progressive AFT visit https://www.americanflattrack.com.To score the latest gear for the Progressive American Flat Track fan, visit our official merchandise store at https://store.americanflattrack.com.

How to Watch:

FOX Sports and FansChoice.tv are the official homes for coverage of Progressive American Flat Track. For the 2022 season, all races will premiere in one-hour telecasts on FS1 during highly desirable weekend time slots. The complete schedule can be viewed at https://www.americanflattrack.com/events-foxsports. FansChoice.tv provides livestreaming coverage of every Progressive AFT round at http://www.FansChoice.tv.

---

Parts Unlimited & Drag Specialties Named Title Sponsors of Castle Rock TT, Cedar Lake Short Track

dAYTONA BEACH, Fla. (August 13, 2022) – Progressive American Flat Track announced today that sister brands Parts Unlimited and Drag Specialties have signed on to be the title sponsors for the newly rebranded Parts Unlimited Castle Rock TT and Drag Specialties Cedar Lake Short Track.

The world's largest distributors of aftermarket accessories in the powersports industry, Parts Unlimited and Drag Specialties have been an active supporter of motorsports for as long as they have been supplying dealerships and enthusiasts worldwide with the ultimate selection of accessories.

The Wisconsin-based companies' direct partnership ties to Progressive AFT date back to 2018. Parts Unlimited, which has continually lived up to the pledge it has become synonymous with: "WE SUPPORT THE SPORT®," is the title sponsor of the Parts Unlimited AFT Singles presented by KICKER class. And together, Parts Unlimited and Drag Specialties serve as the Official Wholesaler of Progressive AFT.

This latest move sees Parts Unlimited and Drag Specialties back a pair of hugely anticipated rounds: Today's Parts Unlimited Castle Rock TT at Castle Rock Race Park in Castle Rock, Washington, marks the first edition of the historic race since Progressive AFT last visited in 2014. Meanwhile, the Drag Specialties Cedar Lake Short Track, on September 24 in New Richmond, Wisconsin, will be the series' first-ever at Cedar Lake Speedway and mark Progressive AFT's first stop in Wisconsin in nearly two decades.

Visit https://store.americanflattrack.com/ebooking/ticket/view/id/3855 to reserve your tickets for the Parts Unlimited Castle Rock TT and https://store.americanflattrack.com/ebooking/ticket/view/id/3901/ to book your tickets for the Drag Specialties Cedar Lake Short Track today.

For more information on Parts Unlimited and Drag Specialties visit www.parts-unlimited.com and www.dragspecialties.com.

For more information on Progressive AFT visit https://www.americanflattrack.com. To score the latest gear for the Progressive American Flat Track fan, visit our official merchandise store at https://store.americanflattrack.com.

---

TUNE-IN ALERT! Castle Rock TT LIVE on FansChoice.tv

DAYTONA BEACH, Fla. (August 12, 2022) – The 2022 Progressive American Flat Track season resumes this weekend with the Castle Rock TT at Castle Rock Race Park on Saturday, August 13.

All three Progressive AFT classes – Mission SuperTwins presented by S&S Cycle, Mission Production Twins presented by Vance & Hines, and Parts Unlimited AFT Singles presented by KICKER – will be back in action with the day's first practice scheduled to start at 7:00 p.m. ET (4:00 p.m. PT).

Catch the livestream of all the weekend's racing activities on FansChoice.tv. FansChoice.tv provides free-to-view livestreaming of Practice and Qualifying. FansChoice.tv subscribers will then be able to watch the drama unfold from Opening Ceremonies through the Semis, Main Events, and podium celebrations. FansChoice.tv offers two subscription options, granting unlimited access to premium AFT content. Monthly subscriptions start at just $7.99, while a six-month subscription is available for $44.99.

For more information on Progressive AFT visit https://www.americanflattrack.com. To score the latest gear for the Progressive American Flat Track fan, visit our official merchandise store at https://store.americanflattrack.com.

---

Last Chance to SAVE on Castle Rock TT Tickets

GENERAL ADMISSION GRANDSTAND

Adult: $40

Adult with Paddock: $80

Child 12 & Under: Free with a paid Adult in the General Admission

Child 12 & Under Paddock: $20

A General Admission ticket offers open grandstand seating along the front stretch of the racetrack.

*Ticket prices are subject to change. Tax and service fee not included. Inventory permitting, tickets will be available for purchase at the gate at a higher rate.

NEW FOR 2022! ALL-DAY PADDOCK ACCESS UPGRADE!

Get the exclusive behind-the-scenes experience right in the thick of the action!

---

Castle Rock TT is 3 Days Away

GENERAL ADMISSION GRANDSTAND

Adult: $40

Adult with Paddock: $80

Child 12 & Under: Free with a paid Adult in the General Admission

Child 12 & Under Paddock: $20

A General Admission ticket offers open grandstand seating along the front stretch of the racetrack.

*Ticket prices are subject to change. Tax and service fee not included. Inventory permitting, tickets will be available for purchase at the gate at a higher rate.

---

Progressive AFT Set to Storm the Castle Rock TT

DAYTONA BEACH, Fla. (August 10, 2022) – Progressive American Flat Track will finally make its long-awaited return to Castle Rock Race Park for this weekend's 28th Castle Rock TT in Castle Rock, Washington, on Saturday, August 13.

Prior to the eruption of nearby Mt. St. Helens weeks ahead to the scheduled race date in 1980, the event was widely recognized as one of the nation's most important motorcycle races, regardless of discipline.

Since its glory days, the Castle Rock TT has returned to the Progressive AFT calendar for stints in the '90s, '00s, and '10s, connecting its original heroes – riders such as Dick Mann, Mert Lawwill, and Jay Springsteen – with a new generation of stars, including the likes of Chris Carr and Sammy Halbert (No. 69 Mission Roof Systems Indian FTR750).

Halbert, who hails from Graham, Washington, is a three-time Mission SuperTwins presented by S&S Cycle Main Event winner of the Castle Rock TT, boasting victories in 2007, 2011, and 2012. He'll be back in action this weekend looking to add a fourth win to his impressive tally.

However, he's not the only local ace with race-winning expectations. He's not even the one most heavily favored. With five wins in the series' most recent six TTs, JD Beach (No. 95 Estenson Racing Yamaha MT-07 DT) would be considered the odds-on favorite at just about any TT, let alone one that's basically set in his boyhood backyard, where he grew up racing.

Despite spending the bulk of his professional career collecting race wins and championships on pavement, Beach already ranks inside the top ten in career Progressive AFT TT wins. If he picks up another this weekend, he'll not only move into a four-way tie for sixth all-time, he'll also be within one-race striking distance of the championship lead no matter what anyone else does.

That said, the three riders currently leading him in the standings – Jared Mees (No. 1 Indian Motorcycle/Progressive Insurance FTR750), Briar Bauman (No. 3 Indian Motorcycle/Progressive Insurance FTR750), and Dallas Daniels (No. 32 Estenson Racing Yamaha MT-07 DT) – all have serious TT skills of their own, along with a keen appreciation for history, which will similarly fuel them this weekend.

Meanwhile, any number of riders could emerge from the stacked field and prove to be spoilers at a track that was last on the schedule in 2014. That long list includes prior TT podium finishers Jarod Vanderkooi (No. 20 Mission Roof Systems Indian FTR750) and Bronson Bauman (No. 37 Latus Motors Racing Harley-Davidson XG750R), along with Warren, Oregon native Davis Fisher (No. 67 Bob Lanphere's BMC Racing Indian FTR750).

Mission Production Twins presented by Vance & Hines

Jesse Janisch (No. 33 Vance & Hines Harley-Davidson XG750R) saw his recent run of perfection foiled at last weekend's Progressive Black Hills Half-Mile and his Mission Production Twins presented by Vance & Hines championship lead nearly halved in the process.

With that in mind, Janisch is likely pleased to see another TT arrive at this time. The Vance & Hines Harley-Davidson star is already the all-time winningest TT rider in Parts Unlimited AFT Singles presented by KICKER history. If he wins again this weekend, he'll hold that distinction in Mission Production Twins as well.

And he'll likely want to increase his advantage with some tracks more suited to the style and strengths of defending champion Cory Texter (No. 1 G&G Racing/Yamaha Racing Yamaha MT-07) looming on the schedule in what promises to be a thrilling title fight right down to the season's final checkered flag.

And don't count out the hyper versatile Johnny Lewis (No. 10 Moto Anatomy X Powered by Royal Enfield 650), who finished as the runner-up to Janisch at the Peoria TT a couple weeks back.

Parts Unlimited AFT Singles presented by KICKER

The return to Castle Rock has served as an outstanding reminder that the Pacific Northwest is a serious dirt track talent hotbed. Along with the aforementioned Halbert and Beach, one of the most high-profile home-state heroes competing this weekend is Parts Unlimited AFT Singles presented by KICKER title leader Kody Kopp (No. 12 Red Bull KTM Factory Racing 450 SX-FFE).

Kopp's form has been such this year that back-to-back fourth- and fifth-place finishes feel like something of a slump. The Mica, Washington native will be hungry to return to his winning ways this weekend with the support of the home crowd behind him.

Second-ranked Morgen Mischler (No. 13 American Honda/Progressive Insurance CRF450R) was never really regarded as a TT ace, but he changed some minds two weeks back when he finished as the runner-up to Max Whale (No. 18 Red Bull KTM Factory Racing 450 SX-FFE) at the Peoria TT.

While still 44 points behind Kopp, Mischler has made up ground with consecutive runner-ups and looks to have rediscovered the form that saw him score two wins and four podiums in the season's opening five races.

Mischler's teammates, Chase Saathoff (No. 106 American Honda/Progressive Insurance CRF450R) and Dalton Gauthier (No. 79 American Honda/Progressive Insurance CRF450R), could also pose a threat, along with last weekend's winner and Peoria TT podium finisher Trevor Brunner (No. 21 Estenson Racing Yamaha YZ450F).

If you're looking for a dark horse pick, you might want to consider Snohomish, Washington's Jacob Lehmann (No. 14 Roof Systems of Dallas/Bullet Strong Racing). Ten years ago, Lehmann entered the Castle Rock TT to compete in his first-career Progressive AFT event… and won.

The Castle Rock TT is destined to be among the most unique and memorable on the entire tour as it will run as the featured attraction of an epic motorcycle event branded "The Return of Castle Rock" and co-promoted by The One Motorcycle Show, the world's largest and best-known custom motorcycle show.

Stunt performer, actor, snowboarder, and Jackass-alum Danger Ehren will serve as the event's Grand Marshal, while Truncheon Things will be playing Clash covers in the Beer Garden ahead of Opening Ceremonies and Portland's DJ LéMix will be providing music between races.

Along with all the associated activities, there will be plenty to keep fans entertained at the venue, including numerous vendors, a variety of food and beverage options, there will also be a special Castle Rock TT Legends Ceremony including the likes of champions Steve Baker, Joe Kopp, Brad Baker and many others, who will have their bikes on display and be signing autographs.

Visit https://store.americanflattrack.com/ebooking/ticket/view/id/3855 to reserve your tickets today. General Admission Grandstand tickets are available for just $40 with kids 12 and under free when accompanied by an adult.

Paddock Access Upgrades are also available for purchase, which provide all-day access to the pits where fans can scope out the world's fastest dirt track motorcycles and get up close and personal with the stars of the sport.

Gates will open for fans at 6:30 p.m. ET/3:30 p.m. PT with Opening Ceremonies scheduled to begin at 10:00 p.m. ET/7:00 p.m. PT ahead of the day's Main Event program. You can catch the livestream of all the weekend's racing activities on FansChoice.tv. FansChoice.tv provides free-to-view livestreaming of Practice and Qualifying. FansChoice.tv subscribers will then be able to watch the drama unfold from Opening Ceremonies through the Semis, Main Events, and podium celebrations. FansChoice.tv offers two subscription options, granting unlimited access to premium AFT content. Monthly subscriptions start at just $7.99, while a six-month subscription is available for $44.99.

The Castle Rock TT will premiere on FS1 on Sunday, August 21, at 11:30 a.m. ET/8:30 a.m. PT, including exclusive features, cutting-edge aerial drone and onboard footage, and expert commentary.

For more information on Progressive AFT visit https://www.americanflattrack.com.To score the latest gear for the Progressive American Flat Track fan, visit our official merchandise store at https://store.americanflattrack.com.

How to Watch:

FOX Sports and FansChoice.tv are the official homes for coverage of Progressive American Flat Track. For the 2022 season, all races will premiere in one-hour telecasts on FS1 during highly desirable weekend time slots. The complete schedule can be viewed at https://www.americanflattrack.com/events-foxsports. FansChoice.tv provides livestreaming coverage of every Progressive AFT round at http://www.FansChoice.tv.

---

Six-Time Supercross/Motocross Champion Jeff Stanton Named Grand Marshal for Progressive AFT Black Hills Half-Mile

DAYTONA BEACH, Fla. (August 3, 2022) – Progressive American Flat Track is thrilled to announce that racing legend Jeff Stanton will serve as the Grand Marshal for the Progressive Black Hills Half-Mile presented by Saddlemen at Black Hills Speedway in Rapid City, South Dakota, on Saturday, August 6.

Stanton is a six-time Supercross/Motocross champion who stood as a dominant force in sport in the late '80s and early '90s. Synonymous with the powerful American Honda efforts of the era, Stanton continued his long association with the Red Riders long after he retired as a racer at the conclusion of the 1994 season.

Stanton was inducted into the Motorcycle Hall of Fame in 2000 and was awarded the Mickey Thompson Award of Excellence of 2008.

"It's an honor to be a part of this," said Stanton. "I love dirt track racing. I've loved it for years. One of my good buddies is Scottie Parker, and we've been friends since we were both racing and winning championships the same years. He followed me and I followed him. Every weekend I had off I'd go watch the races. It's just a down-to-earth group of guys who love racing motorcycles. At the end of the day, we all have the same passion.

"I've never been to the Sturgis. I love the Black Hills – my wife and I have been there a bunch. It's just a beautiful area, and to be able to be a part of the event is going to be awesome. I'm excited."

The Progressive Black Hills Half-Mile marks Progressive AFT's return to the Sturgis Motorcycle Rally for the first time since 2019. Visit https://store.americanflattrack.com/ebooking/ticket/view/id/3696/ to reserve your tickets today.

Gates will open for fans at 5:30 p.m. ET/2:30 p.m. PT with Opening Ceremonies scheduled to begin at 9:00 p.m. ET/6:00 p.m. PT ahead of the day's Main Event program. You can catch the livestream of all the weekend's racing activities on FansChoice.tv. FansChoice.tv provides free-to-view livestreaming of Practice and Qualifying. FansChoice.tv subscribers will then be able to watch the drama unfold from Opening Ceremonies through the Semis, Main Events, and podium celebrations. FansChoice.tv offers two subscription options, granting unlimited access to premium AFT content. Monthly subscriptions start at just $7.99, while a six-month subscription is available for $44.99.

The Progressive Black Hills Half-Mile presented by Saddlemen will premiere on FS1 on Sunday, August 14, at 11:00 a.m. ET/8:00 a.m. PT, including exclusive features, cutting-edge aerial drone and onboard footage, and expert commentary.

For more information on Progressive AFT visit https://www.americanflattrack.com. To score the latest gear for the Progressive American Flat Track fan, visit our official merchandise store at https://store.americanflattrack.com.

How to Watch:

FOX Sports and FansChoice.tv are the official homes for coverage of Progressive American Flat Track. For the 2022 season, all races will premiere in one-hour telecasts on FS1 during highly desirable weekend time slots. The complete schedule can be viewed at https://www.americanflattrack.com/events-foxsports. FansChoice.tv provides livestreaming coverage of every Progressive AFT round at http://www.FansChoice.tv.

---

We Will (Castle) Rock You, NEXT WEEK!

GENERAL ADMISSION GRANDSTAND

Adult: $40

Adult with Paddock: $80

Child 12 & Under: Free with a paid Adult in the General Admission

Child 12 & Under Paddock: $20

A General Admission ticket offers open grandstand seating along the front stretch of the racetrack.

*Ticket prices are subject to change. Tax and service fee not included. Inventory permitting, tickets will be available for purchase at the gate at a higher rate.

NEW FOR 2022! ALL-DAY PADDOCK ACCESS UPGRADE!

Get the exclusive behind-the-scenes experience right in the thick of the action!

---

Progressive AFT Sturgis Bound for Black Hills Half-Mile

DAYTONA BEACH, Fla. (August 2, 2022) – This weekend, Progressive American Flat Track will play a starring role in the 82nd Sturgis Motorcycle Rally with the Progressive Black Hills Half-Mile presented by Saddlemen at Black Hills Speedway in Rapid City, South Dakota, on Saturday, August 6.

The visit will mark the first time since 2019 that the series has joined the massive event, which sees some 500,000 motorcycling enthusiasts make the annual trek to Sturgis, South Dakota.

The fans in attendance on Saturday evening will be treated to a red-hot Mission SuperTwins presented by S&S Cycle title fight. Led by archrivals Jared Mees (No. 1 Indian Motorcycle/Progressive Insurance FTR750) and Briar Bauman (No. 3 Indian Motorcycle/Progressive Insurance FTR750), the separation at the top is a mere three points (188-185).

Defending champion and current points leader Mees has won at Black Hills Speedway on three prior occasions ('15, '17, and '18). Should he win here again this year, he'll be just one Half-Mile win short of equaling the legendary Scott Parker for most all-time (35) and with the season-ending Mission Volusia Half-Mile Finale still in play.

However, Bauman is the series' most recent winner at the venue, having taken top honors in 2019.

This weekend's race also represents the second round of the Progressive Triple Crown, which will pay the premier-class rider who scores the highest points tally across a specified combination of Short Track, Half-Mile, and Miles a $25,000 prize.

Estenson Racing Yamaha aces JD Beach (No. 95 Estenson Racing Yamaha MT-07 DT) and Dallas Daniels (No. 32 Estenson Racing Yamaha MT-07 DT) currently hold the advantage after going 1-2 at its first round, the Mission Laconia Short Track, back in June. And the two roll into Rapid City with momentum on their side after Beach reigned supreme in last weekend's SC2 Peoria TT with Daniels joining him on the box.

In fact, Bauman and Mees currently rank 5-6 in the Progressive Triple Crown standings, respectively, trailing not only Beach and Daniels, but also Jarod Vanderkooi (No. 20 Mission Roof Systems Indian FTR750) and Bronson Bauman (No. 37 Latus Motors Racing Harley-Davidson XG750R).

Bauman, in particular, is likely to receive significant support from a big contingent of Harley fans at Sturgis. And those fans are bound to have some serious rooting interest in the return of Jeffrey Carver Jr. (No. 23 Dodge Brothers Racing/Happy Trails Racing Harley-Davidson XR750), who finished as runner-up to Bauman here in 2019.

And yes, you read that correctly; Carver will pilot a Harley-Davidson XR750. Is it possible he could add a sixth decade to the iconic machine's historic wins list after previously taking it to what was presumed to be its final victory back in 2017?

Mission Production Twins presented by Vance & Hines

Jesse Janisch (No. 33 Vance & Hines Harley-Davidson XG750R) comes in riding high after stringing together the two best weekends of his professional career at the Mission Port Royal Half-Mile and SC2 Peoria TT. In fact, it's been since the Mission New York Short Track one month ago today that Janisch has landed anywhere other than #1 in the results, be it practice, qualifying, Semi, or Main Event.

The last rider to hold that position other than Janisch is defending class champion Cory Texter (No. 1 G&G Racing/Yamaha Racing Yamaha MT-07), who is currently engaged in a hard-fought battle to secure a third and final Mission Production Twins crown. Texter could use a big weekend in Rapid City to even the odds a bit and set the stage for a highly entertaining run down the stretch.

Dan Bromley (No. 62 Memphis Shades/Corbin Seats/Vinson Construction Yamaha MT-07) could have a huge say as well. While he's not in title contention himself after running a partial schedule earlier this year, Bromley is shaping up to be a serious spoiler. Consider that he's either finished ahead of both Texter and Janisch or between the two in all four of his '22 starts (all podium finishes for that matter).

Despite the mammoth gap from 2nd to 3rd in the championship chase, several other riders have shown the capacity to battle for wins on any given week. That group includes Nick Armstrong (No. 60 Competitive Racing Frames/Lessley Brothers Yamaha MT-07), Billy Ross (No. 109 Mission Foods/Roof Systems Harley-Davidson XG750R), Cameron Smith (No. 34 Thee Cathy Gray/Al Barker Yamaha MT-07), and Johnny Lewis (No. 10 Moto Anatomy X Powered by Royal Enfield 650).

Parts Unlimited AFT Singles presented by KICKER

The four-race run of domination by Kody Kopp (No. 12 Red Bull KTM Factory Racing 450 SX-FFE) finally came to an end in Peoria. But now it's up to his Parts Unlimited AFT Singles presented by KICKER rivals to demonstrate that it wasn't just a TT-specific temporary halt of form.

While Kopp is expected to be a major force again this weekend, last weekend's 1-2 was an encouraging performance from two-time championship runner-up Max Whale (No. 18 Red Bull KTM Factory Racing 450 SX-FFE) and this year's second-ranked Morgen Mischler (No. 13 American Honda/Progressive Insurance CRF450R). Should either rider catch fire now, they each have the potential to rip off a series of wins of their own and change the narrative, at least to some degree.

Some other fast riders are just looking to get their first win, either of the year, such as Trevor Brunner (No. 21 Estenson Racing Yamaha YZ450F), or of their career, like Trent Lowe (No. 48 Mission Foods/Al Lamb's Dallas Honda CRF450R) and rookie Chase Saathoff (No. 106 American Honda/Progressive Insurance CRF450R).

And don't forget about the class' most recent winner here, Chad Cose (No. 49 1st Impressions Race Team/Voodoo Ranger Honda CRF450R), who earned his first-career Parts Unlimited AFT Singles victory at the track back in 2019.

The Progressive Black Hills Half-Mile will host Round 5 of 7 for Royal Enfield's crowd-pleasing BUILD. TRAIN. RACE. program which serves to highlight and celebrate women and motorcycle culture in North America. The question remains the same: Can anyone stop Jaycee Jones (No. 33 Royal Enfield/S&S Cycle Royal Enfield INT650)? Jones is on a serious roll, having built up a big title advantage on the strength of three consecutive wins heading into this weekend's race in Rapid City.

Along with a multitude of Sturgis-related activities, there will be plenty to keep fans entertained off the track at Black Hills Speedway as well, including numerous vendors. Six-time AMA Supercross/Motocross Champion and AMA Motorcycle Hall of Famer Jeff Stanton will serve as the event's Grand Marshal, while Riki Rachtman is certain to be a popular figure with the Sturgis fans as he returns to provide additional color from the pits for this weekend's broadcast.

Visit https://store.americanflattrack.com/ebooking/ticket/view/id/3696/ to reserve your tickets today. General Admission Grandstand tickets start at just $25 with kids 12 and under free when accompanied by an adult. Premium General Admission Grandstand tickets are available for $50 and offer outstanding views from the most centrally located seating along the front stretch of the racetrack.

Paddock Access Upgrades are also available for purchase, which provide all-day access to the pits where fans can scope out the world's fastest dirt track motorcycles and get up close and personal with the stars of the sport.

Gates will open for fans at 5:30 p.m. ET/2:30 p.m. PT with Opening Ceremonies scheduled to begin at 9:00 p.m. ET/6:00 p.m. PT ahead of the day's Main Event program. You can catch the livestream of all the weekend's racing activities on FansChoice.tv. FansChoice.tv provides free-to-view livestreaming of Practice and Qualifying. FansChoice.tv subscribers will then be able to watch the drama unfold from Opening Ceremonies through the Semis, Main Events, and podium celebrations. FansChoice.tv offers two subscription options, granting unlimited access to premium AFT content. Monthly subscriptions start at just $7.99, while a six-month subscription is available for $44.99.

The Progressive Black Hills Half-Mile presented by Saddlemen will premiere on FS1 on Sunday, August 14, at 12:00 p.m. ET/9:00 a.m. PT, including exclusive features, cutting-edge aerial drone and onboard footage, and expert commentary.

For more information on Progressive AFT visit https://www.americanflattrack.com. To score the latest gear for the Progressive American Flat Track fan, visit our official merchandise store at https://store.americanflattrack.com.

How to Watch:

FOX Sports and FansChoice.tv are the official homes for coverage of Progressive American Flat Track. For the 2022 season, all races will premiere in one-hour telecasts on FS1 during highly desirable weekend time slots. The complete schedule can be viewed at https://www.americanflattrack.com/events-foxsports. FansChoice.tv provides livestreaming coverage of every Progressive AFT round at http://www.FansChoice.tv.

---

professional drag racing association

---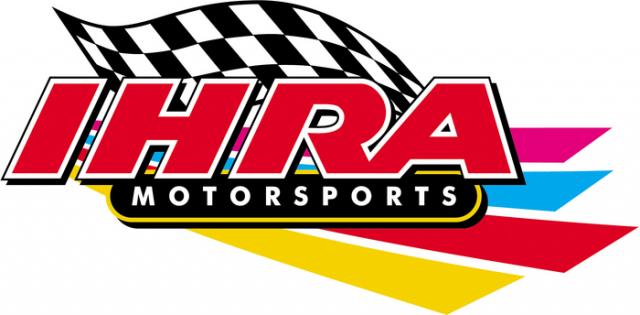 international hot rod association

| | |
| --- | --- |
| DRAGRACINGRESULTS.COM | performance racing industry |


PRI 2022: Invest In Your Business

For $40, you can either buy a round of drinks, or gain admission to the world's largest motorsports trade show, which includes:

Over 1,000 exhibitors showcasing the latest race parts, cars, and technology

Networking opportunities with the greatest minds and biggest talents in the racing industry

Access to PRI's world-class business, tech and EV education seminars

PRI's groundbreaking EV Performance Zone

PRI's Content Creation Area featuring the industry's leading influencers and personalities

The annual Grand Opening Breakfast, PRI Happy Hour, and more

Plus, you'll receive a 12-month PRI Membership, which comes with great benefits and a spot on the front lines of our effort to build, promote and protect the motorsports industry!



The 2022 PRI Trade Show takes place December 8-10 at the Indiana Convention Center and Lucas Oil Stadium in downtown Indianapolis.

For more information, visit pri2022.com.

---

PRI: Where The Worldwide Racing Industry Gets Down To Business

Register online today to attend the premier event for motorsports professionals, December 8-10 in downtown Indianapolis.

Connecting With Detroit's Racing Community At Roadkill Nights [Gallery]

PRI—along with Brian "Chucky" Davis from Street Outlaws—revved up our advocacy efforts during the M1 Concourse event.

Wade Kawasaki Named Executive Director Of PRI, SEMA PACs

Appointed by SEMA's Board of Directors, the industry veteran will oversee fundraising efforts in this new volunteer role.

PRI Founding Member Antron Brown Scores First Win As Team Owner

Sunday's NHRA Topeka triumph moved Brown and the AB Motorsports team back into the Top Fuel top 10 lineup.

RPM Act Co-Sponsors On Ballot In Florida Primary

The state holds its primary elections on Tuesday, August 23. Here are the eight candidates that support motorsports.

Tell Us: What's Your Game Plan For PRI 2022?

PRI Magazine is collecting the best attendee advice to share in our big November issue, the official Trade Show Guide.

Custom Combinations: Oil System Components

Leading manufacturers work painstakingly to provide tailor-made solutions to complex lubrication scenarios.

Ask the Experts: The Best Cleaning Media

When scrubbing down race parts, is it better to use blast media or aqueous solutions?

Get Business Done Face-To-Face With Over 1,000 Suppliers

Connect with new manufacturers representing all forms of motorsports at the annual PRI Show, Dec. 8–10.

Exhibitors: Highlight Your Newest & Hottest Parts At PRI

The Featured Products Showcase is a can't-miss destination spot for Trade Show attendees and media.

RPM Act Co-Sponsors On Ballots In Alaska, Wyoming

Both states hold primary elections on Tuesday, August 16. Here are the candidates that support motorsports.

Meet Chucky From 'Street Outlaws' At M1's Roadkill Nights

Stop by the PRI Pavilion to visit with the Detroit legend and learn more about our efforts to protect racing.

PRI Magazine Seeks Circle Track, Pulling, Drift Cars To Feature

If selected, your race vehicle could be highlighted in our big November Trade Show issue.

WATCH: The Art & Science Behind Race Car Bodies

From traditional to lightweight carbon fiber, Five Star Race Car Bodies in Twin Lakes, Wisconsin, has done it all.

PRI 2022: Machinery Row Preview

Read firsthand accounts of how new equipment helped provide greater precision, solved problems, and brought in new business.

Vintage Enough? The Influx Of Newer Cars

Younger generations are reshaping the category as some drivers age out and platforms become too valuable to race.

What's Your Game Plan For The PRI Trade Show?

PRI Magazine is looking for attendees to share their strategies on how they approach the big event in Indy.

Newly Appointed: North Florida Motorplex's Kevin McDaniel

Drawing on his experience in the supermarket industry, this businessman is reviving a drag strip on the Panhandle.

PRI To Be Honored As Top 100 Trade Show Of 2021

Our event will be recognized at the Gold 100 Awards & Summit, Sept. 21–23, in Santa Barbara, California.

PRI 2022: Machinery Row Preview


Entrepreneurs share real-world stories of how machines that were showcased in this popular PRI Trade Show destination boosted their shops' productivity.

Maintaining vintage race cars brings the added challenges of obsolete parts and decades-old equipment. Here's how today's top operators are getting it done.

CLICK HERE FOR ALL THE LATEST FEATURED ARTICLES

| | |
| --- | --- |
| When cleaning race parts, is it better to use blast media or aqueous solutions? Or, can a combination of both be the preferred method? | Kevin McDaniel is applying the knowledge he picked up from—of all things—the supermarket industry toward reviving a drag strip on Florida's Panhandle. |

CLICK HERE FOR ALL THE LATEST COLUMNS

Connect With The Brightest Minds In Racing At PRI 2022

Learn from and network with industry leaders, movers and shakers during this year's Trade Show, Dec. 8–10, in downtown Indianapolis.

Submit Your Vehicle For PRI Magazine's Race Car Showcase

We're looking for the hottest rides—in all forms of motorsports—to highlight in our big November Trade Show issue.

RPM Act Co-Sponsors On Ballots In Minnesota, Wisconsin

Both states hold primary elections on Tuesday, August 9. Here are the candidates that support motorsports.

PRI Education: Race Car Clutch Selection

Choosing the ideal part can be confusing. This guide helps racers make the right purchase the first time around.

PRI 2022 Machinery Row Preview In August Issue Of PRI Magazine

Coverage also includes oil systems, connecting rods, clutches, shop software, new products, and much more.

Special Report: How To Get CARB Certified

Understanding the ins and outs of the California Air Resources Board certification process is essential for today's performance parts suppliers.

PRI Magazine Wants To Know: Your Trade Show Experience

Our editors are looking for candid advice from attendees on PRI Show do's and don'ts to share in the November Show issue.

Industry Insights: Stephan Papadakis

This driver-turned-owner of the winningest team in Formula Drift discusses motivations, how racing is changing, and if he'll ever retake the wheel.

NHRA Announces A/Fuel Engine Program For Top Alcohol Funny Car

To help increase participation, officials will now allow injected nitromethane engines in the NHRA Lucas Oil Drag Racing Series.
| | |
| --- | --- |
| National Motorsports Press association | |


| | |
| --- | --- |
| American Auto Racing Writers & Broadcasters Association | goodguys rod & custom association |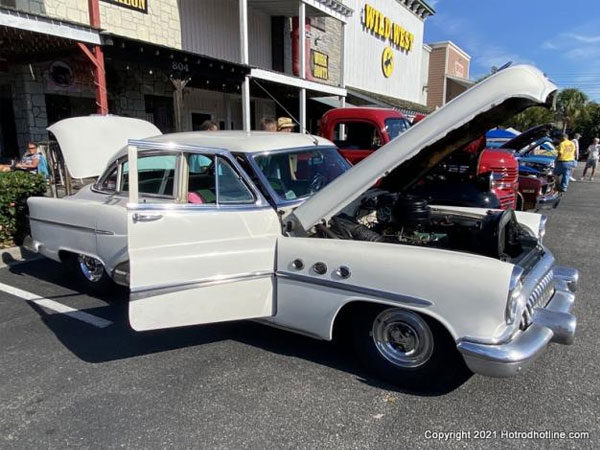 hotrod hotline