Welcome to The krazyaboutracing.com
May 1st 2021
Krazyaboutracing.com has been part of the World Wide Web since May 1st, 2002
since day one We have been recognized as one of the leaders in Motor Sports coverage on the world wide web.
We have the success to have over 400,000 unique visitors a year on the site. Each Month our fan base grows and we have already exceeded our expectations for 2021
The Web Site is dedicated to the "True Race Fan" and we will keep you up to date on what is going on in Motor Sports today.
Most racing web sites plaster their sites with thousands of pictures and very little information, however our site brings you more information than any other on the web.
krazyaboutracing will never be a rumor mill like most auto racing sites we stick to the facts and the facts only
we have added our site to several social media sites in 2014 so more true race fans will know about us
We feel our site is the most detailed on the world wide web.
WE carry the major leagues of Motor Sports NASCAR, irl, WoO, USAC, imsa , trans am and the IHRA to name just a few and also bring you coverage from regional series as well
local track racing is "the grass roots" of motor sports and we have a section dedicated to local weekly events
we have monthly columns that dig deeper into racing or let you catch up on some past events
We update the site daily and as many times as it takes to keep you informed on the weekends
So come back daily for the latest news, race results and press releases.
May it never rain on race day!!

Terry Daniels / Publisher
TERRY DANIELS PUBLISHER
tdaniels@krazyaboutracing.com
WEBMASTER webmaster@krazyaboutracing,com
Terry Daniels grew up at the indianapolis motor speedway and become a major indy car fan at a very young age. the first thing he remembers about the track was watching jimmy clark pilot the green lotus powered by ford car #82 around the famed two and a half mile oval in 1965. HE ATTENDED HIS 1ST RACE IN 1969 AND WATCHED MARIO ANDRETTI WIN HIS ONLY 500, HE ALSO REMEMBERS THE ROADSTERS ON THE TRACK
after a stint in broadcasting terry began covering events surrounding the indianapolis motor speedway for radio stations wrny , wuuu AND WHLM out of upstate new york
which he did for over 15 years
THRU COVERING THE INDIANAPOLIS 500 AND INDY RACING LEAGUE EVENTS HE LANDED A JOB WITH BRADLEY MOTORSPORTS WITH DRIVER BUZZ CALKINS IN WHICH HE STAYED TILL THE TEAM DISSOLVED IN 2001
IN EARLY 2002 TERRY DECIDED TO START UP THE SITE KRAZYABOUTRACING.COM AND THRU HIS CONNECTIONS WITH THE INDIANAPOLIS MOTOR SPEEDWAY STARTED THE SITE HIS ORIGINAL SITE WAS TO BE CRAZYABOUTRACING.COM HOWEVER AT THE TIME THEY WANTED $1,000 FOR THAT NAME
THRU THE YEARS TERRY HAS BECOME FRIENDS WITH THE LIKES OF ESPN GARY LEE AND BOB JENKINS AND HAS BEFRIENDED MANY RACE CAR DRIVERS IN USAC THE IRL AND NASCAR
TERRY HAS HELPED DEVELOP DRIVERS LIKE SARA ELROD THRU HIS LONG TIME FRIEND CHARLIE PATTERSON AND NEX GEN MOTORSPORTS
HE WAS WATCHED DRIVERS LIKE JOEY LAGONO, BrIAN CLAUSON AND ERIC JONES DEVELOP INTO THE SUPERSTARS THEY ARE TODAY SEEING THEM WHEN THEY WAS 10 AND 11 YEARS OLD
TERRY SAYS HIS MOST PRIZED POSSESSION IS HIS PERSONALLY AUTOGRAPHED PICTURE OF DALE SR. PEOPLE SAY DALE SR. WOULD NEVER SIGN A AUTOGRAPH PERSONALLY FOR THEM
TERRY IS VERY SAD WHEN ANYONE LOOSES THEIR LIVES RACING ANY FORM OF CAR HOWEVER SAYS was extremely SADDENED WHEN HE LEARNED OF THE DEATH OF HIS FRIEND BRYAN CLAUSON IN 2016
---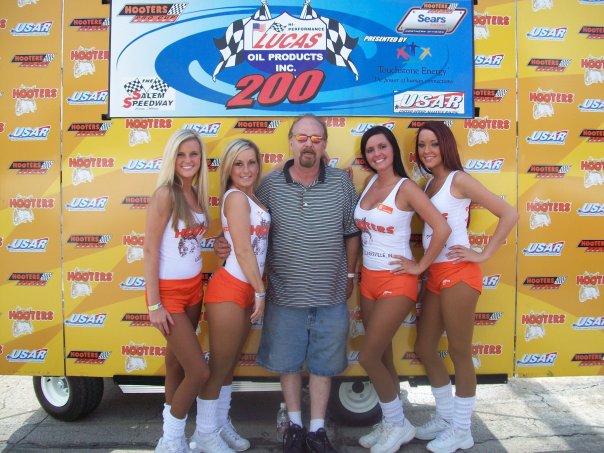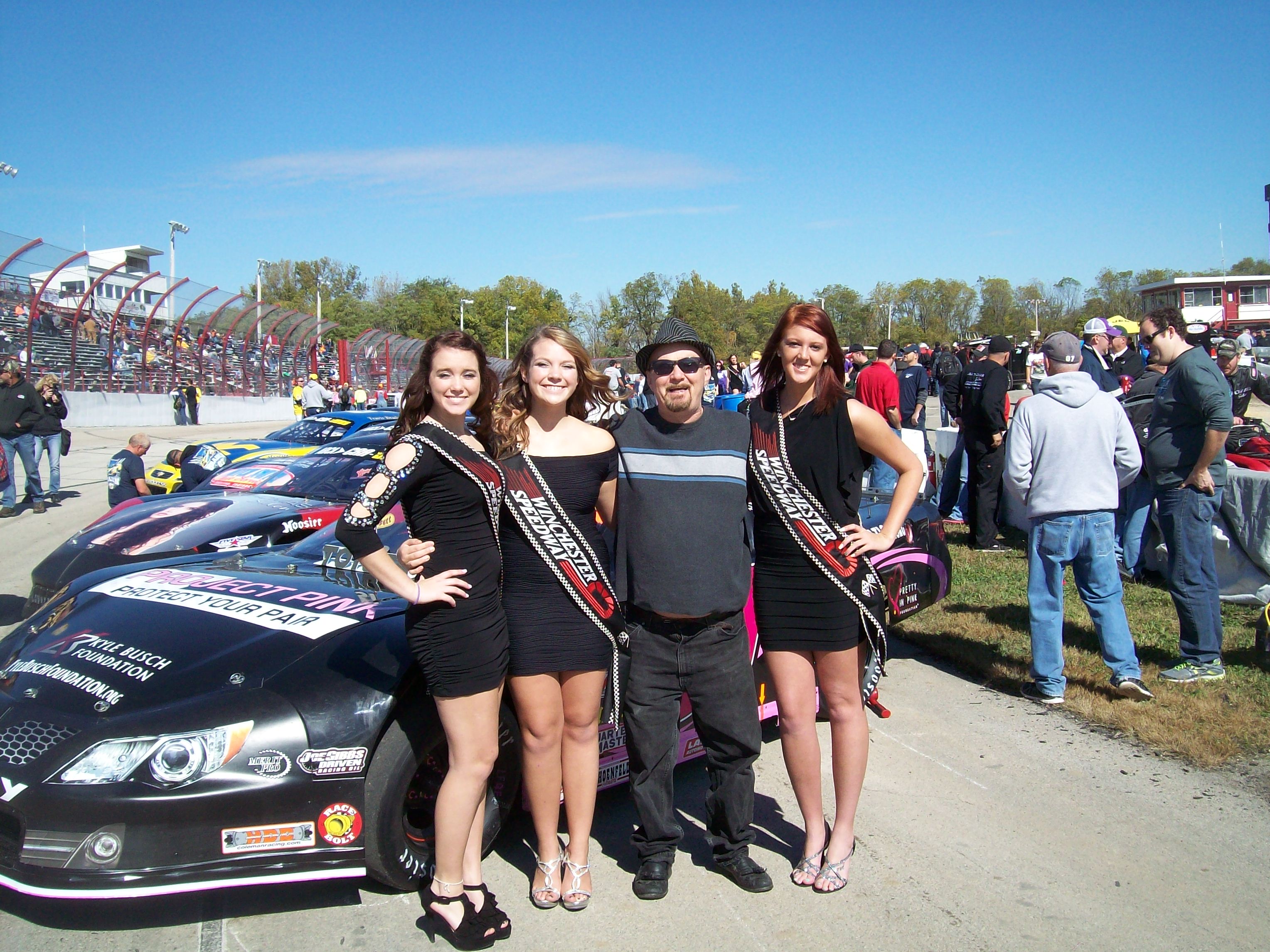 This is what I like about racing !!!! and this too !!!!!
---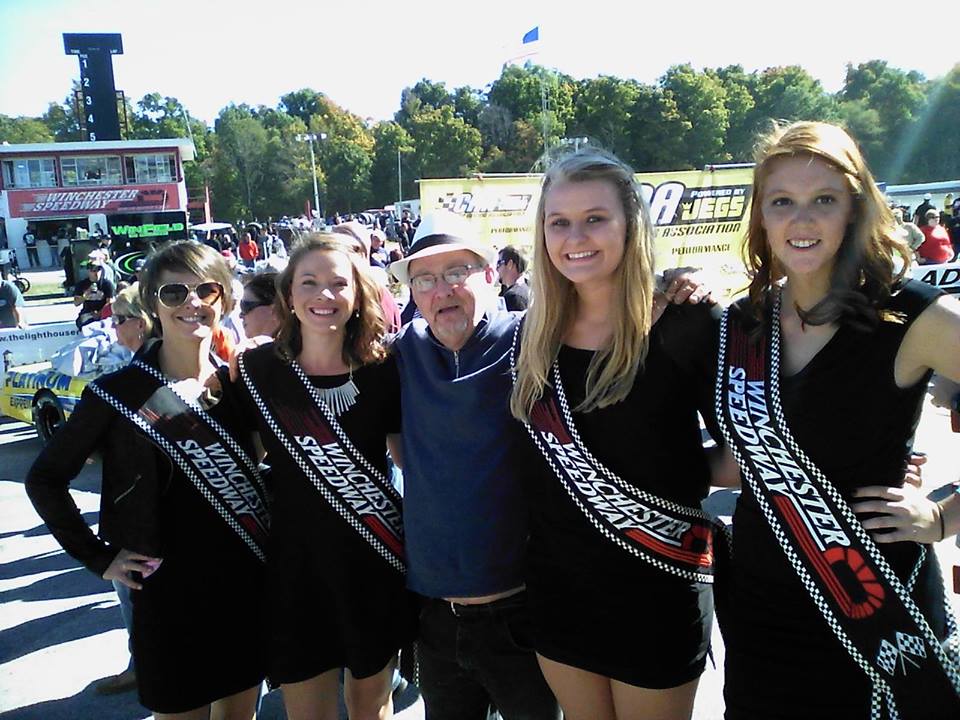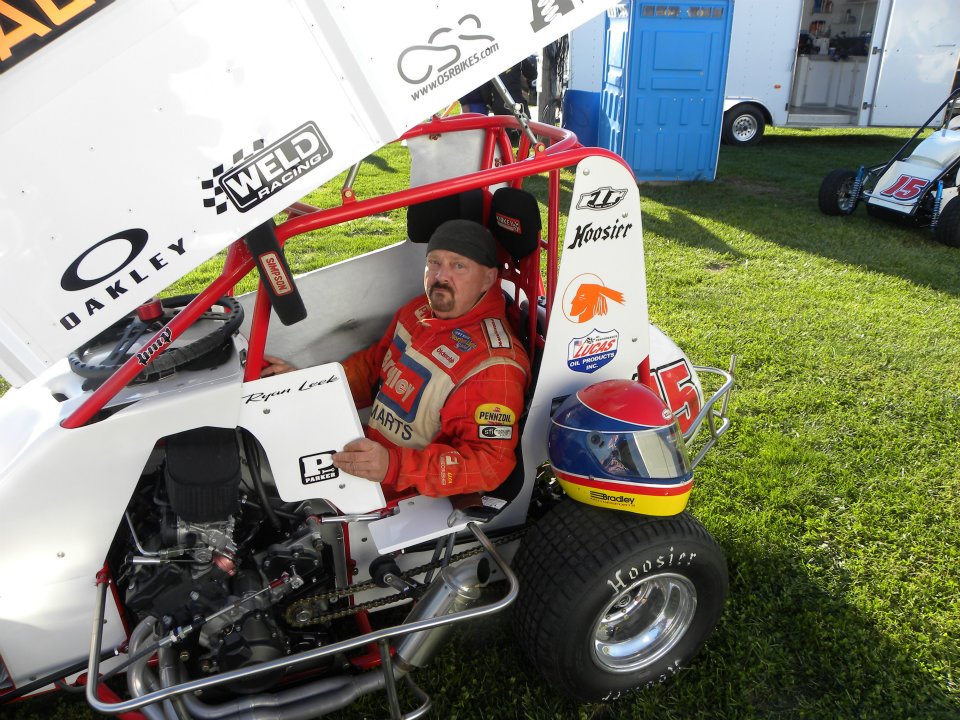 WOW ! Getting ready to drive a Mini Sprint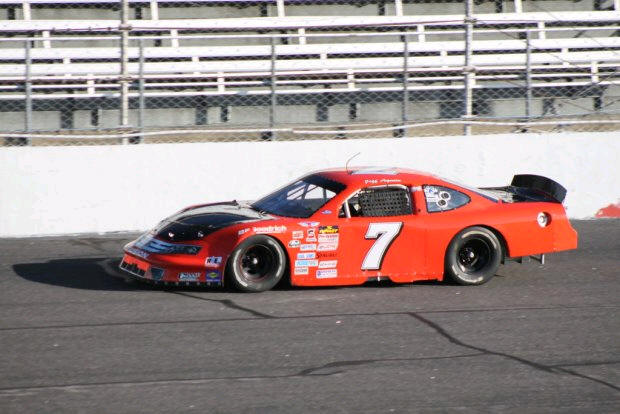 Driving Jeff Agnew's USAR Stock Car at "The Rock" .In the Indy Car 2 seater at Indy with Ed Carpenter (never again)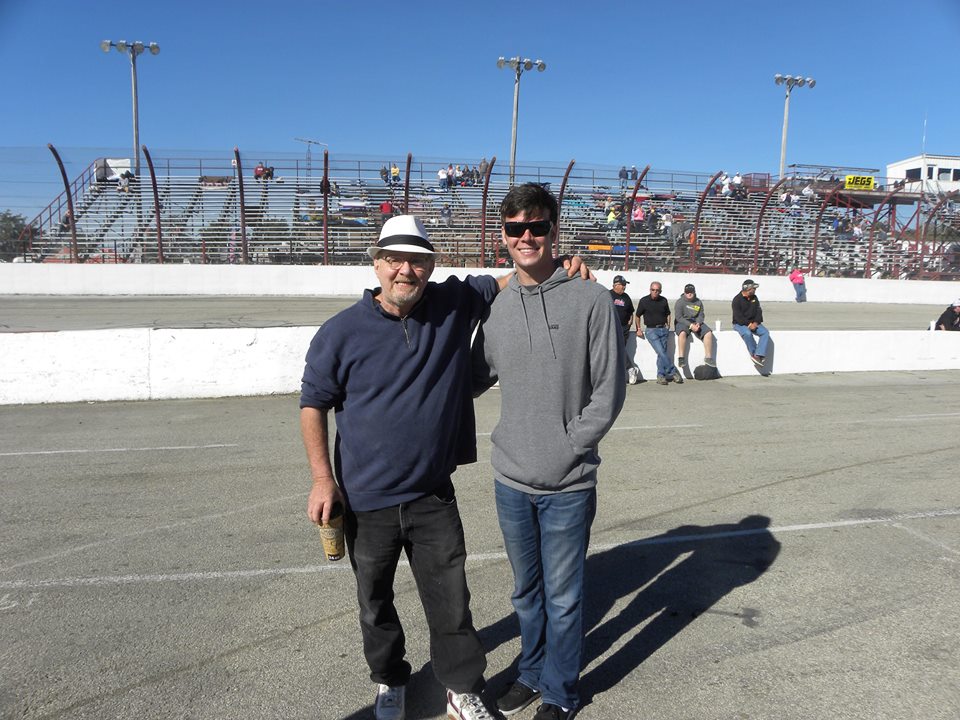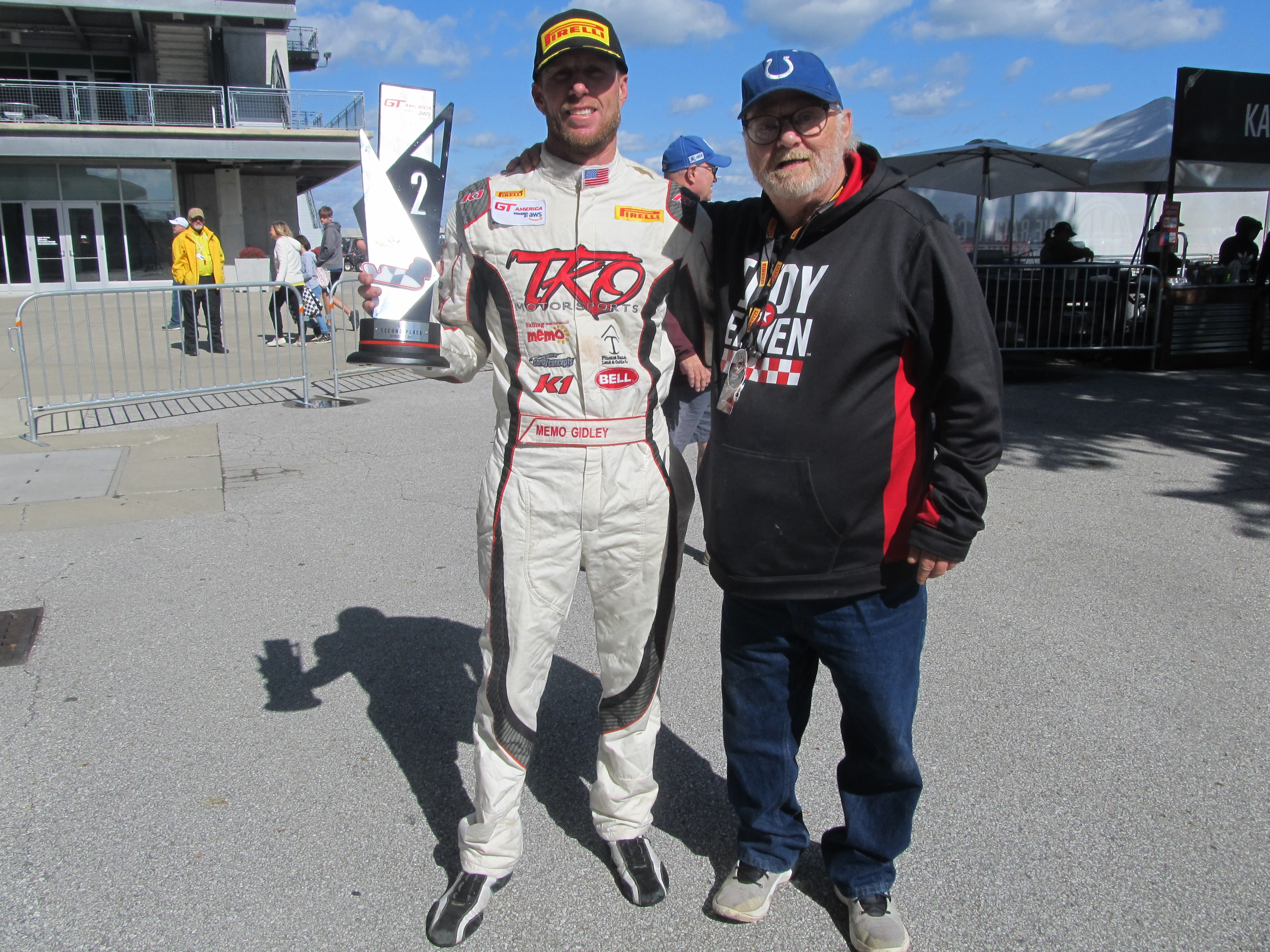 with erik jones at winchester speedway with sports car ace memo gidley
krazyaboutracing.com office staff