---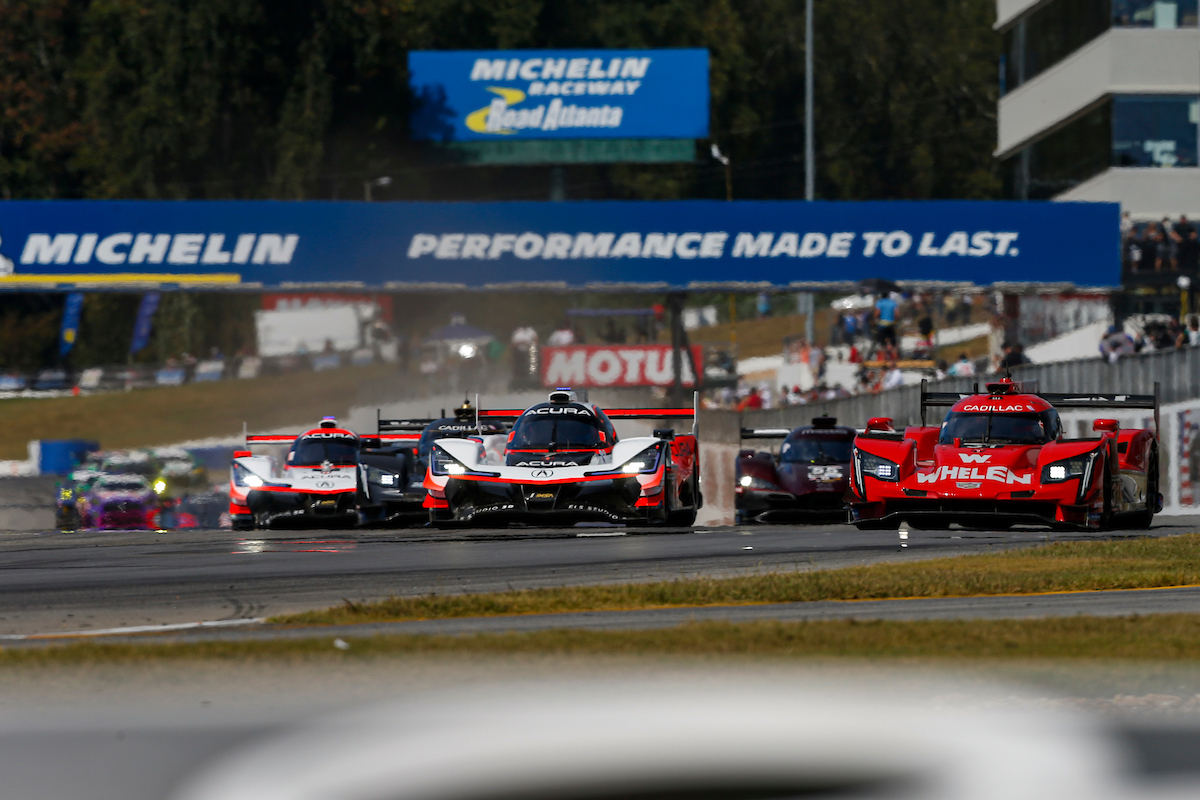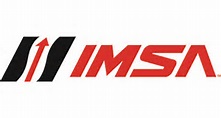 International Motor Sports Association




---
IMSA GTP: The Most Sustainable Racing Platform in North America Takes to the Track at Daytona
Testing Under Way at the 'World Center of Racing' for Nine New GTP Cars from Four Manufacturers
December 6, 2022
Staff Report
IMSA Wire Service
DAYTONA BEACH, Fla. – A new era for North American motorsport begins today at Daytona International Speedway.
A two-day test session sanctioned by IMSA officially launches the Grand Touring Prototype (GTP) class, featuring hybrid-powered prototype race cars. Nine cars representing four manufacturers – Acura, BMW, Cadillac and Porsche – will be on track over the next two days. Another manufacturer, Lamborghini, will join the fray in 2024, with the potential for even more to come.
"The official launch of GTP has arrived and we could not be prouder," said IMSA President John Doonan. "With nine of the most technologically advanced and sustainable race cars in North America hitting the track today in Daytona and even more on the way, the market has spoken loudly. IMSA's cost-effective, entertainment-driven platform is resonating with the automotive industry as a vital marketing tool."
But why have these manufacturers committed to the platform? Because it's high-tech, cost-effective and relevant to their electrification and sustainability initiatives.
The GTP prototypes on Daytona International Speedway's high banks today are the most sustainable race cars competing in North America. Every car will use a single-source hybrid powertrain developed by IMSA and its partners at the Automobile Club de l'Ouest (ACO) and suppliers Bosch, Williams Advanced Engineering and Xtrac.
This hybrid powertrain system will be coupled with internal combustion engines using a VP Racing Fuels blend that will increase from 60 percent sustainable content initially. Eventually, the fuel used will be 100 percent sustainable, greatly reducing or eliminating greenhouse gas emissions.
In addition, IMSA's official tire partner, Michelin, has identified motorsports as an area that will lead the company's sustainability efforts through the use of new materials and technologies. Michelin Group is committed to 100 percent sustainability by 2050 and demonstrated its ongoing efforts to the industry during the 2022 Rolex 24 At Daytona event with its all-sustainable "Regen Lab," showcasing a racing tire with 46 percent sustainable materials.
New regulations for GTP will require the double-stinting of racing tires – which currently contain more than 25 percent sustainable materials – thereby greatly reducing the sets of tires used over the course of the season.
IMSA's leadership position in sustainability has long been recognized by the U.S. Environmental Protection Agency (EPA), Department of Energy (DOE) and the Society of Automotive Engineers (SAE) International. The motorsports sanctioning body's partnership with these agencies enters its 15th year in 2023.
This partnership led to the development and use of "Green Racing" protocols and recognized IMSA as a motorsports pioneer through the use of renewable fuels such as cellulosic E85, zero-sulfur clean diesel and Isobutanol. Looking toward the future, IMSA and its partners will continue to innovate and introduce new protocols and sustainability initiatives.
"IMSA has greatly benefited from the participation and activation of our 18 automotive partners and many other corporate partners," Doonan said. "Our strength has been our ability to understand what is important to our partners and develop a platform that enables them to meet their objectives. The number one objective for most – if not all – of them is sustainability, and we will work together with them and our partners at the EPA, DOE and SAE International to continue and expand our leadership position in this critical area."
The 2023 IMSA WeatherTech SportsCar Championship – featuring the competition debut of the GTP class – kicks off with the 61st Rolex 24 At Daytona on Jan. 28-29.
---
IndyCar Aces Newgarden, McLaughlin Using Rolex 24 as Springboard
The Duo Will Make Their WeatherTech Championship Debuts in the Tower Motorsports LMP2 and Both Have Longer-Term Prototype Aspirations
December 5, 2022
By Mark Robinson
IMSA Wire Service
DAYTONA BEACH, Fla. – They've proven themselves champions in other motorsports disciplines, but Josef Newgarden and Scott McLaughlin know they're starting from scratch once again as they prepare to take on the Rolex 24 At Daytona. And it's just the challenge they're seeking.
Newgarden and McLaughlin, IndyCar Series drivers for Team Penske, were named Monday as co-drivers for the No. 8 Tower Motorsports entry in the Le Mans Prototype 2 (LMP2) class for January's 61st running of the Rolex 24, alongside team owner John Farano and rising star Kyffin Simpson. Farano and the No. 8 Tower ORECA LMP2 07 took home the 2022 IMSA WeatherTech SportsCar Championship in the class, climaxing the effort with a third consecutive victory in the season-ending Motul Petit Le Mans.
Conversely for Newgarden and McLaughlin, the iconic 24-hour race at Daytona International Speedway will mark the debut for them in the WeatherTech Championship as well as in a prototype racer.
"I've never driven a prototype before," admitted McLaughlin, who won three Australian Supercars championships before joining the Penske IndyCar program in 2021, where he won four races and finished fourth in the standings this season. "The whole reason I'm doing this is really I've never done this race before but I'm trying to expand my racing portfolio. Saying that, you have to expand it doing some marquee events. Daytona 24 Hour, Sebring and Petit, that's three events in America that I really want to do."
Newgarden, the two-time IndyCar Series champion, said he's been trying to put together a deal for the Rolex 24 for several years. Once his ride was set, he asked teammate and friend McLaughlin to come along for the adventure and the New Zealander readily agreed.
"There's a lot of variables that we're not familiar with, both Scott and myself, so we're going to be getting up to speed to some degree," Newgarden said. "But I believe in our approach and our abilities and I know Scott very well at this point, and I know exactly what he's capable of.
"I feel him and I together can set the tone just fine and try and really align with John and Kyffin and make this a robust effort. Even though it's brand new to us and we're going to have to learn a lot, I think we can tackle the challenge head on and be there at the end of the race."
Farano said he's "elated to partner with Josef and Scott, who are seasoned pros and will undoubtedly bring that added spark and determination to the team. I am equally excited to welcome the very talented Kyffin Simpson to our team and looking forward to sharing our car with him for all the IMSA Michelin Endurance Cup races."
Newgarden will get his first taste of the LMP2 at the two-day IMSA test this week at Daytona. He'll relay information to McLaughlin, who will be in Australia through the holidays and won't get any seat time until Roar Before the Rolex 24 testing, Jan. 20-22.
Both drivers said they'll also reach out to members of Team Penske who've competed at the Rolex 24 before, as well as some of the other IndyCar drivers who are Rolex 24 veterans, for their insights. They're also happy to be part of a team with a championship pedigree in Tower.
"You can see that they certainly know how to deliver results and they all seem very motivated," Newgarden said, "so I'm excited to get to know everybody more and put in our best effort and try and help them win a Rolex. At the end of the day, we're not showing up just to compete. We're there to go after a win and try and help John get a Rolex."
And while they are just entering the prime of their IndyCar careers, both drivers admit having an eye toward additional prototype races down the road – especially with Porsche Penske Motorsport preparing Porsche 963 prototypes to tackle the top class in both the WeatherTech Championship and FIA World Endurance Championship starting in 2023.
"No doubt," McLaughlin answered when asked about his long-term interest in the Penske LMDh program. "For me, (the ride with Tower) is a great introduction into this racing where I can learn and understand the race a little bit. … If you can run an LMP2, it's not too dissimilar to what the top class runs.
"I might not ever be a part of it and there's nothing being promised to me about that – and I think the same thing is for Josef – but I think it's just the fact of if I expand my CV by proving I've done this race before and then absolutely if Penske come up to me and the team said, 'Would you like to drive that Porsche?' For sure, I'd love to do it. But ultimately this year is just focusing on Tower."
Newgarden echoed his teammate's thoughts.
"It's hard to speak for the Penske Porsche Motorsport program," the Tennessean said. "It's very exciting to watch what they're doing and obviously we're big fans of it being within the team, seeing it grow and evolve and excited to see where it's going to go.
"If there's something that comes up down the road and they want to put us in the car, we're going to be all about it, both Scott and I."
---
Meyer Shank Picks Braun To Pair With Blomqvist In GTP Acura

Meyer Shank Racing has called on a three-time IMSA WeatherTech SportsCar Championship champion to fill out the team's Grand Touring Prototype (GTP) driver roster for 2023. Colin Braun was named to join Tom Blomqvist in MSR's Acura ARX-06.
Roar Before The Rolex 24 Schedule To Feature Traditional IMSA Qualifying Format

The starting grid for the 2023 Rolex 24 At Daytona will be determined by a traditional qualifying format during the Roar Before the Rolex 24, the Jan. 20-22 test session at Daytona International Speedway.
Tire Truths: Differences Between Street And Race Rubber

The tires used on race cars and the tires on a typical street car are both round, affixed to wheels and inflated with air. Allow Michelin to explain some of the distinctions.
Hardwick's Wait To Race Le Mans Worth It

If good things indeed come to those who wait, Ryan Hardwick is in for quite the experience at the 24 Hours of Le Mans next June.
Porsche Race Patrons Are Paramount

While 2023 is shaping up as a banner year for the IMSA WeatherTech SportsCar Championship and sports car racing around the world, no manufacturer is looking forward to the new season more than Porsche.
Heart Of Racing Team's Season A Zero-To-Hero Saga

Ian James has been around motorsports enough to know there are peaks and valleys to every season. It's how you respond to those inevitable low points that determines your fate.
Track Review: 2022 Alfa Romeo Giulia Quadrifoglio Has Still Got It

In an era when so many vehicles are designed and engineered solely for transportation, the Alfa Romeo Giulia Quadrifoglio evokes genuine emotion.
WhistlePig PiggyBack 100 Proof Bourbon

Anything worth doing is worth giving 100 percent. From the whiskey you choose, to the whole hog send, to how you bring it for the home team – a perfect 100 is the only way to go. Keeping it 100, we're here to launch our all-new PiggyBack 100 Proof Bourbon Whiskey!
---
Roar Before the Rolex 24 Schedule to Feature Traditional IMSA Qualifying Format
The First Chance for the Public to See the New GTP Cars in Action Will Be at the January Test at Daytona
DAYTONA BEACH, Fla. (Dec. 1, 2022) – The starting grid for the 2023 Rolex 24 At Daytona will be determined by a traditional qualifying format during the Roar Before the Rolex 24, the Jan. 20-22 test session at Daytona International Speedway.
For the past two years, the grid for the iconic IMSA WeatherTech SportsCar Championship season opener at Daytona International Speedway was set by the results of a 100-minute qualifying race that took place a week prior at the Roar Before the Rolex 24. Qualifications for the 61st running of the twice-around-the-clock endurance race will continue to be held on Sunday of "the Roar," but will return to the structure used at other WeatherTech Championship events, with teams competing in 15- or 20-minute sessions separated by class.
Rolex 24 qualifying is set to begin at 1:25 p.m. ET Sunday, Jan. 22, wrapping up on-track activities for the weekend, with the fastest qualifiers in each of the five classes receiving Motul Pole Awards. The 61st running of the Rolex 24 takes place on Jan. 28-29.
The Roar Before the Rolex 24 is flush with on-track action throughout the three days, including five WeatherTech Championship test sessions that will feature the first fully public appearances of the hybrid-based cars competing in the new Grand Touring Prototype (GTP) class.
Also on the schedule are five test sessions for the IMSA Michelin Pilot Challenge and the debut of the new VP Racing SportsCar Challenge, the multi-class, sprint-race series for Le Mans Prototype 3 (LMP3) and GT4 (GSX class) cars. A pair of 45-minute races are slated for the new series, at 2:20 p.m. Saturday, Jan. 21 and 1:20 p.m. Sunday, Jan. 22.
Activities for the Rolex 24 At Daytona race week run Jan. 26-29. Tickets for the Roar Before the Rolex 24 and the Rolex 24 At Daytona are available at DaytonaInternationalSpeedway.com.
---
Hardwick's Wait to Race Le Mans Is Worth It
After Bypassing an Opportunity to Drive at Le Mans Two Years Earlier, the Wright Motorsports Driver Will Take on the Challenge in 2023
December 1, 2022
By Mark Robinson
IMSA Wire Service
DAYTONA BEACH, Fla. – If good things indeed come to those who wait, Ryan Hardwick is in for quite the experience at the 24 Hours of Le Mans next June.
Hardwick was recently confirmed to drive a Proton Competition Porsche 911 RSR in the famous French endurance race in 2023, the result of earning an invitation as winner of the Bob Akin Award that goes to the top-finishing Bronze-rated driver in the IMSA WeatherTech SportsCar Championship GT Daytona (GTD) class this season. Hardwick and his co-drivers to be named will compete in the GTE Am class at Circuit de la Sarthe for the historic 100th anniversary of the first race.
"The timing couldn't be better," Hardwick said this week. "I'm obviously really excited and honored to be able to take place in what will be the 100th year anniversary of the race. I'm super excited to race in this particular year and also with it being the final year of the GTE category getting to race in one of those special cars. It's been a goal of mine really since I joined GTD."
It's also a goal Hardwick could have attained two years earlier, after he won the Akin award in 2020. But looking at a 2021 Le Mans race facing strict pandemic restrictions limiting attendance and traditional activities, Hardwick listened to former Wright Motorsports teammate and longtime Porsche factory driver Patrick Long, who advised waiting for another opportunity when conditions were back to normal and he was able to have the full experience.
The second opportunity arrived when Hardwick and Jan Heylen finished second in this year's GTD championship sharing the No. 16 Wright Motorsports Porsche 911 GT3 R. Hardwick easily claimed Akin honors, finishing as the top Bronze driver in seven of 11 events.
Despite testing with at least one other manufacturer, Hardwick opted to stick with Porsche for the Le Mans run. The chance to work with Proton Competition was an added draw.
"Everything I do in racing, I try to do my best to align myself with a great team and great teammates," he said. "I think everyone agrees racing is a team sport and usually the best team wins. Sometimes it's not who has the best driver, sometimes it's not who has the fastest car, it's usually who has the best team – especially in long-distance 24-hour races.
"Our Wright Motorsports team has proven that fact in big endurance races like the Sebring 12 Hours and last year's 24 Hours of Daytona, and I view Proton as one of, if not the best team in GTE. (Team principal) Chris Ried, I really look up to him a lot as a Bronze driver. He's accomplished a lot of what I would like to be able to accomplish one day, and so I really look up a lot to Chris. Really excited to have the opportunity to run with him and run with his team."
---
Tire Truths: Differences Between Street and Race Rubber
Michelin Explains Some of the Distinctions
December 1, 2022
By Jeff Olson
IMSA Wire Service
DAYTONA BEACH, Fla. – They are, at first glance, the same thing. The tires used on race cars and the tires on a typical street car are both round, affixed to wheels and inflated with air.
That's where the similarities become more nuanced. A closer examination brings out the differences between the tires on your daily driver and the Michelins used on cars competing in the IMSA WeatherTech SportsCar Championship.
We asked Hans Emmel, IMSA WeatherTech Series manager for Michelin North America Motorsports, about the differences between racing and street tires. The answer came down to pretty much everything – with a few similarities, as well.
Here's a basic tutorial on the main distinctions between street tires and racing tires:
Pressure and temperature. Street tires usually require somewhere between 32 and 45 pounds per square inch (PSI) of air to be considered fully inflated. Racing tires run at much lower pressure – usually around 26 or 27 PSI – when hot.
"Depending on where you're at, the temperatures on street tires could be running at 80 or 90 degrees Fahrenheit if you touch the tread," Emmel explained. "A racing tire operates at pressures as low as 26 or 27 PSI when the tires are hot – the difference being that the pressure growth you see in the racing tire from when it's cold to hot is much different than your street tire."
Heat is generated in tires from the energy of movement. In street tires, pressure increases about 3 or 4 PSI. In racing tires, pressure increases around 8 to 12 PSI from cold to hot. When fully warmed up, the racing tire is much warmer than a street tire – usually somewhere between 220 and 240 degrees.
Camber. It's the inclination of racing tires to help balance the loads required by high-speed cornering. Race cars require it, while street cars generally do not.
"In a racing tire, you're running a lot more camber on the car – the geometry at which the top of the tire leans in compared to the bottom," Emmel said. "On your street car, the tires are more or less straight up and down unless it's a high-end sports car.
"The race car runs quite a bit more camber so when the vehicle goes into a corner, you can level out the distribution of loads and stress on the tire due to the high cornering forces."
Tread. The tires on your daily driver have treaded surfaces, allowing them to perform properly in all weather conditions. Racing tires used in dry conditions have a slick surface.
"There are no tread grooves or siping on a racing tire," Emmel explained. "Obviously the reason for that is the racing tire is running in only one condition – dry – and you want the maximum amount of contact between the tire and ground. In a road car, you're dealing with a lot of different conditions, whether that be wet, dry or snow. You have to have those grooves and siping to break the surface tension of the water and funnel it through the tires so they don't hydroplane."
Similarities. Yes, there are proud differences between street and racing tires, but they do have much in common.
Both use natural and synthetic rubbers. Both have elastomers and carbon black. Both have steel, polyester, aramid and nylon or some combination of those materials.
That's where each benefits the other. What's learned from racing tires often ends up in street tires, and vice versa.
"What's found at the racetrack can find its way back to the street tires," Emmel said. "Generally, they're not produced in the same place. That being said, some of our racing products are made in the same factory as street-going products."
---
Heart of Racing Team's Season a Zero-to-Hero Saga
The Aston Martin Team Rebounded from a Slow Start to Win the GTD Title and Show Strong in GTD PRO
November 30, 2022
By Mark Robinson
IMSA Wire Service
DAYTONA BEACH, Fla. – Ian James has been around motorsports enough to know there are peaks and valleys to every season. It's how you respond to those inevitable low points that determines your fate.
It's why the team principal and sometimes driver for the Heart of Racing Team remained confident that his two Aston Martin Vantage GT3s would recover from a slow start to the 2022 IMSA WeatherTech SportsCar Championship season. James' faith was rewarded in October when the No. 27 car and driver Roman De Angelis wrapped up the GT Daytona (GTD) championship, while Alex Riberas, Ross Gunn and the No. 23 took fourth place in the debut season for the GTD PRO class.
It wasn't easy to maintain that conviction following the first two races of the season, the Rolex 24 At Daytona and Mobil 1 Twelve Hours of Sebring Presented by Advance Auto Parts. Mechanical issues and a racing incident contributed to neither car finishing better than ninth in the marquee endurance events. At that point, the No. 23 ranked 10th in the GTD PRO standings and the No. 27 was 12th in GTD.
But James didn't smash the panic button.
"Sometimes in racing, you've got to find a way to come back from the troughs," he said. "We just kept our heads down and even going into the third round, we were down at the bottom of the points tables but we were still very positive."
Gunn and Riberas rewarded James' belief by winning the GTD PRO class of that third race, the Acura Grand Prix of Long Beach. De Angelis and co-driver Maxime Martin nearly made it a Heart of Racing sweep until the No. 27 was eliminated battling for the GTD class lead. Still, the potential shone through.
"I kind of had a feeling with the GTD car especially that we could actually win this championship from an early point in the year," James said, "because the pace was good, the driver combination of Maxime and Roman was very strong. We just kept chipping away at it and we had some luck go our way in some races, but that just balanced out the bad luck that we had earlier in the year.
"I've been in the sport long enough (to know) you've just got to try and stabilize everything and ride the crest of the waves."
That crest came roaring in as the second half of the season began, when the Heart of Racing cars won both of their respective classes in the Sahlen's Six Hours of The Glen. "We're the first and so far only team to have done it in GTD PRO and GTD," crowed James.
A week later, De Angelis and Martin took the GTD victory at Canadian Tire Motorsport Park. A pair of runner-up results down the stretch – in particular at VIRginia International Raceway, where Martin somehow coaxed 40 laps out of a single tank of fuel on the final stint to finish second – also played key roles.
"Proud of the wins – I think we had four wins as a team this year – but it's really the races when you don't have the fastest car but you get a result, and VIR was massive," James stressed. "We got every last drop out of the car so that was very, very gratifying."
James credits the team's success to "a tight-knit group of people, like-minded, who want to win" that he began to assemble in 2020. That includes the drivers.
"All of our drivers get along very well and that's one of our core beliefs," James said. "We have to have a group of people, doesn't matter how talented you are, they enjoy each other's company. That's one of our underlying decision-making factors when we decide on drivers and crew."
That tight-knit group includes the team's manufacturer. James settled on Aston Martin for that very reason.
"We're obviously one of their more successful teams in the world and they don't have tens of teams like other manufacturers do, so they're very focused on helping us do well as much as they can from their end. That's been very beneficial."
And that bodes well for 2023.
"It's not finalized," James said, "but my expectation is we'll be back in both GTD and GTD PRO."




Porsche Race Patrons are Paramount
New Race Cars, Same Exceptional Support from Porsche
November 28, 2022
By John Oreovicz
IMSA Wire Service
DAYTONA BEACH, Fla. – While 2023 is shaping up as a banner year for the IMSA WeatherTech SportsCar Championship and sports car racing around the world, no manufacturer is looking forward to the new season more than Porsche.
In addition to Porsche Penske Motorsport fielding a pair of 963 LMDh prototypes in the hotly anticipated new GTP class, Porsche is introducing an upgraded 911 GT3 R for the GTD (Grand Touring Daytona) and GTD PRO categories based on the latest '992' iteration of the iconic sports car.
Porsche has offered a racing version of the 992-gen 911 for the Porsche Carrera Cup North America Presented by the Cayman Islands since 2021, but the 2023 Rolex 24 At Daytona will be the IMSA debut for the GT3-specification version of the latest street-worthy 911.
Keeping to the near 60-year 911 tradition, visual similarity to previous generations is a given. But starting with an enlarged 4.2-liter version of the legendary Porsche flat-six, the 992-based GT3 R is a very different proposition to the outgoing 991.2 GT3 R under the skin. That's why Technical Support Specialists from Porsche Motorsport North America (PMNA), along with crew members from several Porsche-affiliated IMSA teams, recently spent three days at the Hockenheim circuit in Germany learning the ins and outs of operating, tuning, servicing, and maintaining their new $567,000 toy.
"There are a lot of small changes, but changes that are going to be really important for teams to focus on," explained Lauren Elkins, one of three Technical Support Specialists assigned to IMSA out of PMNA's Los Angeles headquarters.
"We focus mainly on the mechanicals of the car, specifically showing them how to build the differential, the gearbox, and different areas on the engine that they are going to need to pay close attention to - we've shifted some things from the previous generation of the car.
"In conjunction with the mechanical side of things, we also focus on the software," she continued. "We're introducing some new tools that teams can access this year, and we're really excited about them. We're also introducing a different damper. The car is also heavy on aerodynamics; it's really important for us that our teams know precisely how to level the underfloor of the car, and how to set up the splitter and the diffuser. Those are really critical areas that are important to performance.
"I think everybody came away thinking, 'This is going to be a really cool car!' They're really excited about it."
While much of Porsche's concentration during the development of the 992-based 911 GT3 R was on making the car more user-friendly for a wide range of drivers, the marque also sought feedback from teams in terms of how to make the car easier to repair or maintain.
The ability to swap out bodywork or mechanical components quickly in the heat of competition can be a key factor, especially in endurance racing.
"There was definitely a focus on usability and serviceability for the teams," Elkins said. "When we looked at the 992, we tried to figure out, 'How can we make it more accessible to teams and more customer friendly?' It's a customer program, and we want to give them a full product package that they are able to go and run with."
Porsche differentiates itself from other manufacturers with the level of support it provides its customer teams. Elkins, Nathan Tasukon, and Michael Wong (whose specialty is the 718 GT4 RS CS that competes in the IMSA Michelin Pilot Challenge) travel to all IMSA events and are available round-the-clock to assist teams when they conduct private tests.
"We're really on call 24/7 for technical support," Elkins confirmed. "One of the things that is important for us is that teams have all the tools they need to go racing and testing, even if we're not on site. The level of tools available to the teams, particularly in simulation software this year, is something they have never had access to before.
"No matter where a Porsche is racing in the world, you can access somebody," she added. "We transfer tons of data, and we're available on Team Viewer to guide them through software. It makes for some long nights, because it's not unusual to get a call from somebody at Sebring at midnight! But we just want all our teams to succeed."
Porsche's 2023 GTD and GTD PRO team and driver lineups for IMSA are yet to be revealed. News is expected to be released at the company's annual Motorsport Night of Champions in Germany, or by individual teams.
"The level of teams that are coming is really exciting," Elkins said. "We have teams returning that are committed to the Porsche brand, and we have teams that the minute they heard about this car, were banging on the door, saying, 'We want to run that car! We want to be a part of this.'"
The 2023 IMSA WeatherTech SportsCar Championship opens with the Roar Before the 24 at Daytona International Speedway, January 20-22, followed by the Rolex 24 At Daytona, January 26-29.
(Photo of Lauren Elkins courtesy of Sideline Sports Photography)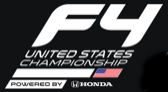 FR Americas and F4 U.S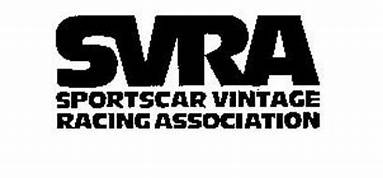 sportscar vintage racing association






LAMBORGHINI SUPER TROFEO NORTH AMERICA
2022 Provisional Schedule

April 29-May 1 – WeatherTech Raceway Laguna Seca
Date TBD – Track TBD
June 23-26 – Watkins Glen International
August 5-7 – Road America
August 26-28 – VIRginia International Raceway
Date TBD – World Final, Track TBD
2022 SVRA/SpeedTour Schedule

1. Auto Club-February 4-6

2. Sebring-February 24-27

3. Charlotte-March 17-20

4. Road Atlanta-March 24- 27

5. NOLA-April 8-10

6. Laguna Seca-April 21-24

7. Sonoma-April-28-May 1

8. Road America-May 19-22

9. Lime Rock-May 27-30

10. Ridge-June 10-12

11. Indianapolis Motor Speedway-June 16-19

12. Mid-Ohio-June 23-26

13. Portland-July 2-4

14. Watkins Glen-September 7-11

15. VIR-October 6-9

16. Utah Motorsport Campus-October 14-16

17. CoTA-November 3-6

2023 SPORTSCAR VINTAGE RACING ASSOCIATION PROVISIONAL SCHEDULE

Feb. 3-5   Auto Club Speedway (tentative)

Feb. 23-26





Sebring International Raceway

Mar. 3-5







Thunderhill Raceway Park

Mar. 9-12







NOLA Motorsports Park

Mar. 23-26





Michelin Raceway Road Atlanta

Apr. 27-30





Sonoma Raceway

May 4-7







WeatherTech Raceway Laguna Seca

May 18-21





Road America

May 26-29





Lime Rock Park

June 9-11





Ridge Motorsports Park

June 15-18





Indianapolis Motor Speedway

June 22-25





Mid-Ohio Sports Car Course

July 13-16





Portland International Raceway

July 28-30





New Jersey Motorsports Park

Aug. 18-20





Summit Point Motorsports Park

Sept. 1-3







Willow Springs Int'l Raceway

Sept. 6-10





Watkins Glen International

Sept. 22-24





World Wide Technology Raceway

Oct. 5-8







VIRginia International Raceway

Oct. 12-14





Chattanooga Motorcar Festival

Oct. 13-15





Utah Motorsports Campus

Nov. 2-5







Circuit of The Americas