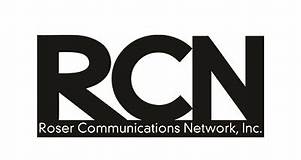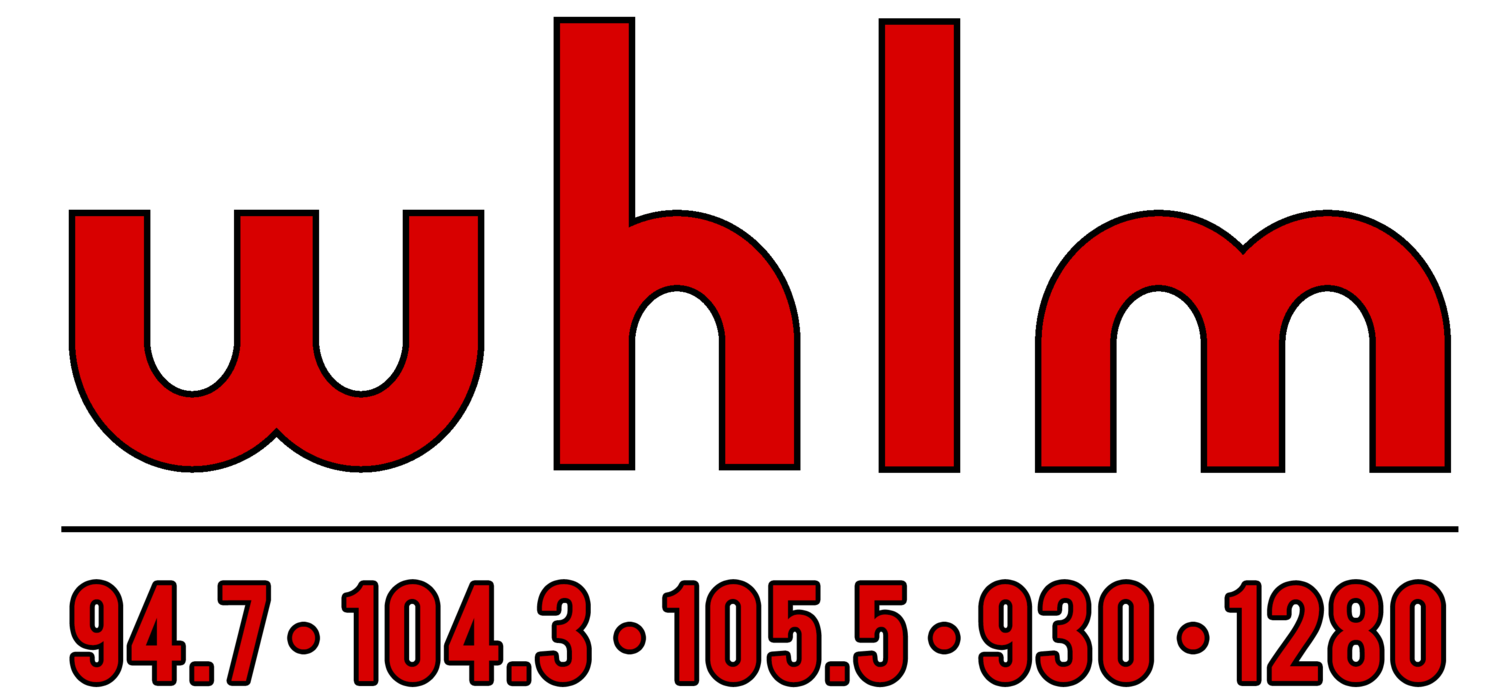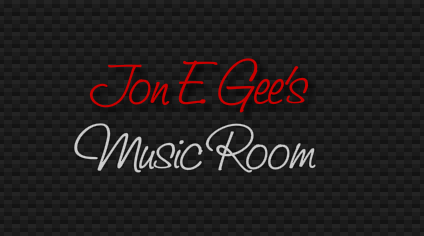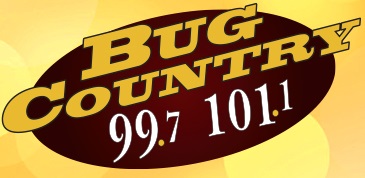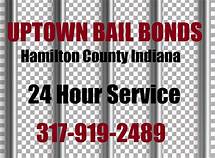 S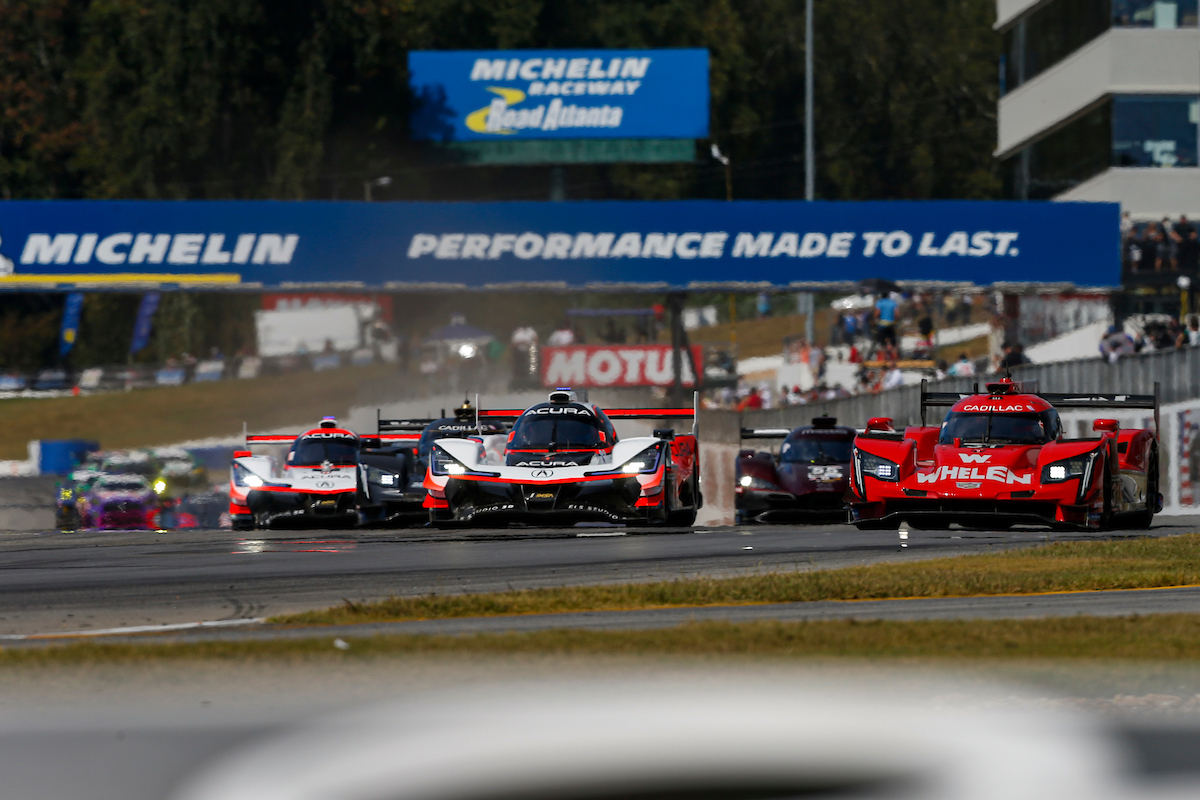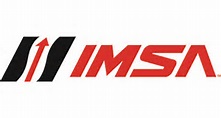 International Motor Sports Association

What to Watch For: Acura Sports Car Challenge

Presented by the TLX Type S

We're All Itching to See IMSA's Series Back in Action

May 12, 2021

By David Phillips

IMSA Wire Service

DAYTONA BEACH, Fla. – Almost two months after the checkered flag waved in the Mobil 1 Twelve Hours of Sebring Presented by Advance Auto Parts, competitors in the 2021 IMSA WeatherTech Sports Car Championship (finally) take to the track again this weekend for the Acura Sports Car Challenge Presented by the TLX Type S at the Mid-Ohio Sports Car Course.

Needless to say, most of the teams, manufacturers and drivers did not spend their "spring break" on the beach; rather, they logged plenty of time in wind tunnels, on dynamometers and shaker rigs, and at racetracks (real and virtual) trying to catch up to (or stay ahead of) the competition.

The first "sprint" race and first "natural terrain" road course on the 2021 calendar, the event presents different challenges than those posed by the Rolex 24 At Daytona or the Twelve Hours of Sebring. Thus, the results sheets from the opening rounds of the 2021 campaign are, if not exactly irrelevant, not necessarily a strong indicator of how things will go this weekend. Perhaps better insight into what to expect can be gained by looking to past WeatherTech Championship races at Mid-Ohio, where you'll find that Acura and Lexus are both shooting for a fourth consecutive class win in Daytona Prototype international (DPi) and GT Daytona (GTD), respectively.

That said, this weekend finds the No. 10 Konica Minolta and No. 60 Meyer Shank with Curb-Agajanian entries flying the Acura DPi colors rather than the Acura Team Penske squad that scored the 2018-20 hat trick. While there's no discounting Penske's role in that winning streak, it's equally true that the nimble, turbocharged Acura DPi appears well-suited to the twisty 2.258-mile rollercoaster of a road course, and that Meyer Shank would like nothing more than to score its first DPi win with its longtime partner at a track that's just up the road from the Meyer Shank shop on the outskirts of Columbus.

Similarly, Vasser Sullivan Racing and Lexus are gunning for their first GTD win of the season. Given that Lexus' two most recent GTD victories at Mid-Ohio came from VSR Lexus RC F GT3s, the Nos. 12 and 14 Lexuses have to start as odds-on favorites this weekend. Not that Acura, Aston Martin, Audi, BMW, Lamborghini, Mercedes-AMG and Porsche and their teams are about to concede the win.

The weekend also offers a Le Mans Prototype 3 (LMP3) doubleheader of sorts, with four teams entered in Sunday morning's IMSA Prototype Challenge race also slated to compete in the WeatherTech Championship main event in the afternoon. Thus, one might imagine Jim Cox and Dylan Murry in their No. 91 Riley Motorsports Ligier JS P320 applying the knowledge gained from the Prototype Challenge race to the Acura Sports Car Challenge later that same day. Or Rasmus Lindh and Dan Goldburg doing the same in their Performance Tech Motorsports Ligier.

Forty7 Motorsports will run a pair of Duqueine D08s in the morning and a single Duqueine in the afternoon, albeit with different drivers in all three cars. Lance Willsey will have an interesting day, driving the previous-generation Ligier LMP3 in the Prototype Challenge before stepping into the current-generation Ligier for the WeatherTech Championship race.

Will those teams and drivers put their Prototype Challenge track time to good use in the WeatherTech Championship event? Or will the knowledge gained in the development series race be offset by fresher competitors in the Acura Sports Car Challenge? Or will it all be a moot point if Twelve Hours of Sebring winners Jon Bennett and Colin Braun repeat their form in the No. 54 CORE autosport Ligier?

Also on tap is Round 3 of the IMSA Michelin Pilot Challenge – the Mid-Ohio 120 – on Saturday afternoon. Turner Motorsport's Bill Auberlen and Dillon Machavern will be out to bolster their lead in the Grand Sport (GS) points race as they try for their first win on the season in the No. 95 BMW M4 GT4, with Michael Lewis and Taylor Hagler looking to do the same in their No. 77 Bryan Herta Autosport with Curb-Agajanian Hyundai Veloster N TCR.

Finally, Rounds 7 and 8 of the Idemitsu Mazda MX-5 Cup Presented by BFGoodrich Tires will see Michael Carter seeking to pad his championship lead in the No. 8 Carter Racing Enterprises Mazda MX-5 following a Grand Prix of St. Petersburg weekend that saw him take a win and a runner-up finish.

It's a full weekend, for sure. If you can't be there in person, be sure to catch all the action on IMSA.com, IMSA Radio, TrackPass on NBC Sports Gold and NBCSN.

Student or Teacher, Dickerson Learning Fast Way Around

IMSA Prototype Challenge Points Leader

Assisted Jimmie Johnson's IndyCar Transition




May 12, 2021

By Holly Cain

IMSA Wire Service

DAYTONA BEACH, Fla. – Dakota Dickerson still gets a kick recalling the scene in the Daytona International Speedway paddock this January as IMSA teams rolled in for the traditional Roar Before the Rolex 24 preseason test.

"We were just setting up our paddock and we were waiting for our trailer to come in, and all of a sudden an SUV came by and slammed on its brakes right next to us with tinted windows,'' Dickerson recalled. "We were like, 'What's going on?'

"And it was Jimmie (Johnson) and Simon (Pagenaud), and Jimmie recognized me in the paddock and pulled over to talk to me. I was like, 'Man, this guy is awesome. Super humble. Just like he's 'another' racer.'

"He wasn't some superstar that came in with an ego, he was just 'another guy' trying to improve himself and ultimately go fast and faster than everybody else. He was willing to put in the work and I think has fallen in love with the process.''

It was an unintended lesson for Dickerson, but one that resonated.

The two San Diego natives – the 45-year-old Johnson and 24-year-old Dickerson – first met weeks earlier at the conclusion of the 2020 motorsports season, which was also the conclusion of Johnson's legendary NASCAR career. Just after wrapping up his IMSA Prototype Challenge season, where he finished runner-up for the championship, Dickerson was asked to help guide this open-wheel newcomer in his transition from championship stock car driver.

Dickerson considered the opportunity to help the seven-time NASCAR Cup Series champion in his first bona fide experience in an open-wheel car, a genuine "chance of a lifetime." They worked together as Johnson drove a smaller Formula 3 car in a "driving school" to get acquainted with the feel of the new type of race car, before Johnson tested more extensively in the more-powerful IndyCar as he prepared to embark on the 2021 season in that series.

As exciting as it was serving as Johnson's "driver coach," this was, not too surprisingly, a mutual education. Dickerson says he learned as much during the instruction as his high-profile "student" – lessons Dickerson is already using in his own burgeoning IMSA career.

As with Johnson, Dickerson has also transitioned fulltime from one form of motorsports to another.

"We all enjoy racing cars, but the biggest thing I took away from Jimmie was loving the process of self-improvement,'' Dickerson said. "Being a perfect driver is nearly impossible in this sport, and for Jimmie, someone who is one of the most successful drivers ever in NASCAR, he still pursues perfection. Someone his age and what he's trying to do, with a young driver like me just developing his career, it's super awesome to see that career progress never stops.

"At the end of the day, you want to keep improving and keep winning. Seeing someone like that with that work ethic has really motivated me to continue that path. It was something I had to do transitioning (to sports cars) from formula cars. This is a whole new environment for me.

"It's super challenging, but at the same time, some people see challenges and some see them as different opportunities. I think Jimmie is one of those people. He sees the challenge and actually looks forward to that. And that's really cool. It's definitely something I could apply to my own career."

Johnson and Dickerson discovered more in common than their Southern California roots. They both share an unmistakable passion for competition and a willingness to veer into a new course in life.

As with Johnson, who moved from a Hall of Fame 20-year career in NASCAR to 2021 IndyCar rookie and IMSA Michelin Endurance Cup championship contender in the No. 48 Ally Racing Cadillac DPi, Dickerson recently established a new racing career path himself. He's moved from single-seat junior formula cars and into IMSA's sleek, high-performance sports car in the Prototype Challenge development series that uses the Le Mans Prototype 3 (LMP3) chassis.

With finishes of second (Daytona) and third place (Sebring) so far this season, Dickerson and co-driver Josh Sarchet will share the No. 54 MLT Motorsports Ligier JS P320 this weekend in the Prototype Challenge race during the Acura SportsCar Challenge Presented by the TLX Type S weekend at Mid-Ohio Sports Car Course. Dickerson is the two-time defending Mid-Ohio winner.

So far, the move to sports cars looks brilliant for Dickerson, who leads the 2021 championship standings along with Sarchet and is hopeful the hard work will result in a step up to the IMSA WeatherTech SportsCar Championship next year.

His fast pass up the ranks is of no surprise to those who worked with Dickerson early in his career. Dickerson isn't only fast; he possesses the character qualities that have impressed people off track as well. The combination of being superbly fast behind the wheel and highly regarded out of the driver's seat has propelled his career trajectory for years now.

In 2014, for example, a 16-year-old Dickerson was awarded the first Bryan Herta Career Enhancement Scholarship for his work in the Skip Barber Karts to Cars Shootout. The following year, Dickerson earned the prestigious Team USA Scholarship, putting him in prestigious company with previous recipients such as IndyCar champion Josef Newgarden, NASCAR and IndyCar race winner A.J. Allmendinger and Herta.

That same year, he earned the 2015 Skip Barber USF2000 Shootout scholarship and answered in 2016 as the series rookie of the year runner-up.

"I have been impressed by Dakota since our first meeting,'' said Team USA Scholarship founder Jeremy Shaw, who is also a longtime IMSA Radio broadcaster. "Dakota has a singular focus on establishing a career for himself and has never let anything hinder his progress. He works hard and drives fast. What more can one ask?"

The success he had along the way certainly has given Dickerson confidence in his choices. He proved himself competing in the top-line junior ranks. Now, all that winning and attention has set him up for a shot in IMSA's premier series. None of his achievement is a surprise to the teams or series he has competed in.

"I think the world of Dakota,'' said Gregg Borland, owner of ArmsUp Motorsports, which fielded a car for Dickerson in 2018. "I can't say enough about his commitment and maturity as a driver. He's always completely prepared for whatever event we are running. He is a great teammate. He always bends over backwards to help his teammates if they need any help during the course of a weekend.

"On top of that, he's a great person and I love his dry sense of humor. It's hard not to smile when you're working with Dakota. He's really fast and treats the cars well, too. Pretty much the perfect driver for me."

The positive feedback and support as Dickerson has changed his career focus has been highly motivating. His team is hopeful to enter the season-ending Motul Petit Le Mans in the LMP3 class new this year to the WeatherTech Championship. It would be a real-time, preparatory step up in preparation for an anticipated full-season run in 2022.

"The team's shop is basically located right behind (Michelin Raceway) Road Atlanta,'' Dickerson said. "So, for us, logistically speaking, that's kind of a good timeline for us. It's a great opportunity for us to test the waters and get some experience before Daytona. Our last (Prototype Challenge) race of the year is there as well, so kind of double up, do a little double duty.

"I think it is a good opportunity to feel what the WeatherTech ranks are like before we really dive in the deep end for the 24 Hours of Daytona in 2022."

Judging by his results to date, the water's just fine for Dickerson.

"Honestly, I couldn't be happier,'' he said. "I've thoroughly enjoyed racing and competing in IMSA, and I hope we can continue that on into the WeatherTech SportsCar series now."

The Prototype Challenge takes to Mid-Ohio for practices at 2:35 p.m. ET Friday and 10:25 a.m. Saturday, ahead of qualifying at 2:10 p.m. Saturday. The one-hour, 45-minute race airs live on TrackPass on NBC Sports Gold and IMSA Radio beginning at 9:35 a.m. Sunday.


---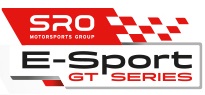 SRO E-SPORT GT SERIES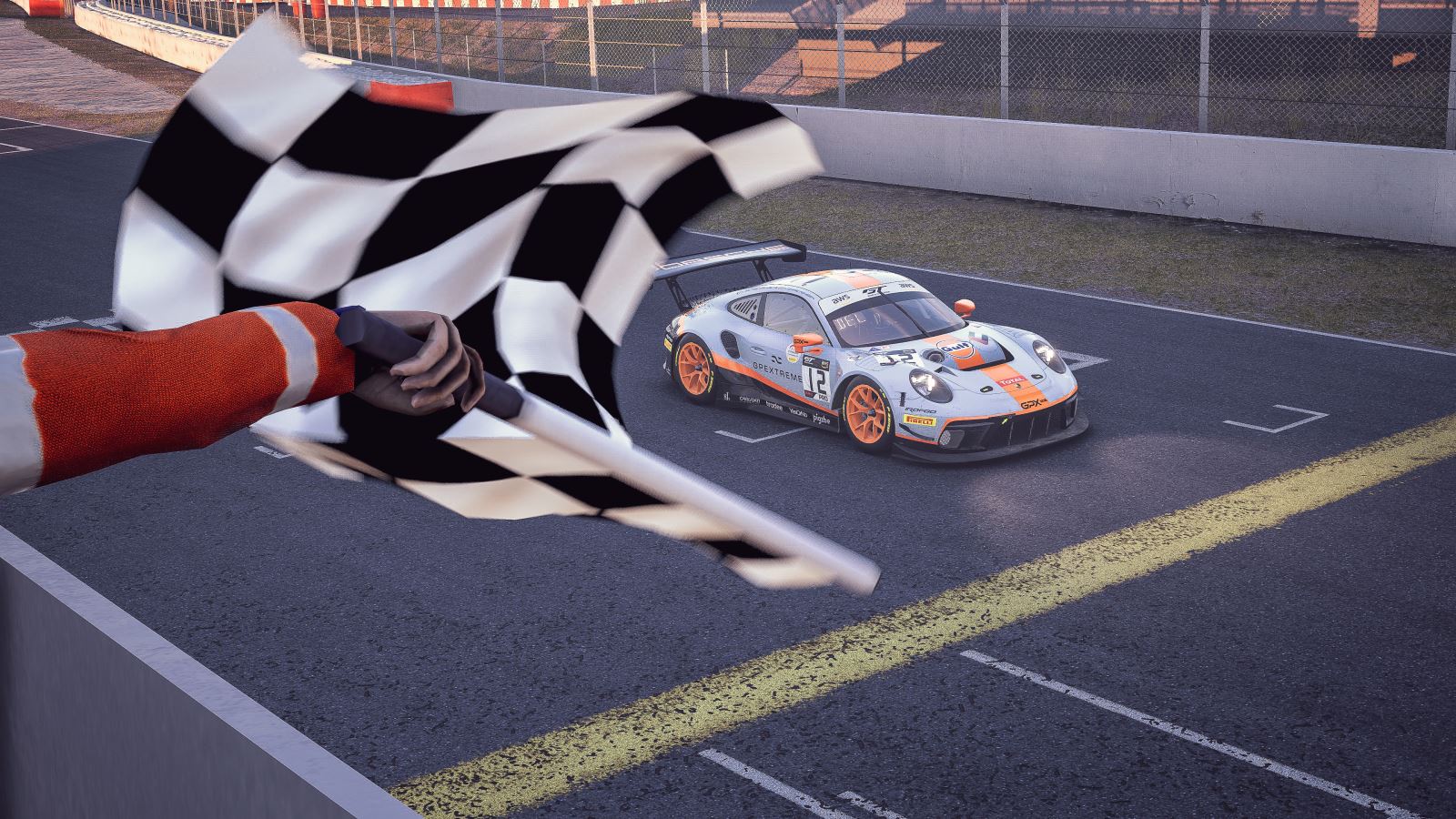 ---

---

---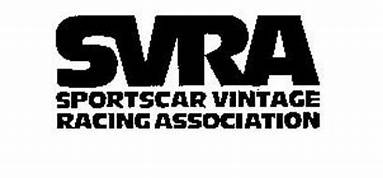 sportscar vintage racing association

---


| | |
| --- | --- |
| International Motor Sports Assoc. | Sports Car Club of America |
2021 IMSA WeatherTech SportsCar Championship Revised Provisional Schedule

Date Event/Venue Length Classes

Jan. 22-24 Roar Before the Rolex 24 At Daytona Test DPi, LMP2, LMP3, GTLM, GTD

Jan. 30-31 Rolex 24 At Daytona 24 Hours DPi, LMP2*, LMP3*, GTLM, GTD

March 20 Mobil 1 Twelve Hours of Sebring 12 Hours DPi, LMP2, LMP3, GTLM, GTD

Presented by Advance Auto Parts

May 16 Mid-Ohio Sports Car Course 2 Hr., 40 Min. DPi, LMP3, GTD

June 5 Raceway at Belle Isle 100 Minutes DPi, LMP2, GTD**

June 27 Sahlen's Six Hours of The Glen 6 Hours DPi, LMP2, LMP3, GTLM, GTD

July 4 Canadian Tire Motorsport Park 2 Hr., 40 Min. DPi, LMP3, GTLM, GTD**

July 17 Lime Rock Park 2 Hr., 40 Min. GTLM, GTD

Aug. 8 Road America 2 Hr., 40 Min. DPi, LMP2, LMP3, GTLM, GTD

Sept. 12 WeatherTech Raceway Laguna Seca 2 Hr., 40 Min. DPi, LMP2, GTLM, GTD

Sept. 25 Acura Grand Prix of Long Beach 100 Minutes DPi, GTLM, GTD

Oct. 9 VIRginia International Raceway 2 Hr., 40 Min. GTLM, GTD

Nov. 13 Motul Petit Le Mans 10 Hours DPi, LMP2, LMP3, GTLM, GTD

BLUE – IMSA Michelin Endurance Cup Event

* - LMP2, LMP3 races not for season-long WeatherTech Championship points

**- IMSA WeatherTech Sprint Cup only




2021 IMSA Michelin Pilot Challenge Revised Provisional Schedule

Jan. 22-24 Roar Before the Rolex 24 At Daytona Test

Jan. 28-31 Daytona International Speedway 4 Hours

March 17-20 Sebring International Raceway 2 Hours

May 14-16 Mid-Ohio Sports Car Course 2 Hours

June 24-27 Watkins Glen International 4 Hours

July 2-4 Canadian Tire Motorsport Park 2 Hours

July 16-17 Lime Rock Park 2 Hours

Aug. 6-8 Road America 2 Hours

Sept. 10-12 WeatherTech Raceway Laguna Seca 2 Hours

Oct. 8-10 VIRginia International Raceway 2 Hours

Nov. 10-13 Michelin Raceway Road Atlanta 2 Hours




2021 IMSA Prototype Challenge Provisional Schedule

Jan. 22-24 Daytona International Speedway

March 13-14 Sebring International Raceway

May 14-16 Mid-Ohio Sports Car Course

July 2-4 Canadian Tire Motorsport Park

Oct. 8-10 VIRginia International Raceway

Nov. 10-13 Michelin Raceway Road Atlanta

SOUTHEAST CONFERENCE

- January 6-8: Homestead-Miami Speedway; Homestead, Florida RESULTS

- January 13-15: Sebring International Raceway; Sebring, Florida RESULTS
Hoosier Super Tour

- March 4-5: NOLA Motorsports Park; Avondale, Louisiana RESULTS
Hoosier Super Tour (Dual Southeast Conf./Southern Conf. Event)

- March 10-12: Road Atlanta; Braselton, Georgia RESULTS

- April 14-16: VIRginia International Raceway; Alton, Virginia RESULTS
Hoosier Super Tour (Dual Southeast Conf./Northeast Conf. Event)

- July 1-3 – Roebling Road Raceway; Bloomingdale, Georgia RESULTS

WESTERN CONFERENCE

- January 13-15: Auto Club Speedway; Fontana, California RESULTS

- March 11-12: Willow Springs International Raceway; Rosamond, California RESULTS
Hoosier Super Tour

- April 1-2: Thunderhill Raceway Park; Willows, California RESULTS

- April 29-30: Buttonwillow Raceway Park; Buttonwillow, California RESULTS
Hoosier Super Tour

- May 19-21: Portland International Raceway; Portland, Oregon RESULTS
Hoosier Super Tour

- June 17-18: The Ridge Motorsports Park; Shelton, Washington RESULTS

MID-STATES CONFERENCE

- April 8-9: Hallett Motor Racing Circuit; Jennings, Oklahoma RESULTS
Hoosier Super Tour (Dual Mid-States Conf./Southern Conf. Event)

- April 22-23: Circuit of St. Louis (Gateway Motorsports Park); Madison, Illinois RESULTS

- May 13-14: Heartland Park Topeka; Topeka, Kansas RESULTS

- May 27-28: Pueblo Motorsports Park; Pueblo, Colorado RESULTS

- July 1-2: High Plains Raceway; Deer Trail, Colorado RESULTS

- CANCELED - July 22-23: Motorsport Park Hastings; Hastings, Nebraska
(Please check back for a new Conference event addition)


August 5-6: Heartland Park Topeka; Topeka Kansas RESULTS

August 19-20: High Plains Raceway; Deer Trail, Colorado

SOUTHERN CONFERENCE

- February 11-12: Texas World Speedway; College Station, Texas RESULTS

- March 4-5: NOLA Motorsports Park; Avondale, Louisiana RESULTS
Hoosier Super Tour (Dual Southern Conf./Southeast Conf. Event)

- March 24-26: Circuit of The America; Austin, Texas RESULTS
Hoosier Super Tour

- April 8-9: Hallett Motor Racing Circuit; Jennings, Oklahoma RESULTS
Hoosier Super Tour (Dual Southern Conf./Mid-States Conf. Event)

- April 29-30: Motor Speedway Resort Houston; Angleton, Texas RESULTS

- May 27-28: Texas World Speedway; College Station, Texas RESULTS

NORTHEAST CONFERENCE

- April 14-16: VIRginia International Raceway; Alton, Virginia RESULTS
Hoosier Super Tour (Dual Northeast Conf./Southeast Conf. Event)


- April 29-30: Summit Point Motorsports Park; Summit Point, West Virginia RESULTS

- May 13-14: Pittsburgh International Race Complex; Wampum, Pennsylvania RESULTS

- May 27-28: Pocono Raceway; Long Pond, Pennsylvania RESULTS

- June 23-25: Watkins Glen International; Watkins Glen, New York RESULTS
Hoosier Super Tour

- July 15-16: Thompson Speedway Motorsports Park; Thompson, Connecticut RESULTS


- July 22-23: New Jersey Motorsports Park; Millville, New Jersey RESULTS

NORTHERN CONFERENCE

- May 6-7: Blackhawk Farms Raceway; South Beloit, Illinois RESULTS

- June 2-4: Mid-Ohio Sports Car Course; Lexington, Ohio RESULTS
Hoosier Super Tour

- June 16-18: Road America; Plymouth, Wisconsin RESULTS
Hoosier Super Tour (June Sprints)

- July 8-9: GingerMan Raceway; South Haven, Michigan RESULTS

- July 29-30: Road America; Plymouth, Wisconsin RESULTS

- August 12-13: Grattan Raceway; Belding, Michigan RESU
---


| | |
| --- | --- |
| sportscar vintage racing assoc. | gt celebration racing series |
---